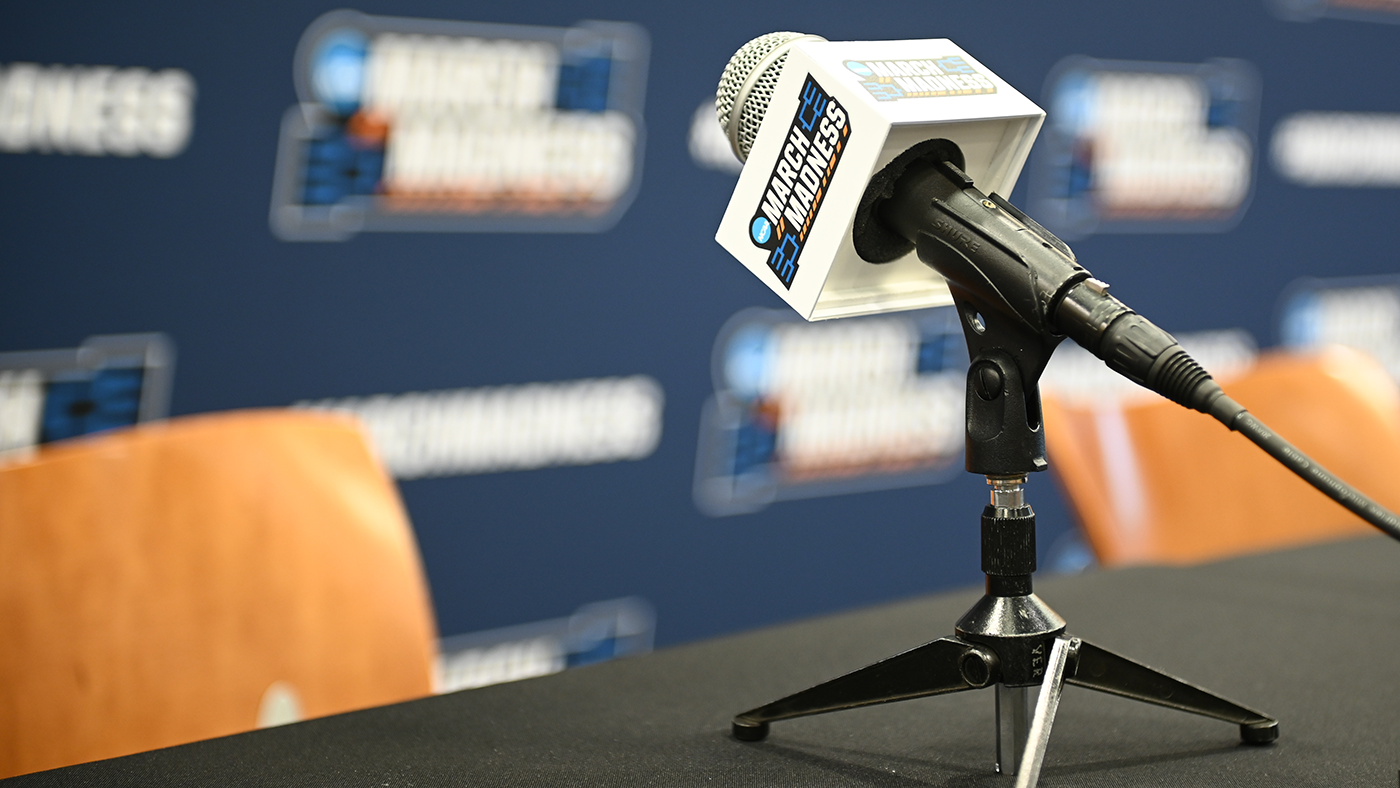 We have ourselves an NCAA Tournament, folks. With the first round down and upsets aplenty, second round action gets underway Saturday with eight games sprinkled about the day where eight teams will punch Sweet 16 tickets — and another eight will get sent packing.
Saturday's slate begins just after noon ET with a 12:10 p.m. tip on CBS starting with No. 13 seed Furman and No. 5 seed San Diego State in the first of a triple header on CBS to open the day in standalone games. The second game gives us No. 4 seed Tennessee and No. 5 seed Duke at 2:40 p.m. followed by No. 1 seed Kansas and No. 8 seed Arkansas.
Staggered throughout the rest of the evening is a batch of goods the basketball gods gifted us that includes No. 1 seed Houston playing in a quasi road environment in Birmingham vs. No. 9 seed Auburn, No. 2 seed Texas drawing a red hot Pen State team and No. 2 seed UCLA and No. 1 seed Alabama wrapping the night in succession. You can find all the tip times and the full schedule of action in the details below.  
Let's take a look at the 2023 March Madness announcing teams as well as the complete schedule for the 2023 NCAA Tournament.
2023 NCAA Tournament schedule, dates

Second Round
Saturday, March 18
Legacy Arena — Birmingham | Wells Fargo Arena — Des Moines | Amway Center — Orlando | Golden 1 Center — Sacramento
12:10 p.m.
(13) Furman vs. (5) San Diego State
Kevin Harlan / Dan Bonner / Stan Van Gundy // Lauren Shehadi

CBS (watch live)
2:40 p.m.
(5) Duke vs. (4) Tennessee
Kevin Harlan / Dan Bonner / Stan Van Gundy // Lauren Shehadi

CBS (watch live)
5:15 p.m.
(8) Arkansas vs. (1) Kansas
Brian Anderson / Jim Jackson // Allie LaForce

CBS (watch live)
6:10 p.m.
(15) Princeton vs. (7) Missouri
Brad Nessler / Brendan Haywood // Dana Jacobson

TNT (watch live)
7:10 p.m.
(9) Auburn vs. (1) Houston
Jim Nantz / Bill Raftery / Grant Hill // Tracy Wolfson

TBS (watch live)
7:45 p.m.
(10) Penn State vs. (2) Texas
Brian Anderson / Jim Jackson // Allie LaForce

CBS (watch live)
8:40 p.m. 
(7) Northwestern vs. (2) UCLA
Brad Nessler / Brendan Haywood // Dana Jacobson

TNT (watch live)
9:40 p.m.
(8) Maryland vs. (1) Alabama
Jim Nantz / Bill Raftery / Grant Hill // Tracy Wolfson

TBS (watch live)
Sunday, March 19
MVP Arena — Albany | Nationwide Arena — Columbus | Ball Arena — Denver | Greensboro Coliseum — Greensboro
12:10 p.m.
(11) Pitt vs. (3) Xavier
Ian Eagle / Jim Spanarkel // Evan Washburn

CBS 
2:40 p.m.
(6) Kentucky vs. (3) Kansas St.
Ian Eagle / Jim Spanarkel // Evan Washburn

CBS 
5:15 p.m.
(7) Michigan St. vs. (2) Marquette
Andrew Catalon / Steve Lappas // Jamie Erdahl

CBS
6:10 p.m.
(5) Saint Mary's vs. (4) UConn
Spero Dedes / Deb Antonelli // AJ Ross

TNT 
7:10 p.m.
(6) Creighton vs. (3) Baylor
Lisa Byington / Steve Smith / Avery Johnson // Andy Katz

TBS
7:45 p.m.
(16) Fairleigh Dickinson vs. (9) FAU
Andrew Catalon / Steve Lappas // Jamie Erdahl

truTV
8:40 p.m. 
(5) Miami vs. (4) Indiana Spero Dedes / Deb Antonelli // AJ Ross 

TNT
9:40 p.m.
(6) TCU vs. (3) Gonzaga
Lisa Byington / Steve Smith / Avery Johnson // Andy Katz

TBS 
Sunday, March 19 — 12:10 p.m. start (CBS, TBS, TNT, truTV)
MVP Arena — Albany | Nationwide Arena — Columbus | Ball Arena — Denver | Greensboro Coliseum — Greensboro
Sweet 16
Thursday, March 23 — 6:30 p.m. start (CBS, TBS)
Madison Square Garden — New York | T-Mobile Arena — Las Vegas
Friday, March 24 — 6:30 p.m. start (CBS, TBS)
T-Mobile Center — Kansas City | KFC Yum! Center — Louisville
Elite Eight
Saturday, March 25 — 6:09 p.m. start (CBS, TBS)
Madison Square Garden — New York | T-Mobile Arena — Las Vegas
Sunday, March 26 — 2:20 p.m. start (CBS, TBS)
T-Mobile Center — Kansas City | KFC Yum! Center — Louisville

Final Four
Saturday, April 1 — 6:09 p.m. start (CBS)
NRG Stadium — Houston
National Championship
Monday, April 3 — 9:20 p.m. (CBS)
NRG Stadium — Houston
Best NFL Jersey Shop – #March #Madness #schedule #announcers #watch #NCAA #Tournament #tipoff #times #channels #streaming
Publish Date:2023-03-18 14:11:03