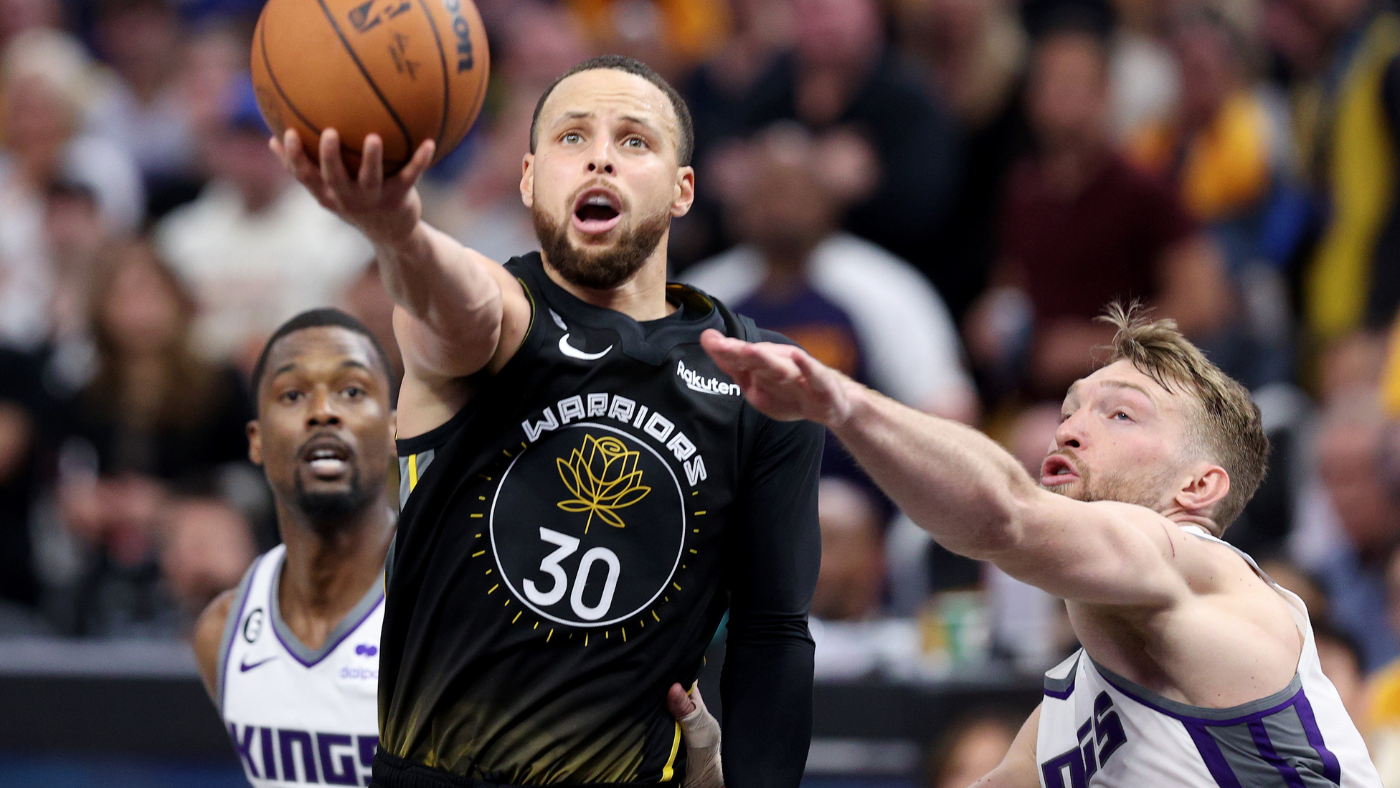 The Warriors beat the Kings Thursday night to avoid going down 3-0. The same cannot be said of the Nets, who now find themselves on the brink of elimination after losing to the 76ers. And the Suns now lead their series with the Clippers, 2-1, although they had a tougher time than most might expect considering that Los Angeles was without both Kawhi Leonard and Paul George.
The next wave of NBA playoffs Game 3's will continue Friday night. It's Celtics-Hawks and Cavaliers-Knicks in the Eastern Conference before Nuggets-Timberwolves in the West. Boston and Denver are looking to take 3-0 leads, while Cleveland and New York will be trying to gain the upper hand. The Knicks haven't led in a playoff series after Game 2 in 10 years.
Looking ahead to the weekend, there will be eight games, including the first potential close-out game of the postseason when Philadelphia takes on the Brooklyn Saturday afternoon. Wins by Boston and Denver Friday would put Atlanta and Minnesota on the verge of being ousted in Sunday's Game 4's.
All times listed are Eastern. Games on ESPN, ABC and NBA TV can be streamed on fuboTV (try for free).
Thursday's schedule
Game 3: Celtics at Hawks, 7 p.m., ESPN (Boston leads 2-0)
Game 3: Cavaliers at Knicks, 8:30 p.m., ABC (Series tied, 1-1)
Game 3: Nuggets at Timberwolves, 9:30 p.m., ESPN (Denver leads 2-0)
Eastern Conference
No. 1 Bucks vs. No. 8 Heat (Series tied 1-1)
Game 1: Heat 130, Bucks 117
Game 2: Bucks 138, Heat 122
Game 3: Bucks at Heat, Saturday, April 22 (7:30 p.m., ESPN)
Game 4: Bucks at Heat, Monday, April 24 (TBD)
Game 5: Heat at Bucks, Wednesday, April 26 (TBD)
Game 6: Bucks at Heat, Friday, April 28 (TBD)*
Game 7: Heat at Bucks, Sunday, April 30 (TBD)*
No. 2 Celtics vs. No. 7 Hawks (Boston leads 2-0)
Game 1: Celtics 112, Hawks 99
Game 2: Celtics 119, Hawks 106
Game 3: Celtics at Hawks, Friday, April 21 (7 p.m., ESPN)
Game 4: Celtics at Hawks, Sunday, April 23 (7 p.m. TNT)
Game 5: Hawks at Celtics, Tuesday, April 25 (TBD)*
Game 6: Celtics at Hawks, Thursday, April 27 (TBD)*
Game 7: Hawks at Celtics, Saturday, April 29 (TBD)*
No. 3 76ers vs. No. 6 Nets (Philadelphia leads 3-0)
Game 1: 76ers 121, Nets 101
Game 2: 76ers 96, Nets 84
Game 3: 76ers 102, Nets 97
Game 4: 76ers at Nets, Saturday, April 22 (1 p.m., TNT)
Game 5: Nets at 76ers, Monday, April 24 (TBD)*
Game 6: 76ers at Nets, Thursday, April 27 (TBD)*
Game 7: Nets at 76ers, Saturday, April 29 (TBD)*
No. 4 Cavaliers vs. No. 5 Knicks (Series tied 1-1)
Game 1: Knicks 101, Cavaliers 97
Game 2: Cavaliers 107, Knicks 90
Game 3: Cavaliers at Knicks, Friday, April 21 (8:30 p.m., ABC)
Game 4: Cavaliers at Knicks, Sunday, April 23 (1 p.m., ABC)
Game 5: Knicks at Cavaliers, Wednesday, April 26 (TBD)
Game 6: Cavaliers at Knicks, Friday, April 28 (TBD)*
Game 7: Knicks at Cavaliers, Sunday, April 30 (TBD)*
Western Conference
Game 1: Nuggets 109, Timberwolves 80
Game 2: Nuggets 122, Timberwolves 113
Game 3: Nuggets at Timberwolves, Friday, April 21 (9:30 p.m., ESPN)
Game 4: Nuggets at Timberwolves, Sunday, April 23 (9:30 p.m., TNT)
Game 5: Timberwolves at Nuggets, Tuesday, April 25 (TBD)*
Game 6: Nuggets at Timberwolves, Thursday, April 27 (TBD)*
Game 7: Timberwolves at Nuggets, Saturday, April 29 (TBD)*
No. 2 Grizzlies vs. No. 7 Lakers (Series tied 1-1)
Game 1: Lakers 128, Grizzlies 112
Game 2: Grizzlies 103, Lakers 93
Game 3: Grizzlies at Lakers, Saturday, April 22 (10 p.m., ESPN)
Game 4: Grizzlies at Lakers, Monday, April 24 (TBD)
Game 5: Lakers at Grizzlies, Wednesday, April 26 (TBD)
Game 6: Grizzlies at Lakers, Friday, April 28 (TBD)*
Game 7: Lakers at Grizzlies, Sunday, April 30 (TBD)*
No. 3 Kings vs. No. 6 Warriors (Sacramento leads 2-1)
Game 1: Kings 126, Warriors 123
Game 2: Kings 114, Warriors 106
Game 3: Warriors 114, Kings 97
Game 4: Kings at Warriors, Sunday, April 23 (3:30 p.m., ABC)
Game 5: Warriors at Kings, Wednesday, April 26 (TBD)
Game 6: Kings at Warriors, Friday, April 28 (TBD)*
Game 7: Warriors at Kings, Sunday, April 30 (TBD)*
No. 4 Suns vs. No. 5 Clippers (Phoenix leads 2-1)
Game 1: Clippers 115, Suns 110
Game 2: Suns 123, Clippers 109
Game 3: Suns 129, Clippers 124
Game 4: Suns at Clippers, Saturday, April 22 (3:30 p.m., ABC)
Game 5: Clippers at Suns, Tuesday, April 25 (TBD)
Game 6: Suns at Clippers, Thursday, April 27 (TBD)*
Game 7: Clippers at Suns, Saturday, April 29 (TBD)*
* – if necessary
2023 NBA playoff bracket
Best NFL Jersey Shop – #NBA #playoffs #Scores #results #series #schedules #times #CelticsHawks #CavaliersKnicks #Friday
Publish Date:2023-04-21 13:37:27