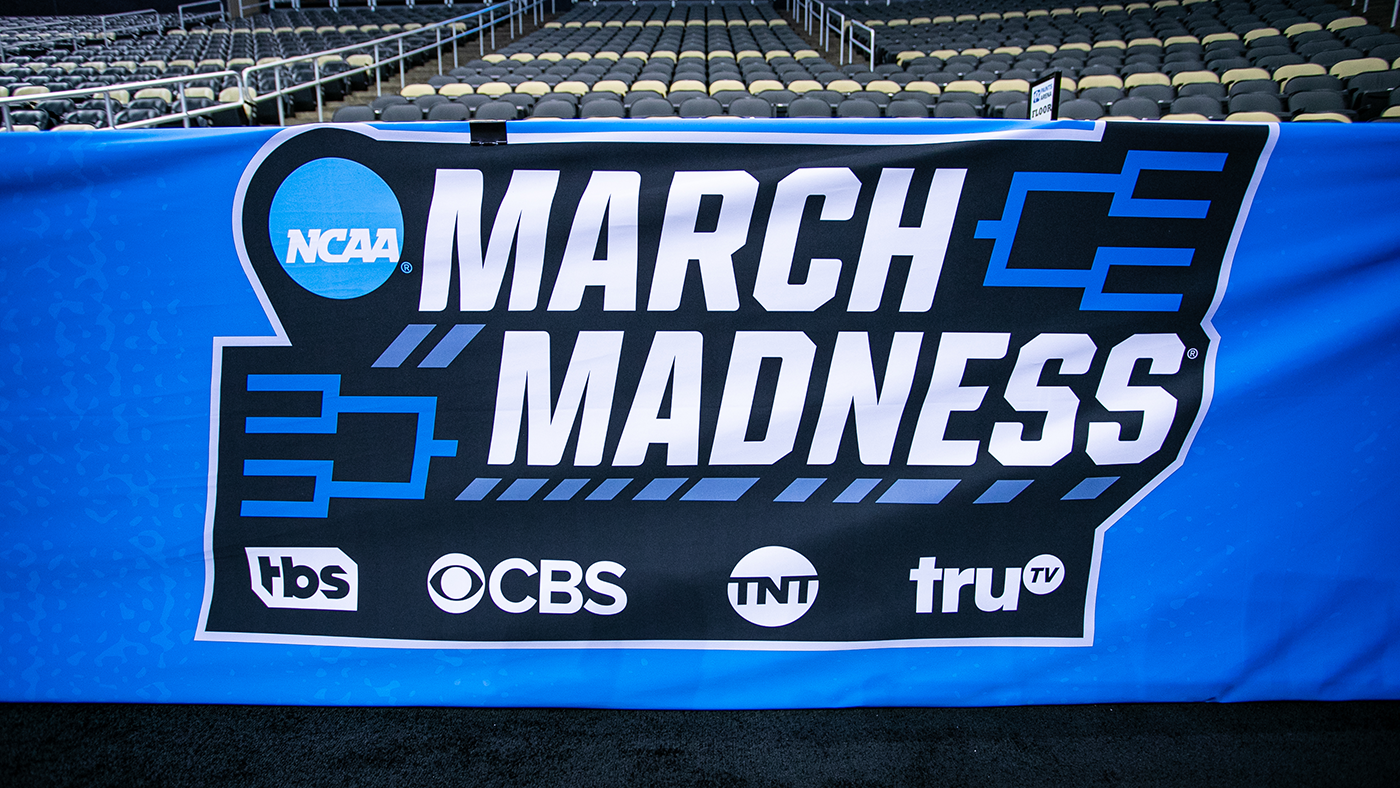 The first Thursday of the 2023 NCAA Tournament is loaded with interesting first-round matchups — and one to watch is No. 7 seed Texas A&M vs. No. 10 Penn State from Des Moines, Iowa, at 9:55 p.m. ET . Both the Aggies and Nittany Lions look to be underseeded relative to how they've been playing lately.
Texas A&M is 10-2 in its past 12 games with wins over Alabama, Tennessee, Arkansas, Missouri and Auburn. Penn State is 8-2 in its past 10 games with wins over Indiana, Illinois and Northwestern. Each team has a great guard — Wade Taylor at Texas A&M, Jalen Pickett at Penn State. Whichever one performs best Thursday will likely have his team into the second round of the NCAA Tournament.
Will the Mountain West get a win Thursday?
Arizona State beat Nevada in Wednesday's First Four, which means MWC schools have now lost 10 straight games in the NCAA Tournament. On Thursday, San Diego State plays Charleston and Boise State plays Northwestern. If the Mountain West's losing streak in the NCAA Tournament is extended to 12 after those games, the league's reputation will take a massive hit that might take years to repair.
Alabama, the No. 1 overall seed in the NCAA Tournament, plays Texas A&M-Corpus Christi in a game scheduled to tip at 2:45 p.m. ET. 
Below you will find the schedule for this year's NCAA Tournament. Let's take a look at the schedule from the First Four all the way to the national title game. 
Be sure to check in often as this story will update every single time the NCAA Tournament schedule is adjusted. Games will be aired on CBS, TNT, TBS and truTV — and as always, you can watch every game in the tourney via March Madness Live beginning Tuesday night with the First Four.
2023 NCAA Tournament schedule, dates
First round
Thursday, March 16
12:15 p.m.
(9) Maryland 67, (8) West Virginia 65 — Recap
Legacy Arena — Birmingham
CBS (watch live)
12:40 p.m.
(13) Furman 68, (4) Virginia 67 — Recap
Amway Center — Orlando
truTV (watch live)
1:40 p.m.
(7) Missouri 76, (10) Utah State 65 — Recap
Golden 1 Center — Sacramento
TNT (watch live)
2 p.m.
(16) Howard vs. (1) Kansas
Wells Fargo Arena — Des Moines
TBS (watch live)
2:45 p.m.
(16) Texas A&M-Corpus Christi vs. (1) Alabama
Legacy Arena — Birmingham
CBS (watch live)
3:10 p.m.
(12) College of Charleston vs. (5) San Diego State
Amway Center — Orlando
CBS (watch live)
4:10 p.m.
(15) Princeton vs. (2) Arizona
Golden 1 Center — Sacramento
TNT (watch live)
4:30 p.m.
(9) Illinois vs. (8) Arkansas
Wells Fargo Arena — Des Moines
TBS (watch live)
6:50 p.m.
(9) Auburn vs. (8) Iowa
Legacy Arena — Birmingham
TNT (watch live)
7:10 p.m.
(12) Oral Roberts vs. (5) Duke
Amway Center — Orlando
CBS (watch live)
7:25 p.m.
(15) Colgate vs. (2) Texas
Wells Fargo Arena — Des Moines
TBS (watch live)
7:35 p.m.
(10) Boise State vs. (7) Northwestern
Golden 1 Center — Sacramento
truTV (watch live)
9:20 p.m.
(16) Northern Kentucky vs. (1) Houston
Legacy Arena — Birmingham
TNT (watch live)
9:40 p.m.
(13) Lousiana vs. (4) Tennessee
Amway Center — Orlando
CBS (watch live)
9:55 p.m.
(10) Penn State vs. (7) Texas A&M
Wells Fargo Arena — Des Moines
TBS (watch live)
10:05 p.m.
(15) UNC Asheville vs. (2) UCLA
Golden 1 Center — Sacramento
truTV (watch live)
Friday, March 17
12:15 p.m.
(10) USC vs. (7) Michigan State
Nationwide Arena — Columbus
CBS (watch live)
12:40 p.m.
(14) Kennesaw State vs. (3) Xavier
Greensboro Coliseum — Greensboro
truTV (watch live)
1:30 p.m.
(14) UC Stanta Barbara vs. (3) Baylor
Ball Arena — Denver
TNT (watch live)
2 p.m.
(12) VCU vs. (5) Saint Mary's
MVP Arena — Albany
TBS (watch live)
2:45 p.m.
(15) Vermont vs. (2) Marquette
Nationwide Arena — Columbus
CBS (watch live)
3:10 p.m.
(11) Play-in vs. (6) Iowa State
Greensboro Coliseum — Greensboro
truTV (watch live)
4 p.m.
(11) NC State vs. (6) Creighton
Ball Arena — Denver
TNT (watch live)
4:30 p.m.
(13) Iona vs. (4) UConn
MVP Arena — Albany
TBS (watch live)
6:50 p.m.
(16) Play-in vs. (1) Purdue
Nationwide Arena — Columbus
TNT (watch live)
7:10 p.m.
(11) Providence vs. (6) Kentucky
Greensboro Coliseum — Greensboro
CBS (watch live)
7:25 p.m.
(12) Drake vs. (5) Miami
MVP Arena — Albany
TBS (watch live)
7:35 p.m.
(14) Grand Canyon vs. (3) Gonzaga
Ball Arena — Denver
truTV (watch live)
9:20 p.m.
(9) FAU vs. (8) Memphis
Nationwide Arena — Columbus
TNT (watch live)
9:40 p.m.
(14) Montana State vs. (3) Kansas State
Greensboro Coliseum — Greensboro
CBS (watch live)
9:55 p.m.
(13) Kent State vs. (4) Indiana
MVP Arena — Albany
TBS (watch live)
10:05 p.m.
(11) Play-in vs. (6) TCU
Ball Arena — Denver
truTV (watch live)
Second round
Saturday, March 18 — 12:10 p.m. start (CBS, TBS, TNT, truTV)
Legacy Arena — Birmingham | Wells Fargo Arena — Des Moines | Amway Center — Orlando | Golden 1 Center — Sacramento
Sunday, March 19 — 12:10 p.m. start (CBS, TBS, TNT, truTV)
MVP Arena — Albany | Nationwide Arena — Columbus | Ball Arena — Denver | Greensboro Coliseum — Greensboro
Sweet 16
Thursday, March 23 — 6:30 p.m. start (CBS, TBS)
Madison Square Garden — New York | T-Mobile Arena — Las Vegas
Friday, March 24 — 6:30 p.m. start (CBS, TBS)
T-Mobile Center — Kansas City | KFC Yum! Center — Louisville
Elite Eight
Saturday, March 25 — 6:09 p.m. start (CBS, TBS)
Madison Square Garden — New York | T-Mobile Arena — Las Vegas
Tuesday, March 26 — 2:20 p.m. start (CBS, TBS)
T-Mobile Center — Kansas City | KFC Yum! Center — Louisville

Final Four
Saturday, April 1 — 6:09 p.m. start (CBS)
NRG Stadium — Houston
National Championship
Monday, April 3 — 9:20 p.m. (CBS)
NRG Stadium — Houston
First Four
Tuesday, March 14
6:40 p.m.
(16) Texas A&M-CC 75, (16) SE Missouri St. 71
UD Arena — Dayton
Recap
9:10 p.m.
(11) Pitt 60, (11) Mississippi State 59
UD Arena — Dayton
Recap
Wednesday, March 15
6:40 p.m.
(16) Fairleigh Dickinson 84, (16) Texas Southern 61
UD Arena — Dayton
Recap
9:10 p.m.
(11) Arizona St. 98, (11) Nevada 73
UD Arena — Dayton
Recap
Best NFL Jersey Shop – #NCAA #Tournament #scores #schedule #March #Madness #bracket #game #dates #locations #tipoff #times #channels
Publish Date:2023-03-17 03:48:12