The 2023 NFL Draft continues chugging along on Day 3, as the fifth round still gave all 32 teams plenty of talented prospects to choose from across all positions.
Day 3 is where teams are able to fill out the bottom of their roster with high-upside players who might be able to make an immediate impact on special teams, while also hoping they can eventually develop into potential starters down the road.
Here are our picks for the best value selections in the fifth round of this year's draft, based on how they ranked on our overall board:
CB Darius Rush (No. 138 overall, Indianapolis Colts)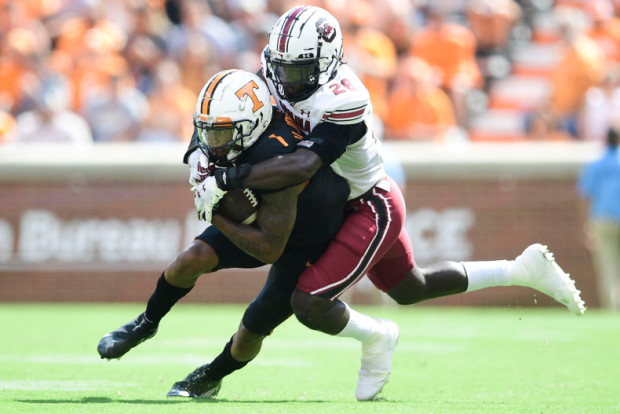 The Colts continue to crush this draft with another steal here, grabbing the No. 91 overall player on my board at the top of the fifth round.
Rush is another corner with size, length and speed (much like Colts second-round pick Julius Brents), and he had an impressive week at the Senior Bowl.
QB Dorian Thompson-Robinson (No. 140 overall, Cleveland Browns)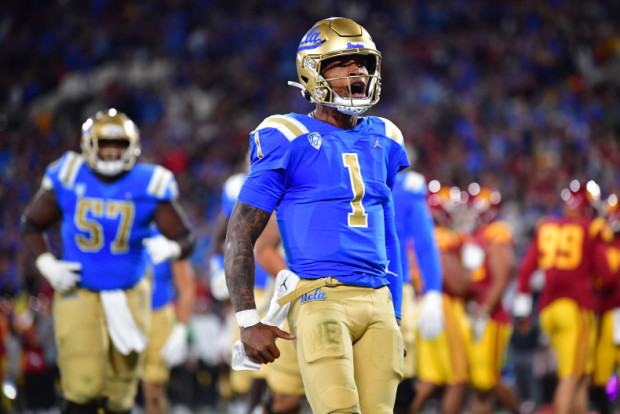 DTR was ranked No. 127 on my my board, but he's got the most upside of any of this year's Day 3 quarterback prospects, which makes him a bargain when you consider the passers that went just ahead of him in this range.
With a complete skill set as both a passer and a runner, DTR's ridiculous amount of starting experience gives him an edge over the rest of this year's late-round passers. If Deshaun Watson can't return to form, the Browns now have a quality developmental prospect who could eventually develop into an exciting starter.
RB Israel Abanikanda (No. 143 overall, New York Jets)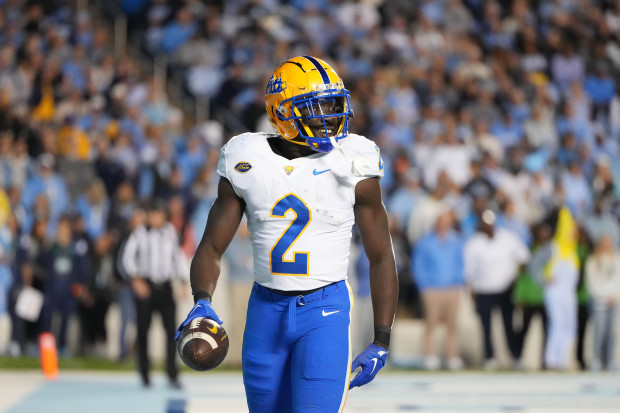 The Jets already have a promising offensive backfield with tons of young talent, but they stole another explosive playmaker in the fifth round here, grabbing the No. 95 overall player on my board.
Abanikanda dominated his pro day workout with some impressive numbers, and his well-rounded skill set could allow him to push for reps, even with Breece Hall and Bam Knight ahead of him on the depth chart.
S Jammie Robinson (No. 145 overall, Carolina Panthers)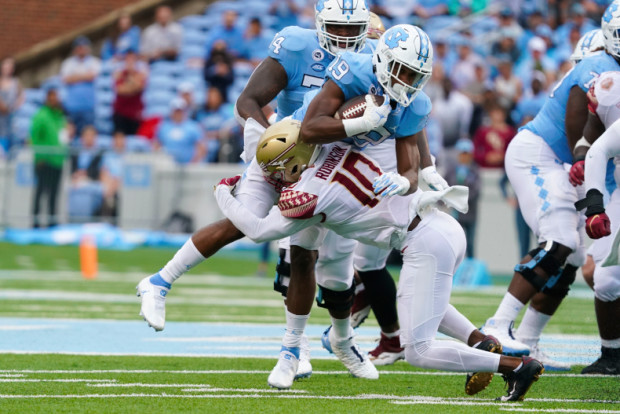 A huge steal for the Panthers defense, adding an undersized but instinctive playmaker for the back end of their secondary.
Robinson was impressive at the Senior Bowl, and as the No. 92 overall player on my board, he represents fantastic value for Carolina at this point on Day 3.
CB Kyu Blu Kelly (No. 157 overall, Baltimore Ravens)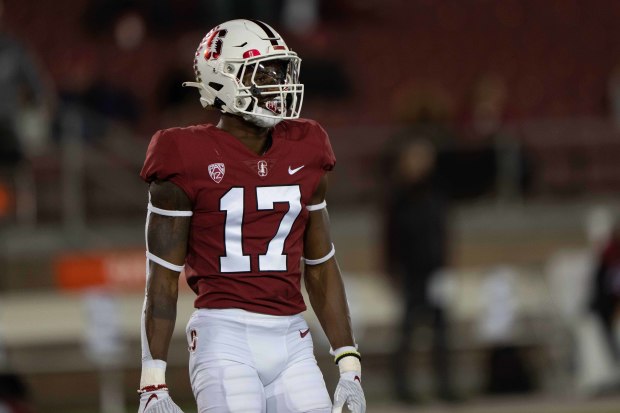 The son of former Bucs cornerback Brian Kelly, Kyu Blu is a smart, instinctive defender with great size and length. He's a top-100 player on our board (No. 90 overall), making him one of the biggest steals of the day.
Baltimore's secondary needs as much help as it can get, and Kelly has the skill set to make an immediate impact, potentially winning a starting spot in training camp.
S Antonio Johnson (No. 160 overall, Jacksonville Jaguars)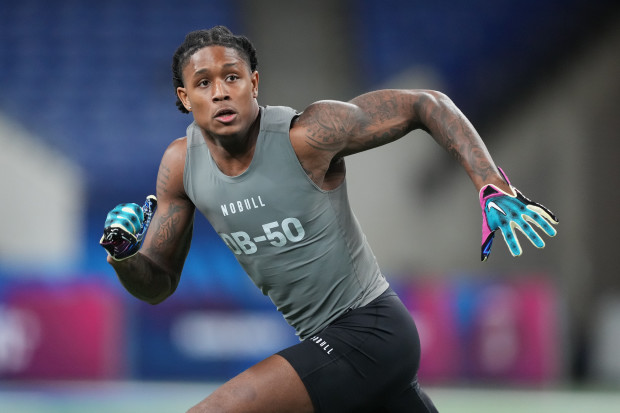 One of the biggest steals in the entire draft so far, the Jaguars just landed the No. 41 overall player on my board nearly 120 slots later.
Johnson is a versatile defender who can make plays in the box, and has the physical tools to develop his coverage ability. He's a hard-hitting presence on the back end who could challenge for first-team reps right away.
RB Chase Brown (No. 163 overall, Cincinnati Bengals)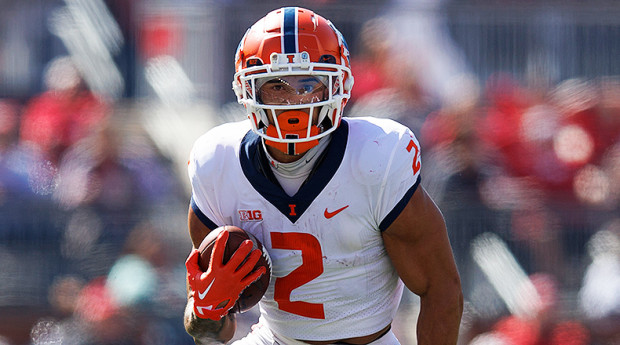 The Bengals had to find a starting-caliber running back on Day 3, and they landed the perfect fit in the fifth round with Brown.
A well-rounded runner who impressed at the NFL Scouting Combine, Brown was highly productive at Illinois, and could end up being the starter in Cincinnati if the Bengals end up moving on from Joe Mixon.
LB Owen Pappoe (No. 168 overall, Arizona Cardinals)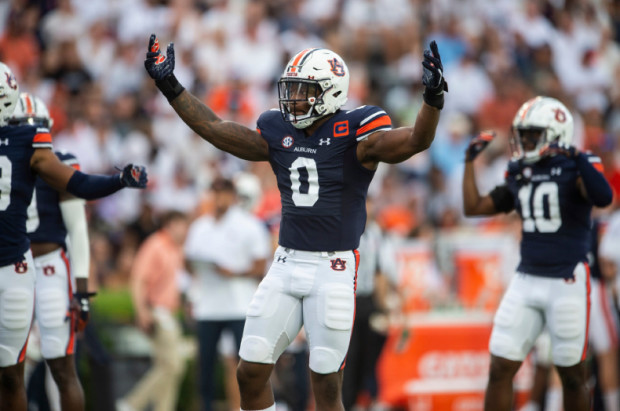 More speed on defense for the Cardinals, as they land a lightning-quick linebacker who can make an immediate impact on special teams before challenging for a starting role.
Pappoe had an impressive combine workout, and as the No. 107 player on my board, he represents fantastic value for Arizona this late in the draft.
S Christopher Smith II (No. 170 overall, Las Vegas Raiders)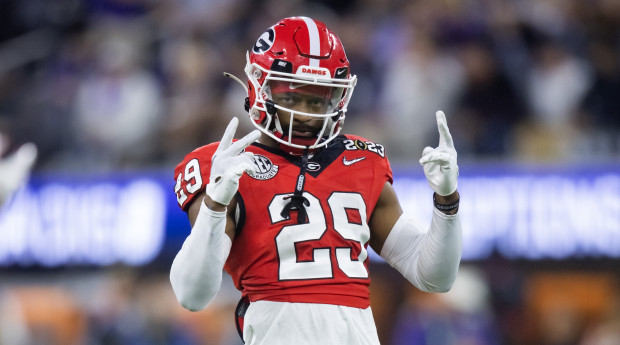 Another value pick at safety on this list, as the Raiders keep the trend going with a great bargain for the back end of their defense, moving up the board to get their man.
Smith is an undersized but hard-hitting defender who helped the Bulldogs win back-to-back national titles. He was ranked 104th overall on our board, making him a fantastic steal here.
RB Eric Gray (No. 172 overall, New York Giants)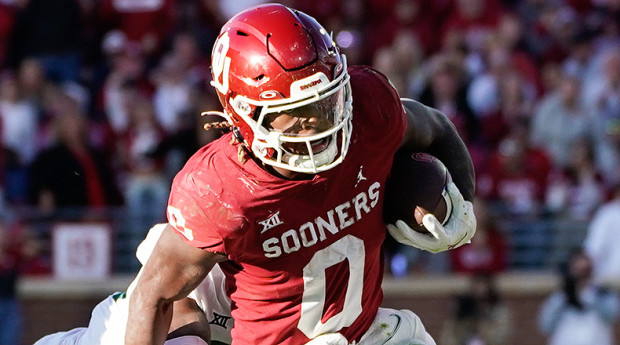 Teams continue to land great value at running back in the later rounds, as the Giants get a high-upside runner with great vision and explosiveness here.
Gray was ranked at No. 122 overall on our board, making him a bargain as the Giants build depth behind Saquon Barkley, who might not be there past this season.
OL Warren McClendon (No. 174 overall, Los Angeles Rams)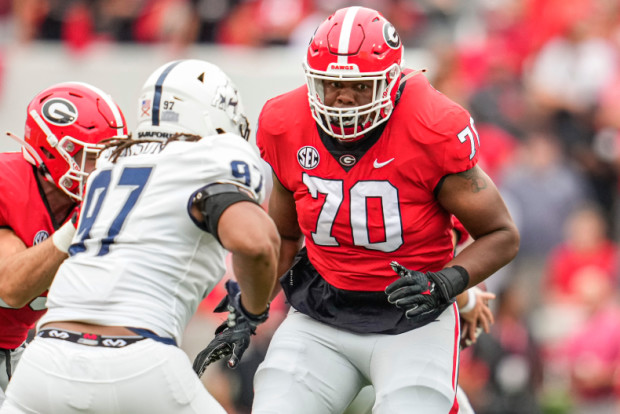 The Rams needed to bolster the offensive trenches in this draft, and they land great value in a versatile blocker from the back-to-back national champs.
McClendon played tackle for the Bulldogs, but projects better as a guard in the NFL. Ranked No. 130 overall on our board, he's a bargain at this point in the fifth round.
Best NFL Jersey Shop – #NFL #Draft #Picks #5th
Publish Date:2023-04-30 03:37:15