After a wild first round, the 2023 NFL Draft continued Friday night with the second and third rounds, as plenty of big-name prospects remained on the board.
Some teams made the most of that available value, finding impressive bargains throughout the evening to help boost their rosters on both sides of the ball.
Here are our picks for the best selections of Day 2:
CB Joey Porter Jr. (No. 32 overall, Pittsburgh Steelers)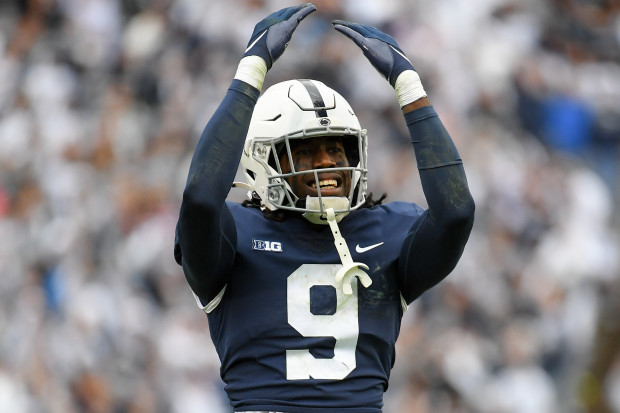 This is the pick we all wanted to see at the top of the order Friday night, as the Steelers added a second-generation Steeler whose dad made four Pro Bowl appearance as a linebacker.
This wasn't just a feel-good pick, though. Porter fills a huge need on the Pittsburgh defense, and his traits are a perfect fit for their scheme. Porter was the No. 12 player on my board, making him a steal here.
DB Brian Branch (No. 45 overall, Detroit Lions)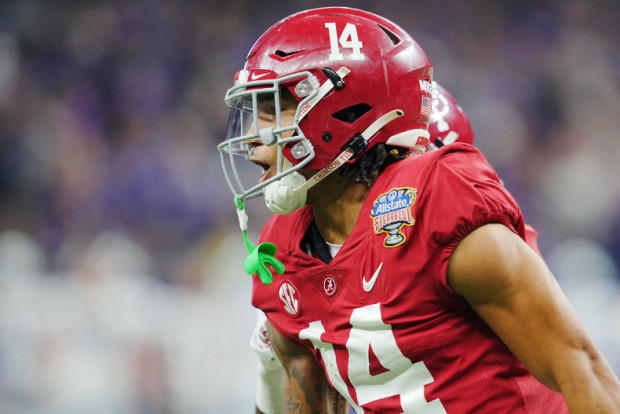 Another bargain pick in the secondary, the Lions grabbed a versatile playmaker who can line up all over the place. Branch can play safety, but he's best suited as a nickel/slot defender, where he can use his instincts against both the run and pass.
Branch was the 27th-ranked player on my board, and the Lions stole him nearly 20 spots later.
EDGE/DL Keion White (No. 46 overall, New England Patriots)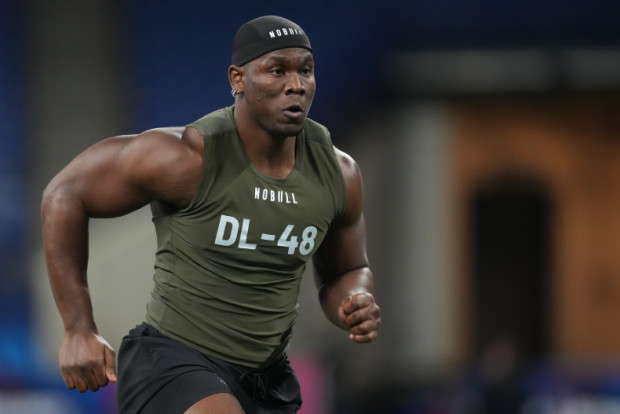 Another value pick for the Pats, who stole Oregon cornerback Christian Gonzalez outside of the top 15 picks in the first round. White is a versatile, athletic defender who can line up inside or on the edge, and though he needs to refinement to reach his full potential, that ceiling is lofty.
White was ranked 31st on my board, and could have easily found his way into the first round.
OL Cody Mauch (No. 48 overall, Tampa Bay Buccaneers)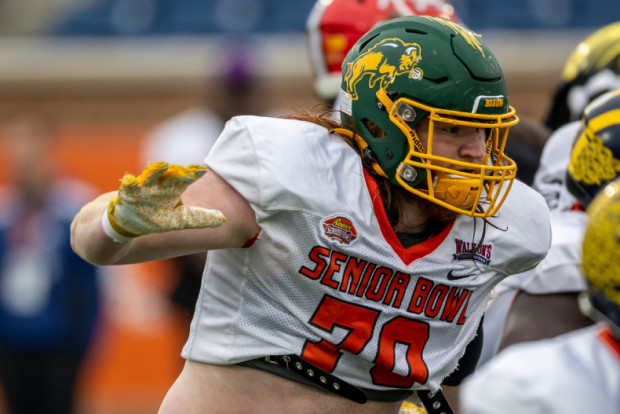 Bucs general manager Jason Licht has scored bit with small-school offensive linemen in the past (Ali Marpet, Alex Cappa), and he just couldn't help himself this time, trading up two spots to land the No. 37 overall player in our rankings.
Mauch can play all five offensive line positions, making him a valuable addition to an offensive line that struggles when injuries mounted last season.
OL John Michael Schmitz (No. 57 overall, New York Giants)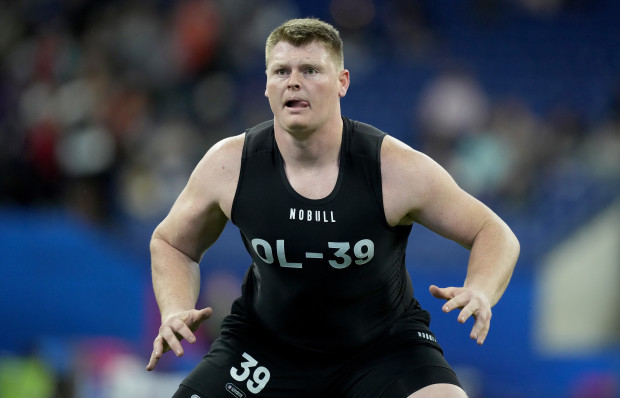 These kinds of picks never steal the headlines, but the Giants landed a plug-and-play starter to help protect their investment in Daniel Jones, landing the best center prospect in the entire draft.
Schmitz was the No. 26 overall prospect on my board, and he'll make an immediate impact in the trenches for New York.
OL O'Cyrus Torrence (No. 29 overall, Buffalo Bills)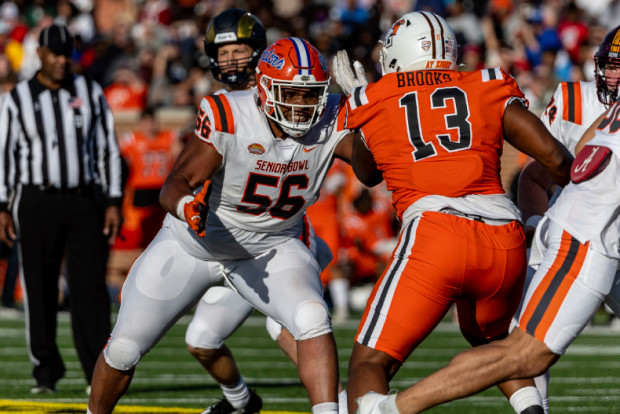 Perhaps the biggest steal of the day, Torrence was the No. 10 overall player in my rankings, and it was puzzling to see him still on the board in the late-second round.
The Bills wisely snatched him up, adding a massive mauler to the interior of their offensive line. He fills a huge need for Buffalo, and gives them an immediate boost to help Josh Allen and the offense, both on the ground and through the air.
QB Hendon Hooker (No. 68 overall, Detroit Lions)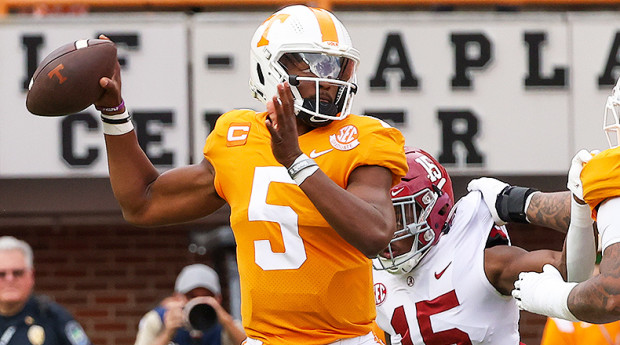 If the Lions had taken Hooker in the first round at No. 18 overall, it would have made plenty of sense. Instead, their patience pays off, and they land their quarterback of the future 50 picks later in the third round.
Hooker was a top-50 player on my board, and he'll have plenty of time to get back to full strength before taking the reins from Jared Goff.
WR Jalin Hyatt (No. 73 overall, New York Giants)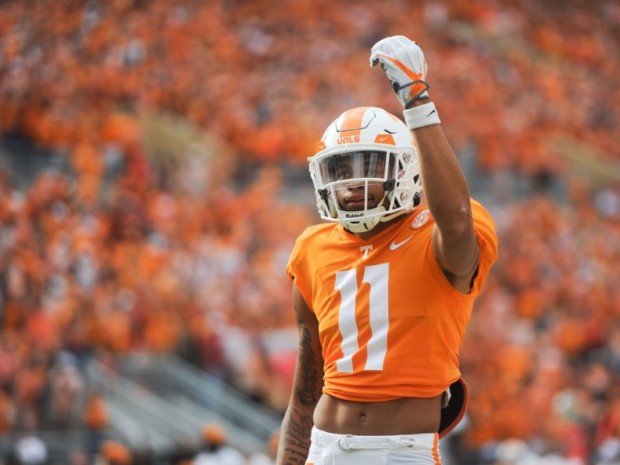 The Giants make another appearance here, as they continue to build around Daniel Jones with a explosive playmaker for the passing game.
Hyatt's elite straight-line speed helped put him at No. 46 overall on my board, making him a massive bargain halfway through the third round.
WR Cedric Tillman (No. 74 overall, Cleveland Browns)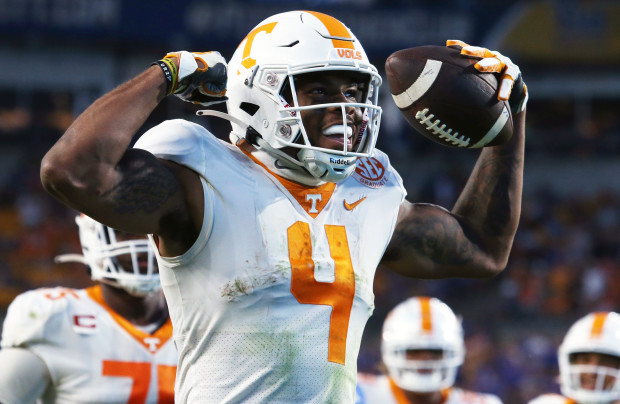 Hyatt's running mate didn't have to wait long to hear his own name called, as Tillman landed in Cleveland at the very next pick. The No. 62 player on my board, Tillman could have easily found a home in the second round.
One of the few receiver prospects at the top of this class with a bigger frame, Tillman's size and athleticism should make him a problem for opposing DBs at the next level.
WR Josh Downs (No. 79 overall, Indianapolis Colts)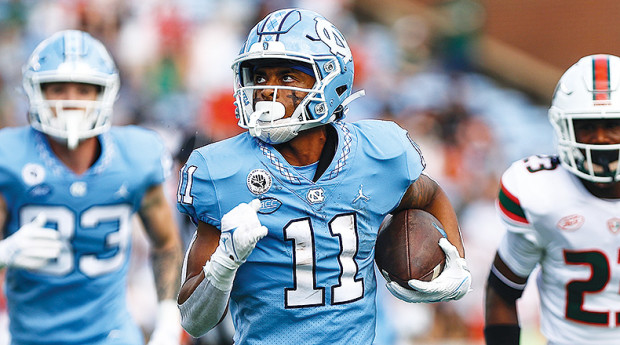 A third receiver in a row for this list, and one that once again brings a perfect balance of need and value for a Colts team that needs more firepower in the passing game.
Downs is an undersized but explosive playmaker who came in at No. 54 in my rankings, but the Colts were able to snatch him in the back half of Round 3 to help Anthony Richardson.
LB Daiyan Henley (No. 85 overall, Los Angeles Chargers)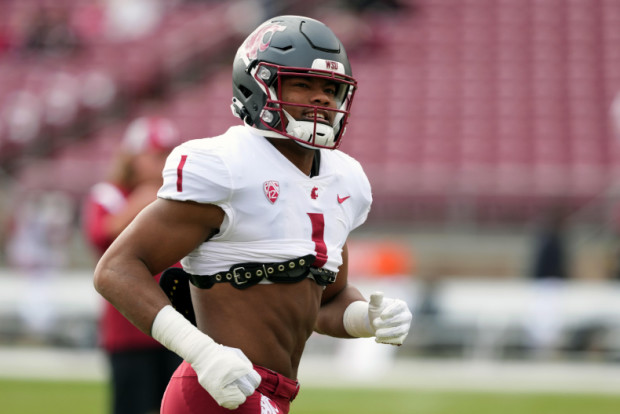 A massive steal for the Bolts, as Henley was the top-ranked linebacker in the entire draft on my board, and the 28th-ranked player overall.
A converted wide receiver who transferred from Nevada, Henley's range, athleticism, and ball skills fit the mold of today's modern NFL linebacker. He's got all the tools to be the next Fred Warner.
LB Trenton Simpson (No. 86 overall, Baltimore Ravens)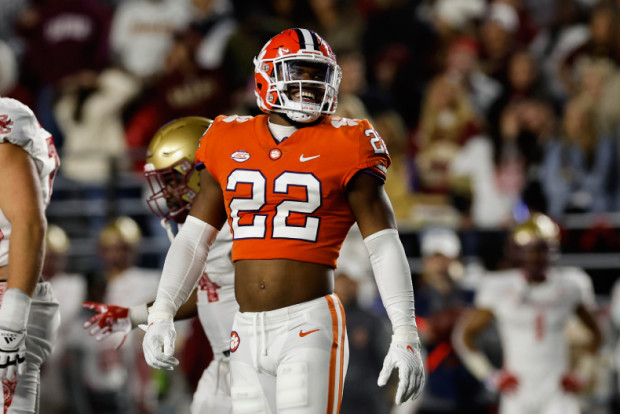 Back-to-back steals at linebacker, as Simpson's fall stopped right after Henley's, with the Ravens making the wise move to scoop up this versatile second-level defender late in the third round.
Simpson's range and athleticism helped make him the No. 51 overall player on my board, and his three-down skill set should make him an instant-impact performer in Baltimore.
TE Darnell Washington (No. 93 overall, Pittsburgh Steelers)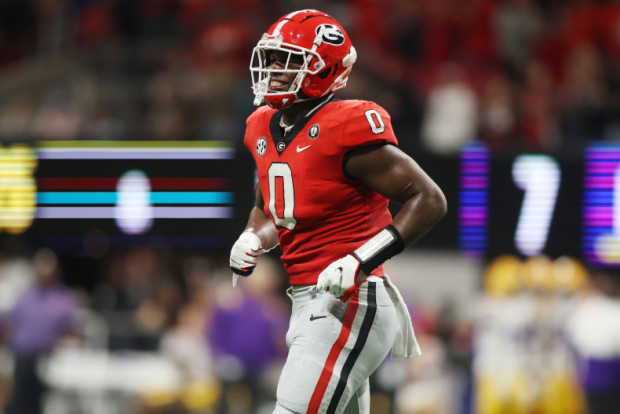 Thanks to a rare combination of size, athleticism, and physicality, Washington felt like the kind of high-upside tight end prospect who could have sneaked into the late-first round.
Instead, the Steelers add the No. 44 overall player on my board, giving them another dominant blocker to help the run game, and someone who is barely scratching the surface of his lofty potential as a pass-catching weapon.
S Jordan Battle (No. 95 overall, Cincinnati Bengals)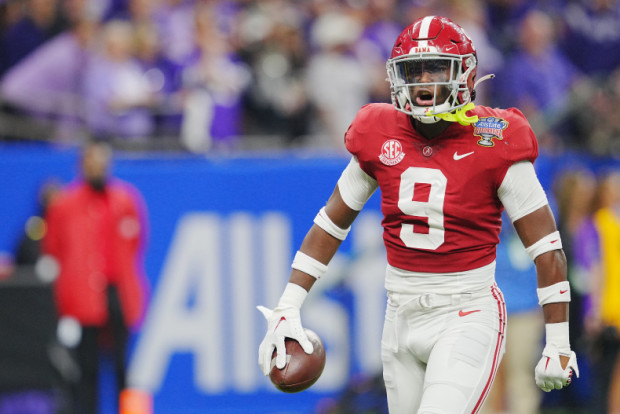 After letting Jessie Bates III walk in free agency, the Bengals steal his potential replacement at the end of the third round, grabbing the No. 69 overall player on my board.
Battle is an experienced defender with great instincts and ball skills, and his football IQ should get him on the field early and often for Cincy.
DL Siaki Ika (No. 98 overall, Cleveland Browns)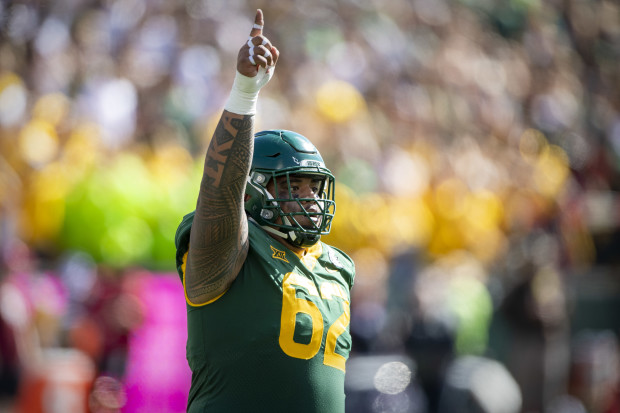 Even without a first-round pick, the Browns have nailed their draft so far, getting great value on Day 2 with Tillman and now Ika. The massive Baylor nose tackle was No. 75 on my board, and Cleveland grabbed him just before the end of the third.
The Browns needed this kind of space-eating presence at the heart of their defensive front, and they got great value in the process.
Best NFL Jersey Shop – #NFL #Draft #Picks #Day
Publish Date:2023-04-29 11:13:13