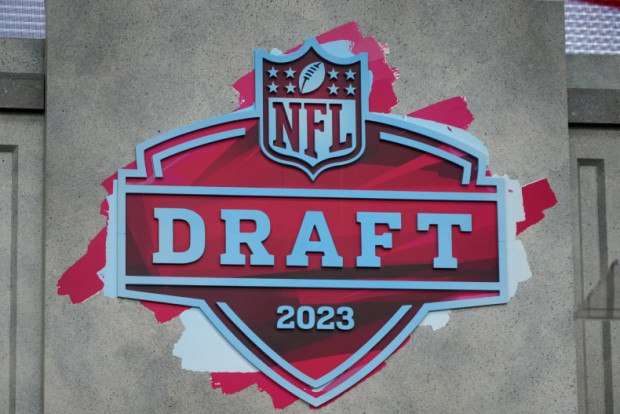 The 2023 NFL Draft is finally upon us, as this year's three-day event will finally kick off Thursday night with the first round, bringing another class of talented rookies from the college level to the pros.
This year's draft is full of compelling storylines, and loaded with drama and uncertainty that could start as early as the No. 2 overall pick.
We have a promising quarterback class, a generational running back prospect, a loaded group of cornerbacks, tight ends and pass rushers, as well as a long list of intriguing sleepers and under-the-radar gems to keep an eye on throughout every round.
As you prepare for Thursday night's action, here's everything you need to know heading into the 2023 NFL Draft:
How to Watch
Round 1
Thursday, April 27th
8pm ET
ESPN, NFL Network
Rounds 2 & 3
Friday, April 28th
7pm ET
ESPN, NFL Network
Rounds 4-7
Noon ET
ESPN, NFL Network
Player Rankings
Top 300 Prospects
Quarterbacks
Running Backs
Wide Receivers
Tight Ends
Offensive Tackles
Interior Offensive Linemen
Edge Defenders
Interior Defensive Linemen
Linebackers
Cornerbacks
Safeties
1st Round Order
1. Carolina Panthers (from CHI)
2. Houston Texans
3. Arizona Cardinals
4. Indianapolis Colts
5. Seattle Seahawks (from DEN)
6. Detroit Lions (from LAR)
7. Las Vegas Raiders
8. Atlanta Falcons
9. Chicago Bears (from CAR)
10. Philadelphia Eagles (from NO)
11. Tennessee Titans
12. Houston Texans (from CLE)
13. Green Bay Packers (from NYJ)
14. New England Patriots
15. New York Jets (from GB)
16. Washington Commanders
17. Pittsburgh Steelers
18. Detroit Lions
19. Tampa Bay Buccaneers
20. Seattle Seahawks
21. Los Angeles Chargers
22. Baltimore Ravens
23. Minnesota Vikings
24. Jacksonville Jaguars
25. New York Giants
26. Dallas Cowboys
27. Buffalo Bills
28. Cincinnati Bengals
29. New Orleans Saints (from SF via MIA, DEN)
30. Philadelphia Eagles
31. Kansas City Chiefs
Analysis
Biggest Sleepers
9 Burning Questions
Most Underrated Players at Every Position
Surprise 1st-Round Picks
Who Will Be QB2?
How the Texans Could Turn the Draft Upside-Down
Don't Let C.J. Stroud Rumors Fool You
How Many 1st-Round Grades?
Best NFL Jersey Shop – #NFL #Draft #Preview
Publish Date:2023-04-27 22:22:18