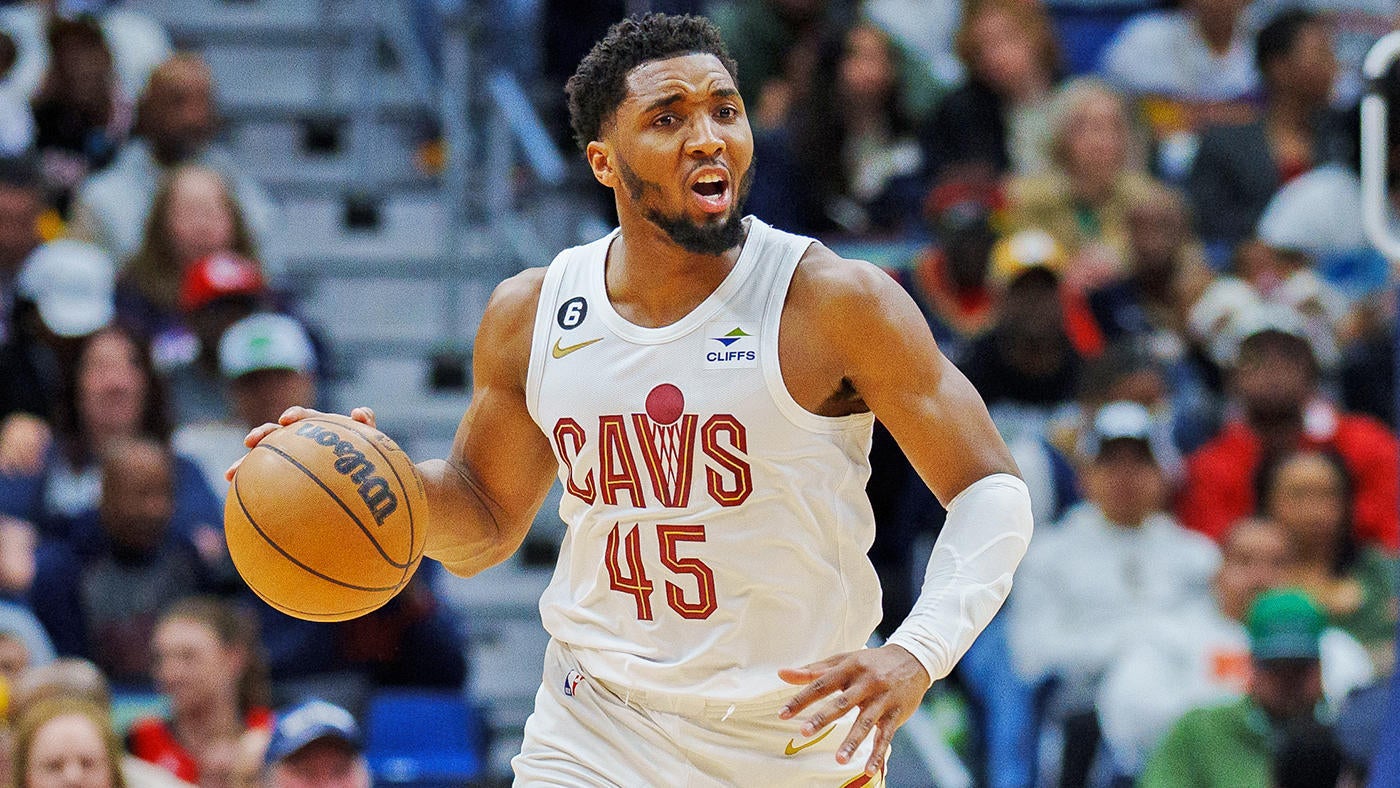 Through four games in their first-round series against the Cleveland Cavaliers, the New York Knicks are shooting 27.5 percent from 3-point range. In the halfcourt, the Knicks are scoring 82.3 points per 100 possessions, per Cleaning The Glass. Julius Randle, their All-Star forward, is averaging 14.8 points in on .323/.258/.643 shooting splits and didn't play in the fourth quarter of Game 4. Quentin Grimes, their best floor-spacing wing, missed Game 4 with a shoulder contusion.
And yet:
On Wednesday, New York has a chance to eliminate the Cleveland Cavaliers, who finished the regular season with the second-best point differential in the entire league. It has taken a 3-1 lead by annihilating the Cavaliers on the glass, getting to the free throw line and, above all, making life extremely difficult on the Cavs' guards. After Darius Garland's 4-for-21 nightmare in Game 3, Donovan Mitchell shot 5-for-18 on Sunday.
Below is the viewing information for Game 5. 
(5) New York Knicks at (4) Cleveland Cavaliers
Series standing: Game 5 (New York leads 3-1)
Date: Wednesday, April 26 | Time: 7 p.m. ET
Location: Rocket Mortgage FieldHouse; Cleveland
TV channel: NBA TV | Live stream: fubo (try for free)
Odds: Cavs -5.5; O/U: 202.5 (via Caesars Sportsbook)
Keys to watch
Mitchell's hero ball: After blaming himself for Cleveland's loss on Sunday, Mitchell might be inclined to come out firing. That's fine, as long as he's creating better shots than the contested 2s he forced up in the second half the other day. The Cavs need him to channel his aggressiveness into playing at a faster tempo offensively and competing like crazy on defense. Ideally, he'll reserve the tough shots for late-clock situations and find some easy ones in transition and off Garland and Caris LeVert's playmaking.
All-you-can-eat wings: With Grimes out of the picture, Josh Hart got the start Sunday and did all of the things that make Tom Thibodeau feel warm and fuzzy. Hart and RJ Barrett combined to shoot 1 for 10 from deep, but that didn't stop the fans at MSG from losing their collective mind every time Hart made a play and chanting Barrett's name on multiple occasions. Cleveland, meanwhile, is searching for answers on the wing. This would be a good time for Isaac Okoro to hit a few 3s and earn some more playing time, and for LeVert to give the Cavs what he gave them in Game 2. They both know they'll get open looks. 
Board up: Cleveland ranked 20th in both offensive and defensive rebounding percentage in the regular season, so it shouldn't be surprising it's losing the battle of the boards against the second-best offensive rebounding team in the league. The margin, however, has been too much to overcome — in New York's wins, it has rebounded 38 percent of its misses and the Cavs have rebounded 27.6 percent of theirs. "That's the 'it,'" Cleveland coach J.B. Bickerstaff said after Game 4. "And we keep talking about it, we keep talking about it, we keep talking about it." But it'll take more than talk to fix the problem. A couple of ideas: More Okoro minutes, fewer blitzes against Jalen Brunson's pick-and-rolls.
Best NFL Jersey Shop – #Cavaliers #Knicks #channel #Game #time #live #stream #odds #watch #NBA #playoffs #online
Publish Date:2023-04-27 06:50:42