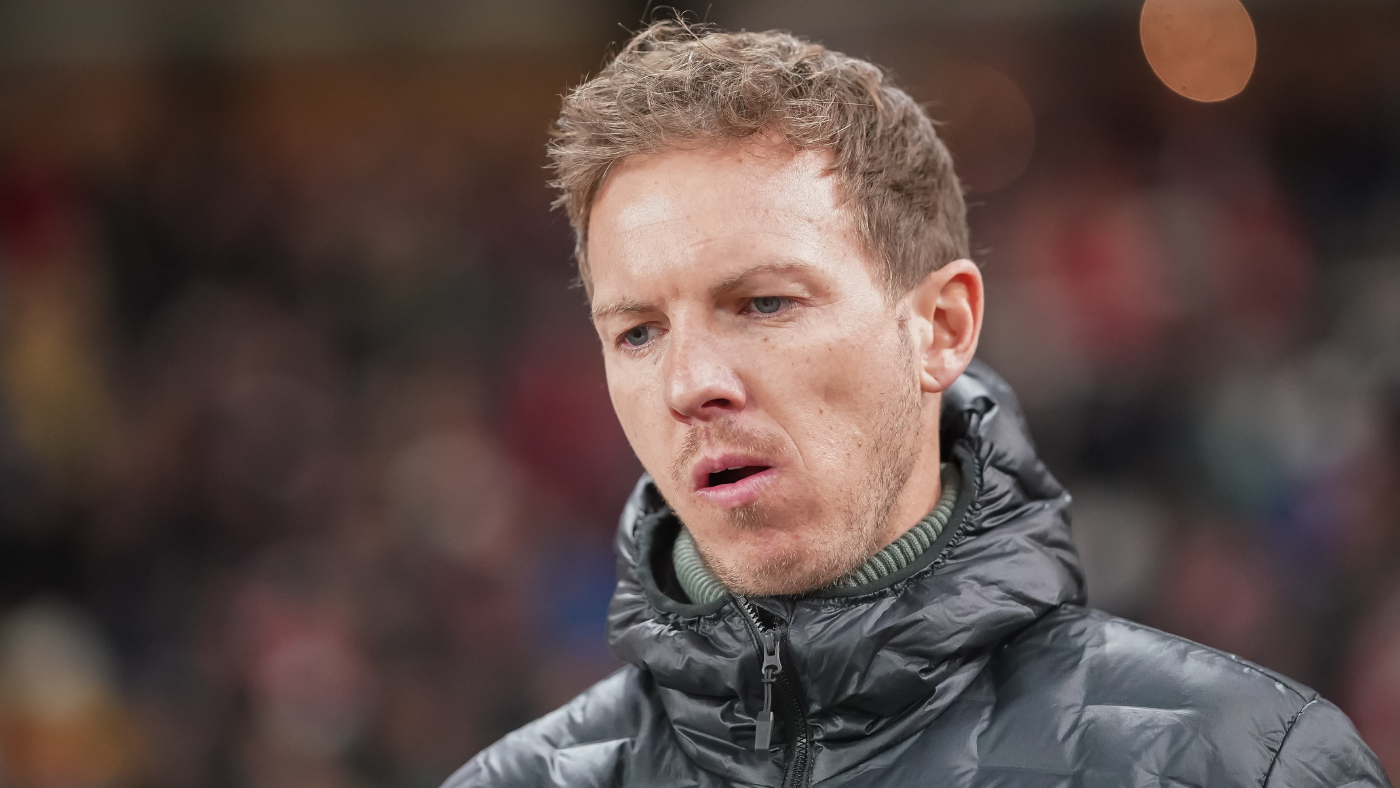 Over the two past decades Chelsea fans have become accustomed to nothing but the very best. This club does not make stars, it sells them and then buys them back at great expense several years down the line. Similarly, whenever Roman Abramovich needed to get a new manager he would generally secure himself one of the biggest names, a coach whose resume was garlanded with silverware and who might, at least for a time, carry the respect of Europe's most assertive dressing room.
It was perhaps why Stamford Bridge never quite took to Graham Potter, a man who had steadily climbed the coaching ladders from the bottom rung to the upper middle. Chelsea was no sideways move for him but a prodigious leap that could make or break his career. What Chelsea wanted was a star. There was one obvious name on the market, Julian Nagelsmann, recently departed from Bayern Munich.
Please check the opt-in box to acknowledge that you would like to subscribe.
Thanks for signing up!

Keep an eye on your inbox.

Sorry!

There was an error processing your subscription.

"Was" being the operative word, as Nagelsmann has withdrawn from the race. Chelsea have been insistent that there is no favorite among a shortlist that numbered four until a few hours ago, a group that includes Mauricio Pochettino and Burnley boss Vincent Kompany. It was not necessarily a given that the German would get the job with some of the background research Chelsea did on Nagelsmann prompting doubts to emerge.
Equally, as Chelsea took their time, refusing to rush a process that had landed them Potter last time around, Nagelsmann began to ask questions. The 35-year-old manager had held several meetings with ownership and sporting directors, as things stand he is not sufficiently convinced to take the job. That is perhaps not the surprise it might have been.
As CBS Sports noted when Graham Potter was sacked, there were plenty within the game who held skepticism as to whether Chelsea could get the very best candidates out there. Management in the Abramovich era might have involved the Sword of Damocles hovering a few inches over your head but coaches could rest assured that they would be garlanded with the best players money could buy and work within a streamlined structure of ultra competence (if a player needed moving out there were few better than Marina Granovskaia at driving a strong bargain).
Now Chelsea are heading into a summer where they will be under enormous pressure to sell before the end of June to satisfy Financial Fair Play (FFP) regulations. Any prospective candidate could not be sure whether he would be coaching the likes of Mason Mount, N'Golo Kante and Raheem Sterling next season or whether he would be trying to puzzle out what Mykhailo Mudryk, David Datro Fofana and Noni Madueke could offer. Those players are tied to long term deals at Stamford Bridge that look all the more high risk with every sub par performance. It is no great financial wheeze to skirt around FFP if it leaves you tied to a group of players of questionable quality for much of the next decade.
CBS Sports has the soccer podcast for you, covering everything you need to know about the beautiful game. Make sure to give House of Champions a follow for coverage of the biggest games, stories, transfer news with Fabrizio Romano, and everything else going on in the world's most popular sport.
Few candidates will have failed to notice the words of wisdom that Arsene Wenger delivered this week, warning prospective coaches that he would put a clause in his contract banning owners from the dressing room, a sacred space for players that Todd Boehly and Behdad Eghbali seem all too willing to enter unbidden. "I'm worried for Chelsea," the former Arsenal manager added. "I agree that the new president comes in and invests a lot of money. But if you don't invest well, then you have a real problem for the future. They haven't invested well, no. That is basically their problem today, they still have the same weaknesses they had before, they do not score enough goals, they have a lot of possession but not a lot of conversion of chances to score goals."
Nagelsmann is, of course, not the only trophy winner on the shortlist and if any club knows that travails at Paris Saint-Germain do not mean all that much it is one who were led to Champions League glory by Thomas Tuchel. Former Tottenham boss Pochettino will have work to do to convince Chelsea supporters that he can win in England. The Argentine has proven his ability to coax rapid improvement from a young squad and to work within limited finances, which a season without European football may well force on the Blues. He might also feel that if any chairman is adequate preparation for Boehly it is Daniel Levy.
It is not for nothing though that Potter called this the "hardest job in football". A bloated squad in turmoil, ownership overreach and expectations that may just be out of kilter with the quality of players. It is no wonder Nagelsmann had second thoughts.
Best NFL Jersey Shop – #Chelsea #coach #search #Nagelsmann #pulls #Todd #Boehly #scrambling #Pochettino #Kompany #candidates
Publish Date:2023-04-21 23:46:39