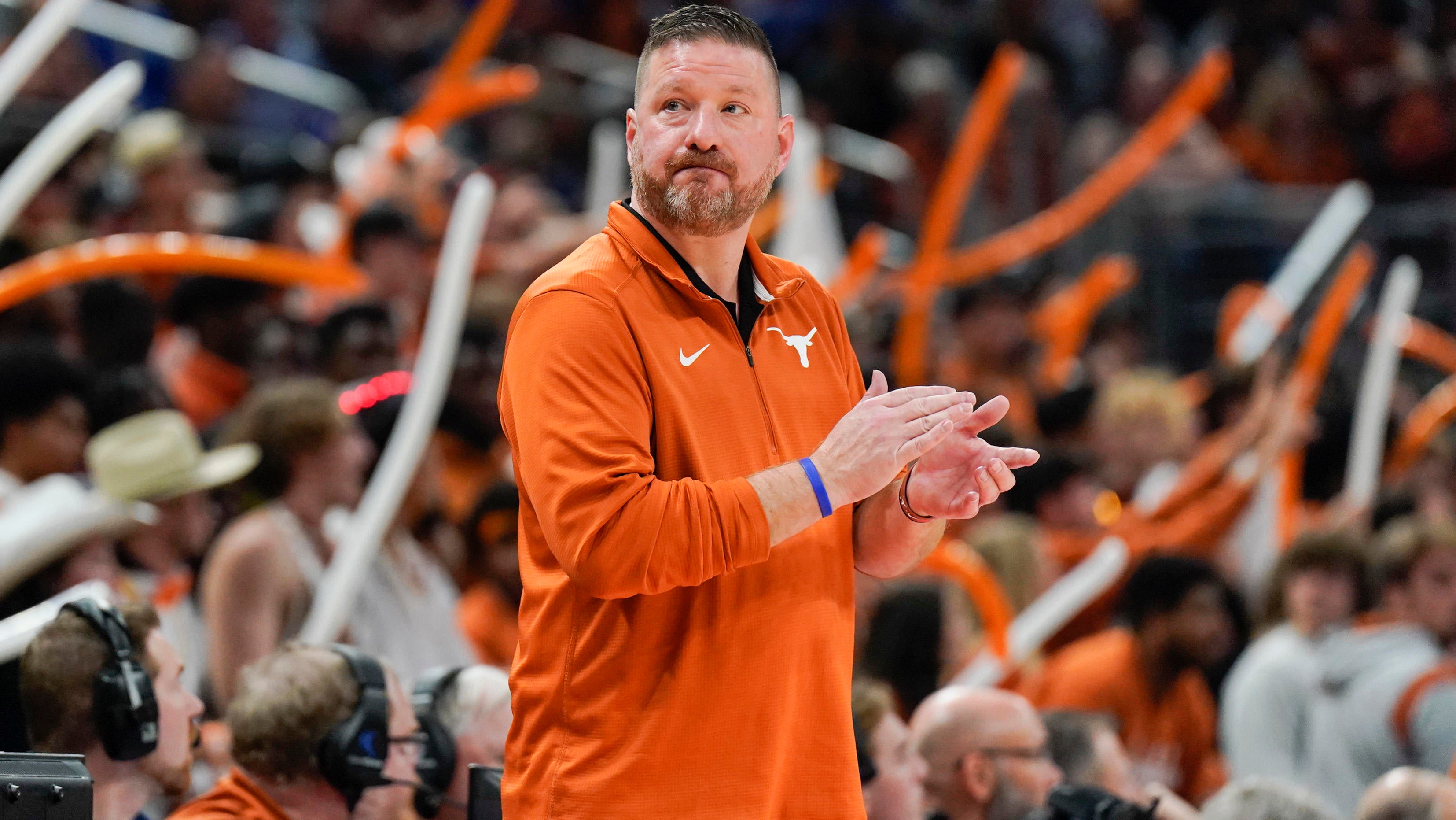 The NCAA Tournament is around the corner, but college basketball been newsy and noisy off the court for well over a week at this point due to all of the headlines coming in with the coaching carousel. Here's a layout of what's happened in recent days.
MONDAY:
Chris Beard was hired at Mississippi. The move is a controversial one, but happened after weeks of vetting. Here is our newser on the decision. 
Damon Stoudamire was hired at Georgia Tech. He replaces Josh Pastner. That's a tough ACC job, but perhaps Stoudamire is the guy. He's the latest former NBA player to earn a chance at the high-major level. 
Aaron McKie stepped down at his alma mater, Temple. The decision paves a way for Temple to go after Matt Langel, who was an assistant there from 2006-11, before he got the Colgate job. He should be the school's first and only call.
SUNDAY:
McNeese State officially hired former LSU coach Will Wade. There's no telling how long a suspension awaits in Wade's future; he's a part of the LSU IRP case. That case will be finalized this spring. A suspension and/or show-cause could last a year. Wade's camp has been optimistic that the damage will be reasonable and not nearly that severe, sources said. 
Good news came for Washington's Mike Hopkins. Huskies athletic director Jennifer Cohen announced Hopkins would get another year. UW has made one NCAA Tournament in six seasons under his tutelage. 
SATURDAY:
Rick Stansbury resigned at Western Kentucky and Isaac Brown was fired at Wichita State. Those are two good mid-major-plus jobs and will command a lot of attention from candidates far and wide.
FRIDAY:
Georgia Tech canned Pastner and St. John's severed ties with Mike Anderson. That brought the number of high-major job flips to nine.
THURSDAY:
The biggest headline was Georgetown firing Patrick Ewing after six seasons. The Hoyas have to figure out who will be the person to take this broken job and restore the luster. One name I didn't put on my list below: Missouri's Dennis Gates, who agreed to a restructured contract that will go through 2028-29 and is now paying him $4 million annually. Gates' new buyout is a whopping $25.5 million. 
The other high-major firing happened out West. Cal did the long-expected and sacked Mark Fox on the heels of the program's worst season, by far, in history: 3-29. 
Elsewhere in the Pac-12: Stanford AD Bernard Muir told CBS Sports that Jerod Haase will return for an eighth season. Haase is 112-109 and hasn't made the NCAA Tournament with the Cardinal. 
WEDNESDAY:
Jim Boeheim's time at Syracuse came to an end after 47 years as the head coach and six decades being officially tied to the school. The university simultaneously announced the end of Boeheim's run and the hiring of Adrian Autry — Syracuse's first new coach since 1976. 
Mark Adams resigned at Texas Tech. The news came shortly after TTU lost to West Virginia in the Big 12 Tournament. Adams was previously suspended for racially insensitive remarks he made to a player earlier this season, when he said he was quoting passages from the Bible. Adams went 43-25 in two years.
We're at 33 jobs that with vacancies and/or turnover. 
Major-conference openings
Other openings
Best NFL Jersey Shop – #College #basketball #coaching #Chris #Beard #hired #Ole #Damon #Stoudamire #Georgia #Tech
Publish Date:2023-03-14 12:14:10