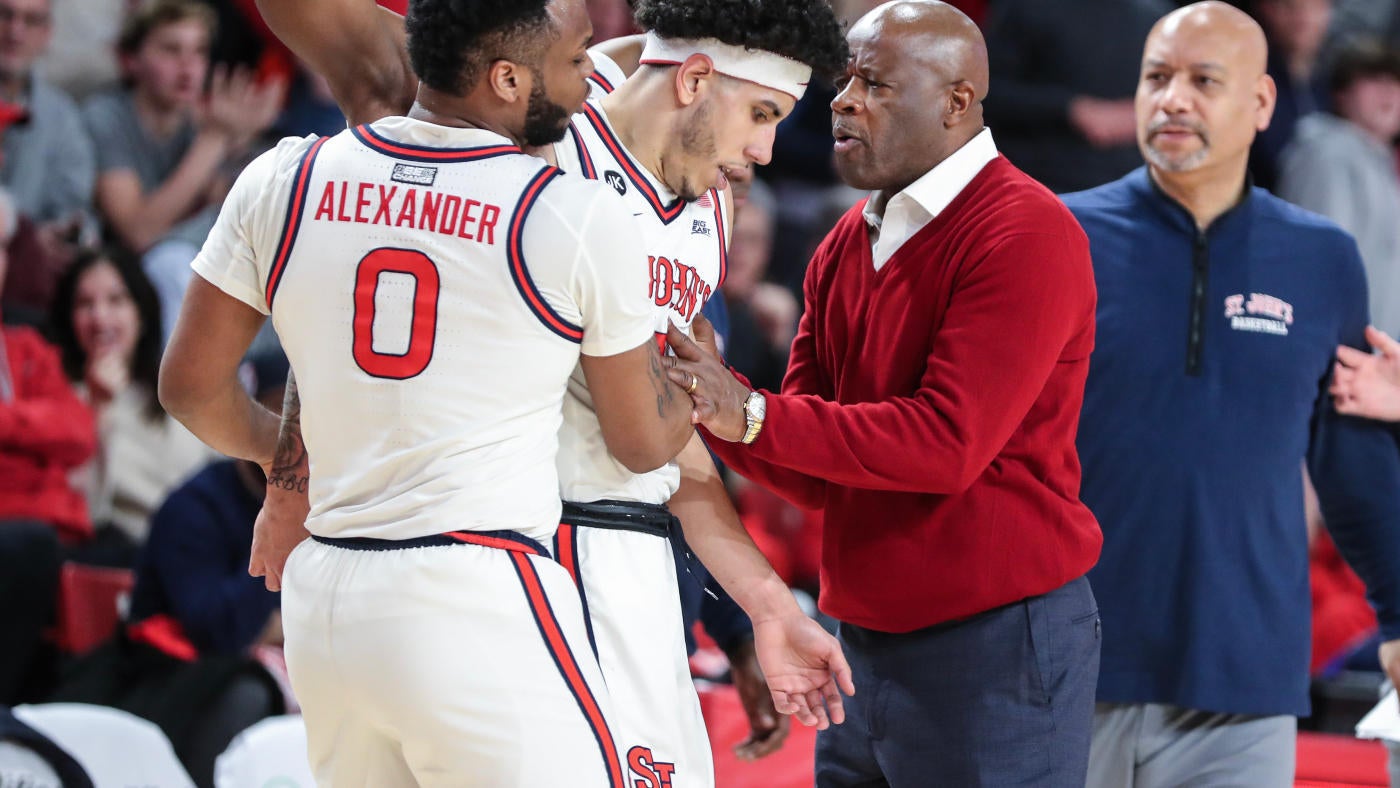 As expected, the coaching turnover in college hoops ratcheted up a few notches this week. 
On Friday, there were two more firings at the power-conference level: Georgia Tech fired Josh Pastner and St. John's fired Mike Anderson. That brought the number of high-major job flips to nine.
Thursday's biggest headline was Georgetown firing Patrick Ewing after six seasons. The Hoyas have to figure out who will be the person to take this broken job and restore the luster. I have a list of candidates, the link to which is in the Georgetown capsule below.
The other high-major firing from Thursday happened out West. Cal did the long-expected and sacked Mark Fox on the heels of the program's worst season, by far, in history: 3-29. 
Elsewhere in the Pac-12: Stanford AD Bernard Muir told CBS Sports that Jerod Haase will return for an eighth season. Haase is 112-109 and hasn't made the NCAA Tournament. Stanford was eliminated Thursday night 95-84 in the quarterfinals of the Pac-12 Tournament by Arizona and finished at 14-19.
We're now in the next major phase of the carousel, which was spurred Wednesday by the biggest headline of all this week: Jim Boeheim's time at Syracuse has come to an end after 47 years as the head coach and six decades being officially tied to the school. The university simultaneously announced the end of Boeheim's run and the hiring of Adrian Autry — Syracuse's first new coach since 1976. Conspicuously, Syracuse's statement did not refer to Boeheim's ending as a retirement, and Boeheim himself did not provide a quote or statement to the school's announcement. 
Autry was the rumored successor in recent weeks, and now it's official. It also means that three Hall of Fame coaches have left the ACC in three successive years: Roy Williams, Mike Krzyzewski and Boeheim. Times are changing in college basketball.
Also on Wednesday: Mark Adams resigned at Texas Tech. The news came shortly after TTU lost to West Virginia in the Big 12 Tournament. Adams was previously suspended for racially insensitive remarks he made to a player earlier this season, when he said he was quoting passages from the Bible. Adams went 43-25 in two years. Grant McCasland (North Texas) and Paul Mills (Oral Roberts) are two obvious names to keep an eye on for that job. 
I confirmed multiple reports of Chris Beard's candidacy to be the next coach at Mississippi. As of Wednesday night, Beard was considered the favorite for the job, but one source stressed that significant hurdles still needed to be cleared before it became a practical likelihood that Beard indeed would be offered the job. He is, as of this story's most recent publishing, one of a few candidates being vetted by Ole Miss. 
There are now seven power-conference jobs with turnover. The number will likely reach 10 in the next three days. 
Other jobs I'm keeping an eye on: UCF, Washington and Western Kentucky.
We're at 25-plus jobs that have changed. That number will probably get to 30 by Selection Sunday. Here's the list. 
Major-conference openings
Other openings
Best NFL Jersey Shop – #College #basketball #coaching #Johns #Mike #Anderson #Georgia #Techs #Josh #Pastner #fired
Publish Date:2023-03-11 06:29:10