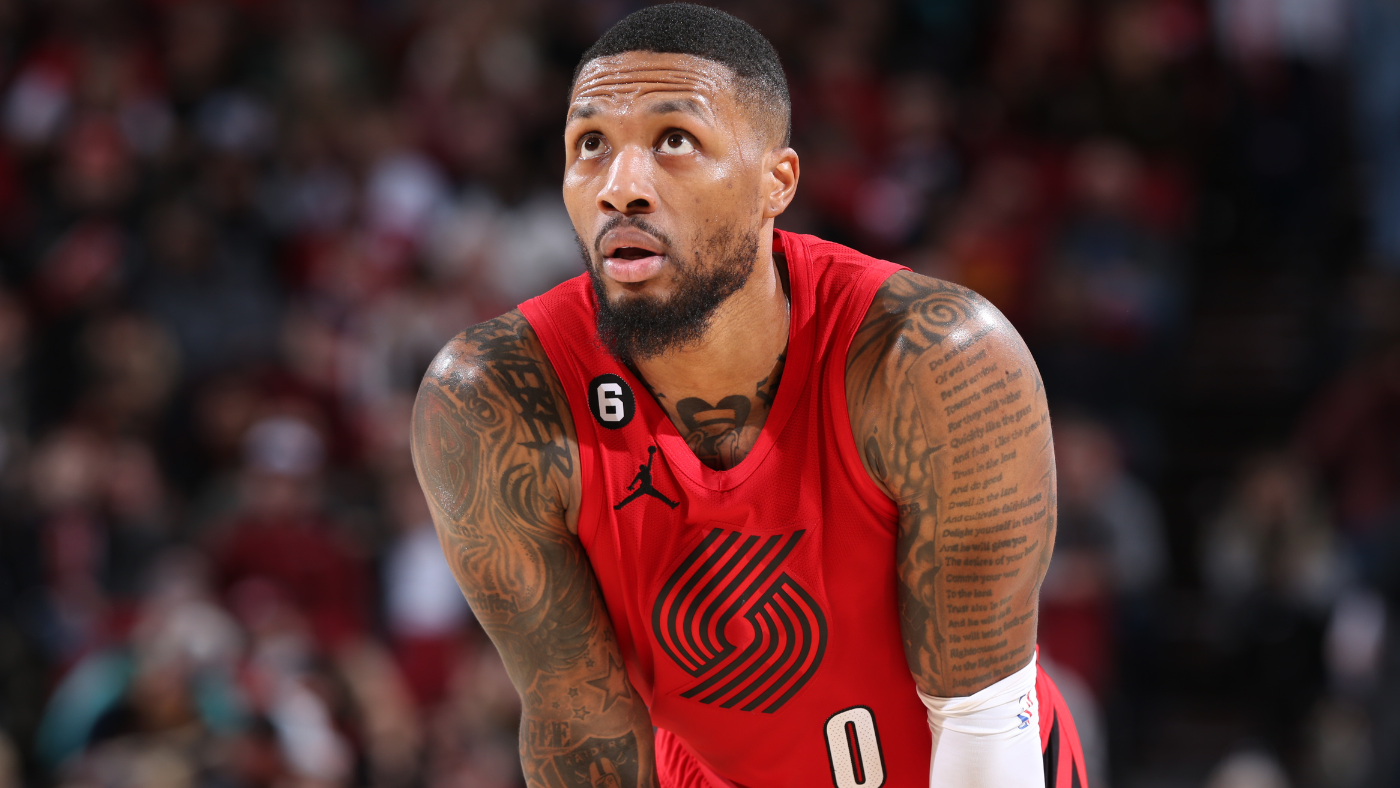 Stop me if you've heard this one before: the Portland Trail Blazers are skidding. They need an incredible performance out of Damian Lillard just to compete. He gives them his best game of the season — and they still find a way to lose.
That's what happened Thursday night in Portland. The Blazers, losers of four in a row, needed Lillard to spark them back to life against a strong Cleveland Cavaliers opponent. He did just that: 50 points on 16-of-28 shooting to help the Blazers build a 14-point lead that ultimately went to waste. The Cavs rallied to win, 119-113. Portland's losing streak is up to five.
If all of this sounds familiar, well, it should. In March of 2019, Lillard gave the Blazers 51 points, but Portland blew a second-half lead to hand the Oklahoma City Thunder a 129-121 overtime victory. Eight months later, he hung 60 points on the Brooklyn Nets. His teammates couldn't even match that, combining for 55 points on 21-of-64 shooting as the Nets left Portland with a surprising victory.
Lillard is now the third player in the last five seasons to lose three or more 50-point games, joining Bradley Beal and James Harden (who has four). Neither name should be especially surprising. Beal is, in many ways, Lillard's Eastern Conference doppelganger: a high-scoring guard who has chosen to remain with an inferior team instead of pursuing a championship elsewhere. Harden has been far more proactive. He's changed teams twice in that period — and let's just say that the honeymoons haven't lasted. Even now, on his third team in three seasons, rumors suggest he might want to return to Houston.
If those are Lillard's only options, he's stuck between a rock and a hard place. Thursday's loss dropped the Blazers to 11th in the Western Conference at 19-22. They've lost nine of their past 11 games, and though he is banged up, Lillard has played in all of them. Their defense, even in its improved state, still ranks only 19th in the NBA. Their offense has fallen to 14th, making this the first time they've been out of the top three in a healthy Lillard season since 2018. Lillard, who is scoring over 27 points per game while shooting roughly his career averages, is doing everything in his power.
And yet, his big games continue to go to waste for a team that's looking less viable by the day. In a crowded Western Conference, even a single loss can have drastic seeding consequences. Things won't get any easier from here for the Blazers, who'll host a back-to-back series with the Mavericks this weekend before facing the Nuggets, 76ers and Lakers. A bad stretch could push the Blazers down to 13th in the conference.
Lillard has made his position clear. He's not going anywhere. But if this season continues to spiral, the Blazers are going to have to rethink the way they're building around him, because watching an icon like Lillard continue to lose his best games won't remain tenable forever.
Best NFL Jersey Shop – #Damian #Lillards #50point #performance #save #Blazers #increasingly #familiar #trend
Publish Date:2023-01-13 15:00:26