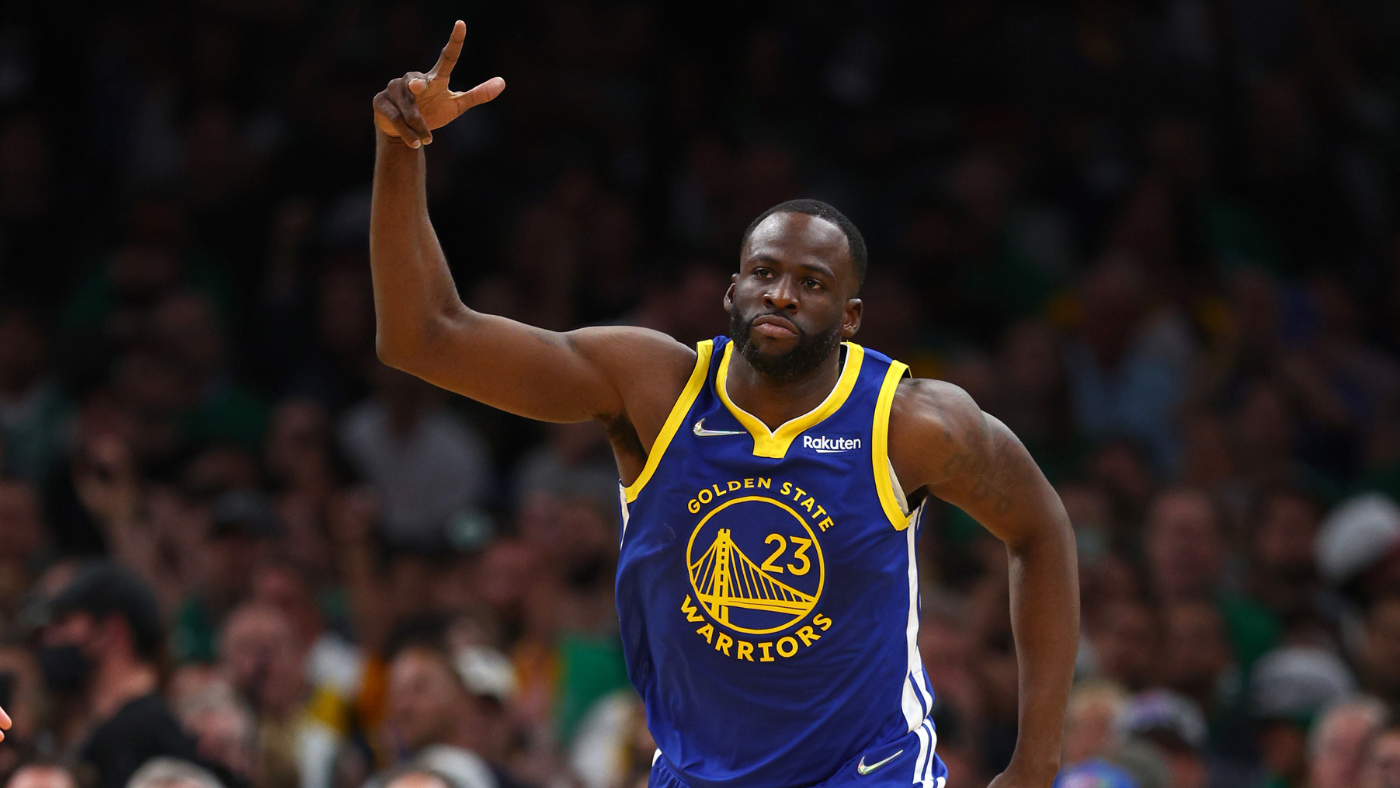 The possibility that this could be Draymond Green's last season with the Golden State Warriors has been well chronicled. Team owner Joe Lacob has consistently maintained that there is a limit to the bill he's willing to foot, and if the Warriors did decide to re-sign Green on a multi-year deal this summer, that bill, depending on a few other decisions, could fly well north of $400 million including taxes, which is a figure that Lacob told The Athletic last summer was "not even remotely possible."
Green understands the business, and though he doesn't want to leave Golden State, he is prepared for the possibility, and might even be halfway expecting it to happen. In a recent interview with Taylor Rooks, Green was asked if it's hard for him to say there could be a day when he's not a Warrior. 
"No," Green said. "Quite frankly, the writing's on the wall. I understand the business. We tend to get into this of someone owes us something because of what we've accomplished. You'd be an idiot to walk around feeling that way. I feel like you're just setting yourself up for failure. You're setting yourself up for heartbreak. You're setting yourself up for disappointment. As opposed to saying, 'No, let me learn this business.' 

"If you don't get to know the business, then you can be blindsided and be, like, 'Oh man, everything I've done I'd thought I'd be there forever,'" Green continued. "I would love to be [with the Warriors forever]. [But] I understand the luxury tax. I understand you've got these young guys and contracts up and they have to be paid. I understand all of those things. And so, just for me, that's what I mean by the writing's on the wall."
Green has a 2023-24 player option for $27.6 million. If he opts in to that number, barring a trade, he'll be with the Warriors for at least one more season after this one. But if he opts out because he believes he can get a solid longer-term deal on the open market, it will be up to the Warriors to decide whether Green is still worth the kind of money he would take to retain his services, plus there's the cost of the tax hit the organization would incur. 
It's worth noting that Lacob somewhat backed off his assertion that a payroll nearing a half a billion isn't going to happen in a more recent interview with The Athletic's Tim Kawakami. 
"[That kind of payroll is] not possible without losing quite a bit of money at the bottom line, let's put it that way," Lacob said. "I did say that [a $400 million payroll is not possible], and it is, from a business perspective, an almost insane thing to even consider. But I think we're gonna have to wait and see, because the truth is winning matters, and I wanna win another championship. We want to win another championship this year, and I'll probably say that at the end of this year, too. Let's see how this season goes. Every week, every month, every game. Anything can happen."
So Lacob, between the lines, is saying there's a chance that the Warriors could decide to back up the Brinks truck and go all in for more title runs, and that could be a hint that Green's time with Golden State could extend beyond this season. But saying Green is going to be, or could be, with the Warriors for a few more years, and saying he's going to be there for the rest of his career, are two different things. 
I would call it unlikely that Green stays with the Warriors forever. He's been arguably the second-most important piece of Golden State's dynasty, but he's not Stephen Curry, who is probably the only guy the Warriors would pay max money, or anything close to that, beyond the day when he's still worth that kind of price tag for the sake of what he's meant to the franchise. 
Green isn't quite the player he once was, but he's still playing terrific basketball. He's still an elite defender, and he's still a great pilot for a Curry-centric offense. The Warriors will have to gauge how long they think that will last, because when the decline happens, it could be steep. 
Best NFL Jersey Shop – #Draymond #Green #accepts #wont #Warriors #frankly #writings #wall
Publish Date:2023-01-14 10:22:46