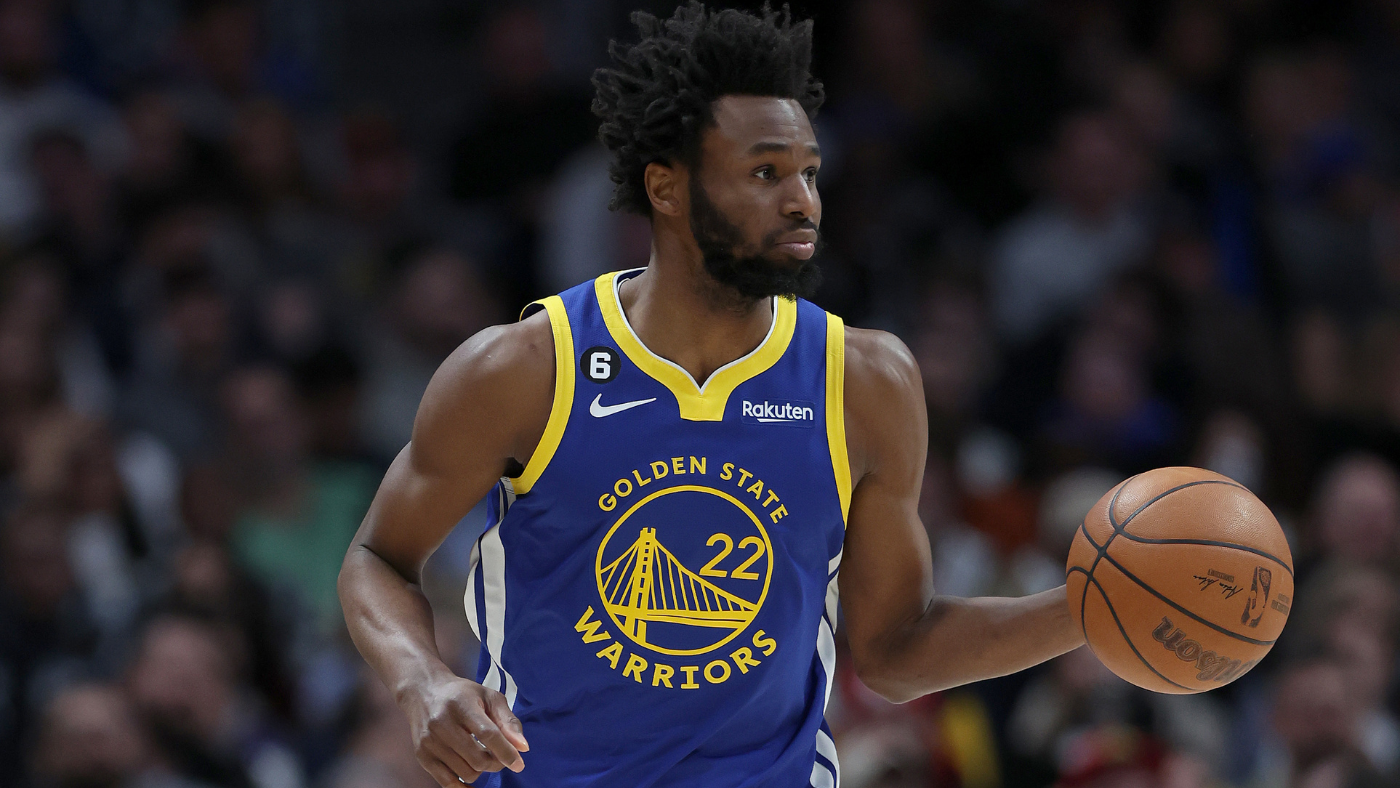 When Andrew Wiggins didn't come back after the All-Star break, antennas really started buzzing. Until that point, it was just assumed he was dealing with a personal matter, verbiage that we hear relatively frequently on NBA reports, and he would back soon enough. 
But now it's almost a month later. The Warriors, clinging to the No. 6 seed with their fingernails, have 12 games left. Rumors are flying left and right. If you're on Twitter, you've heard them.
It's a personal matter. That's all any of us need to know. If you're one of those people who think that you're entitled to more information because you pay a lot of money to see him perform on occasion, you're an idiot. 
What I will say is this: Whatever Wiggins is dealing with, it doesn't sound good, and every day, from a pure basketball standpoint, it feels less likely that the Warriors are going to get him back. 
Marcus Thompson II of The Athletic, who's as plugged into the Warriors locker room as anyone, laid it out perfectly on Wednesday. And, frankly, it's remarkable that in an age where pretty much nothing stays private, the organization has managed to completely button up and commit to stay silent. 
As Thompson pointed out, this is a team that could not keep Draymond Green calling Kevin Durant a "bitch" in-house, or Green haymaking his teammate Jordan Poole. But mum has been the word on the Wiggins situation. And everyone from Steve Kerr to Bob Myers to Stephen Curry is treading extremely lightly. 
"What [Wiggins is] dealing with," one Warriors player told Thompson, "is some real [expletive]."
On March 11th, Anthony Slater of The Athletic asked Kerr, with regard to Wiggins' status, "does that remain the expectation, that he'll be back [this season]?" Kerr responded with "I think that's the hope," and the rest of his answer didn't exactly ring with optimism. 
"We're giving him his space as he deals with something that's way more important than the game," Kerr said. 
In other words, Wiggins has been downgraded from expected to return to "hope" he can return. It's trending the wrong way, and with all due respect to whatever Wiggins is going through, it's a huge problem for the Warriors that he's currently not playing basketball. 
They can't defend without him. They can't rebound when they go small. They miss his shooting, his one-on-one creation, his athleticism. They miss everything. This was probably the second-best player on last season's championship team. They're battling without him, trying to get some momentum as they wait for his return. But they might need to stop waiting. The Warriors, as it stands right now, probably need to start preparing for a postseason that doesn't include Wiggins. 
It's a daunting thought. It probably takes an honest championship run off the table, though I'm not about to completely write off any team that has Stephen Curry, Klay Thompson and Draymond Green. But Wiggins is a big piece of this. There's no way to hide his absence. They need him back in the worst way. 
And who knows. It might happen. There are still three weeks and change left in the regular season. Perhaps that's enough time for Wiggins to get closer to a place where he can play NBA basketball at the highest, most intense playoff level. But right now, as Kerr said, that's just a hope. And frankly, a pretty rapidly diminishing one. 
Best NFL Jersey Shop – #Warriors #chances #Andrew #Wiggins #returning #season #starting #sound #bleak
Publish Date:2023-03-18 05:53:28