Terry McDonough, a former executive with the Arizona Cardinals, has accused team owner Michael Bidwill of cheating as well as discrimination and harassment, according to ESPN's Adam Schefter. McDonough filed an arbitration claim to NFL commissioner Roger Goodell on Tuesday.
McDonough has reportedly alleged that he and former Cardinals coach Steve Wilks were forced by Bidwill to use burner phones to communicate with former general manager Steve Keim during the 2018 season when Keim was serving a five-week suspension resulting from a DUI.
McDonough claims that he objected to and sought to avoid using the burner phone, and that Bidwill demoted him in retaliation. He also claims that he was subjected to "bullying, mocking, harassing and abusive behavior."
He alleges that head coach Steve Wilks was "sabotaged" after he didn't want to go along with the scheme, as well. Wilks was fired by the Cardinals following one season as head coach. He has since signed on to Brian Flores' lawsuit alleging racial discrimination in the NFL's hiring practices.
Former Cardinals exec Terry McDonough filed an arbitration claim today to Roger Goodell against Cardinals' owner Michael Bidwell, alleging cheating, discrimination and harassment. Bidwill said the claims are baseless.https://t.co/MShAKIGk5M

— Adam Schefter (@AdamSchefter) April 4, 2023
McDonough said he still has the phone. The Cardinals, who strongly denied his allegations, have acknowledged that burner phones were used to illicitly contact Keim, but that took once he found out, Bidwill took "swift action" and directed that phones be retrieved and "communications stopped."
McDonough, the brother of ESPN commentator Sean McDonough, was the Cardinals vice president of player personnel from 2014-2019. In 2017, he was a finalist for the San Francisco 49ers' general manager position. Keim stepped down from his post following the 2022 season.
This isn't the first black eye for Bidwill and the Cardinals' front office this offseason, as the team received the second-lowest grade among all NFL teams in a recent NFLPA survey about player treatment.
The Cardinals have 20 days to respond to McDonough's claims. Goodell will then determine whether or not the dispute is subject to arbitration and, if so, eventually issue a ruling.
(Purchase the Athlon Sports 2023 NFL Draft Guide here. With in-depth scouting reports on the top prospects, position rankings, and more, no source will have you better prepared for draft day. Purchase a copy online today, download the digital edition for instant access, or look for it on newsstands everywhere.)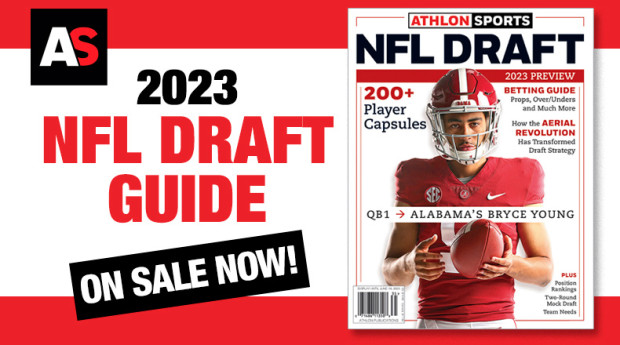 Best NFL Jersey Shop – #Cardinals #Executive #Accuses #Team #Cheating #Violations
Publish Date:2023-04-05 04:06:12