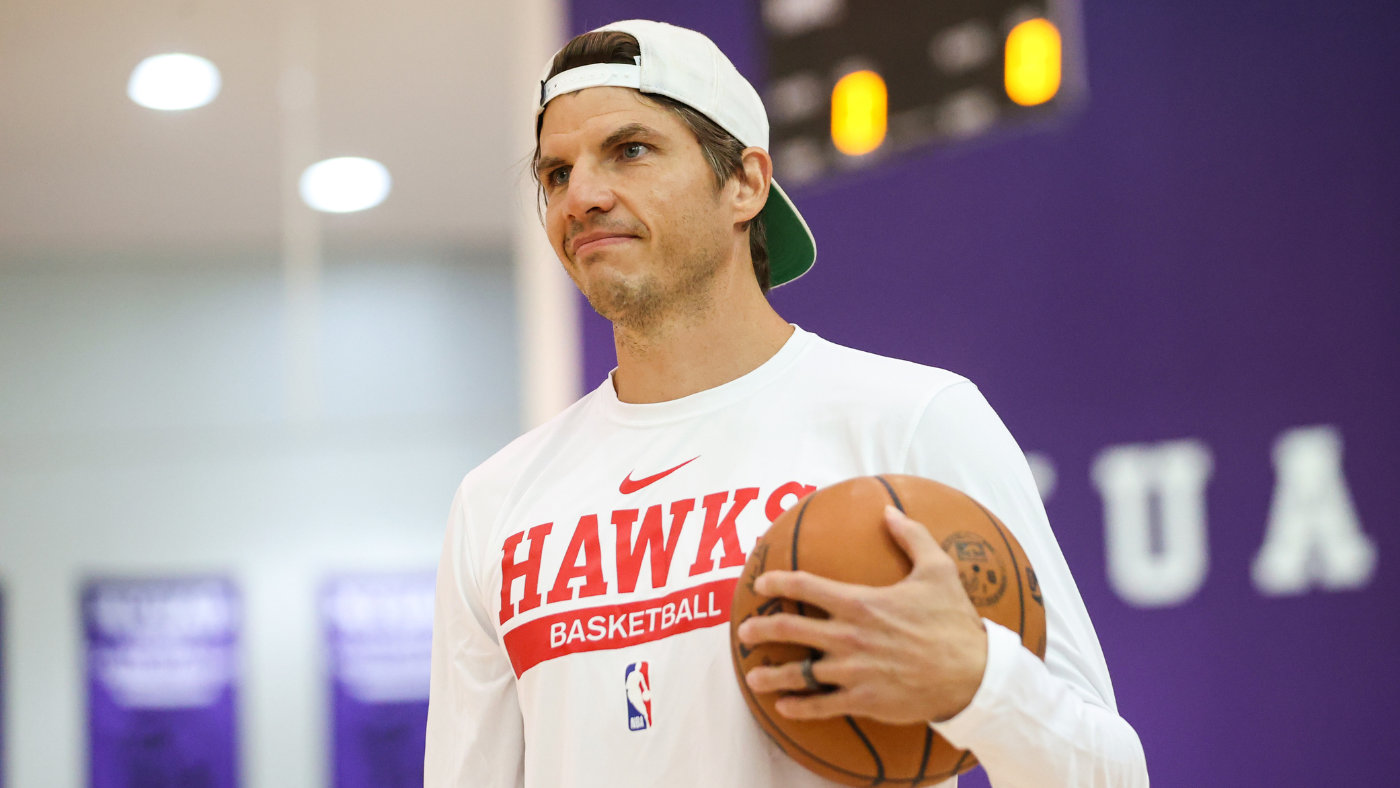 The Atlanta Hawks are finalizing a deal to make Kyle Korver an assistant general manager, per ESPN. Korver, who played in Atlanta for four seasons, earning his only All-Star selection with the team, was previously the franchise's director of player affairs and development prior to this promotion. 
This move is just the latest in what has been a reshuffling in the front office for the organization over recent weeks. In late December it was announced that Travis Schlenk, who was the team's president of basketball operations, would be moving to an advisory role. The Hawks then followed that up by promoting general manager Landry Fields to Schlenk's old post. 
In a statement, Schlenk said of his decision to step down as president that the "timing feels right for me to take a step back, reflect and prioritize my family." However, while Schlenk's statement made it seem like it was his decision to step down and focus on his family more, recent reporting from The Athletic paints a different picture. 
Shams Charania reported that Nick Ressler, who is the son of Hawks owner Tony Ressler, has become increasingly involved in the decision-making process for the organization. So much so that it played a "pivotal part in the power dynamics" within the front office, and ultimately led to Schlenk's "exile." Charania reports that members within the Hawks front office felt "undermined" by Nick Ressler, specifically as it relates to franchise star Trae Young.
Then there's this interesting tidbit of information:
"Despite the Hawks announcing that Schlenk would still play a complementary part in their decision-making process after spending the past five-plus seasons heading their front office, league sources say he is no longer part of Atlanta's operation in any way and is free to leave for another organization."
From the sounds of that, it seems as though there could've been some turmoil that led to Schlenk's reshuffle within the organization. Charania also reported that in regards to the Hawks trade that landed them Dejounte Murray in the offseason, Schlenk had reservations about doing the deal because of how much it would cost for the team to get him. The Hawks gave up three future first-round picks and a future first-round pick swap in addition to Danilo Gallinari to nab the All-Star guard. Though Schlenk was hesitant on giving up that much, Nick Ressler was reportedly a driving force behind that trade.
Please check the opt-in box to acknowledge that you would like to subscribe.
Thanks for signing up!

Keep an eye on your inbox.

Sorry!

There was an error processing your subscription.

The reported front office turmoil isn't the only issue that has plagued the Hawks this season, either. From head coach Nate McMillian reportedly kicking around the idea of resigning, to the reports of there being a rift between McMillan and Young, there's been a lot of noise surrounding Atlanta. And that's before you even get to the disappointing 19-22 start to the season
Despite all this, though, the Hawks still have tons of talent to turn this season around to the point where all this drama is just a faint memory. Though the departure of Schlenk as team president was a surprising move, the Hawks now have its new front office in place ahead of the trade deadline. The Hawks have been shopping John Collins for the past couple seasons, and while Fields is the one making the decisions now, moving him is still something that could happen as Atlanta tries to find a way to improve this roster and make a second-half push for the playoffs.
Best NFL Jersey Shop – #Hawks #Kyle #Korver #assistant #general #manager #reshuffling #front #office #report
Publish Date:2023-01-14 01:42:38