The 2023 NFL Draft begins Thursday night in Kansas City, but it will take years to determine which teams hit on their picks and which missed. 
Former Jets general manager Mike Tannenbaum once said that it takes three years to truly evaluate a draft. In that context — and in light of the Commanders declining the fifth-year option of 2020 No. 2 overall pick Chase Young — it's a perfect time to revisit the 2020 first round.
Yardbarker's Michael Gallagher (picks 1-16) and Eric Smithling (picks 17-32) break down the first round.
1. QB Joe Burrow, Cincinnati Bengals

After leading the Bengals to a Super Bowl in Year 2, the sky is the limit for Burrow. He's everything a team expects from a No. 1 overall pick.
HUGE HIT
2. DE Chase Young, Washington Commanders

Despite a promising rookie season, Washington's decision to decline Young's fifth-year option on Wednesday signals the front office isn't ready to commit long-term. He's missed 22 games over the last two seasons. 2023 is the definition of a prove-it year for him.
JURY OUT
3. CB Jeff Okudah, Detroit Lions

Three years into his career and Okudah has yet to play a full season. With just two interceptions and 10 passes defensed in three seasons, the Lions cut bait and traded him to the Atlanta Falcons for a fifth-round pick. 
BIG MISS
4. T Andrew Thomas, New York Giants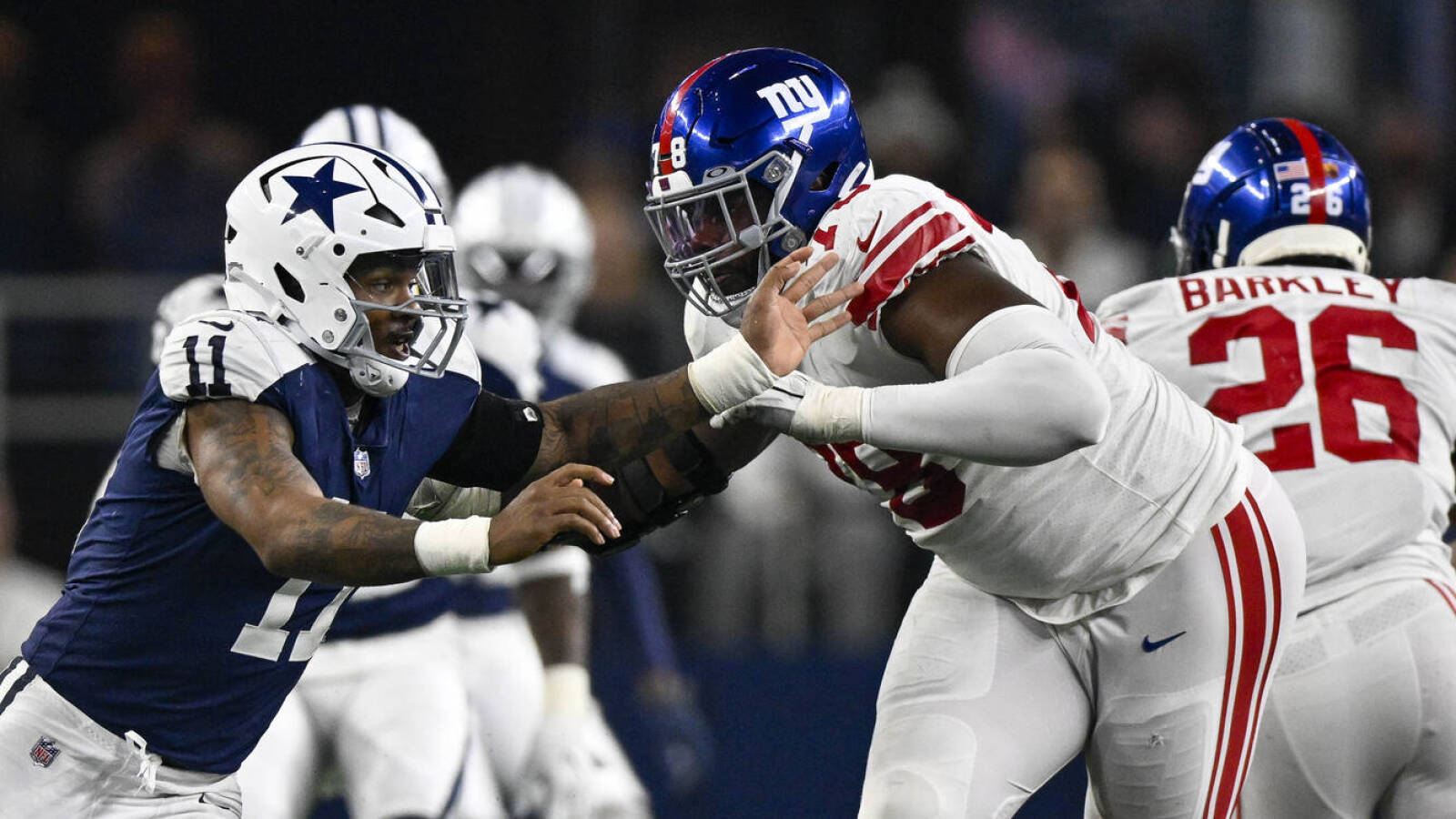 New York Giants offensive tackle Andrew Thomas has the unenviable task of protecting his QB from Dallas Cowboys linebacker Micah Parsons twice a season.
Jerome Miron-USA TODAY Sports
Thomas has been one of New York's better first-round picks of the last decade. He was a second-team All-Pro in 2022, and he's started 44 of 50 games since his rookie year. 
HIT
5. QB Tua Tagovailoa, Miami Dolphins

He's 21-13 as Miami's starting quarterback and was having a Pro Bowl-caliber season in 2022 before a series of head injuries sidelined him. If he can stay healthy, he's a top-10 QB. If not, the Dolphins may want to start planning for his replacement. 
JURY OUT
6. QB Justin Herbert, Los Angeles Chargers
With three straight seasons with 25 or more touchdowns and 4,300 passing yards or more, Herbert is on pace for a Hall of Fame career. As long as Herbert is under center, the Chargers should always be a playoff team. 
HIT
7. DT Derrick Brown, Carolina Panthers

While the numbers are fine (97 pressures, 66 hurries and 25 QB hits), Brown's six sacks leave much to be desired. If you're taking a defensive lineman in the top 10, he'd better be a game-wrecker, which Brown is not. 
MISS
8. LB Isaiah Simmons, Arizona Cardinals

After a so-so rookie year, Simmons came into his own in 2021 (105 tackles, four tackles for loss, seven passes defensed). He followed it up with a solid season in 2022, but the Cardinals are likely looking for him to turn a corner in 2023 and emerge as a star. 
JURY OUT
9. CB C.J. Henderson, Jacksonville Jaguars

Henderson didn't even last two full seasons in Jacksonville before the Jaguars shipped him to Carolina. Thirty-six tackles and one interception is all Jacksonville has to show for a wasted ninth overall pick. 
BIG MISS
10. T Jedrick Wills Jr., Cleveland Browns

Wills Jr. has started 13 or more games each of the last three seasons, but he's progressively allowed more sacks and pressures each season. He's only 23, so there's still time for him to turn into the Pro Bowl tackle Cleveland was hoping for. 
BIG MISS
11. T Mekhi Becton, New York Jets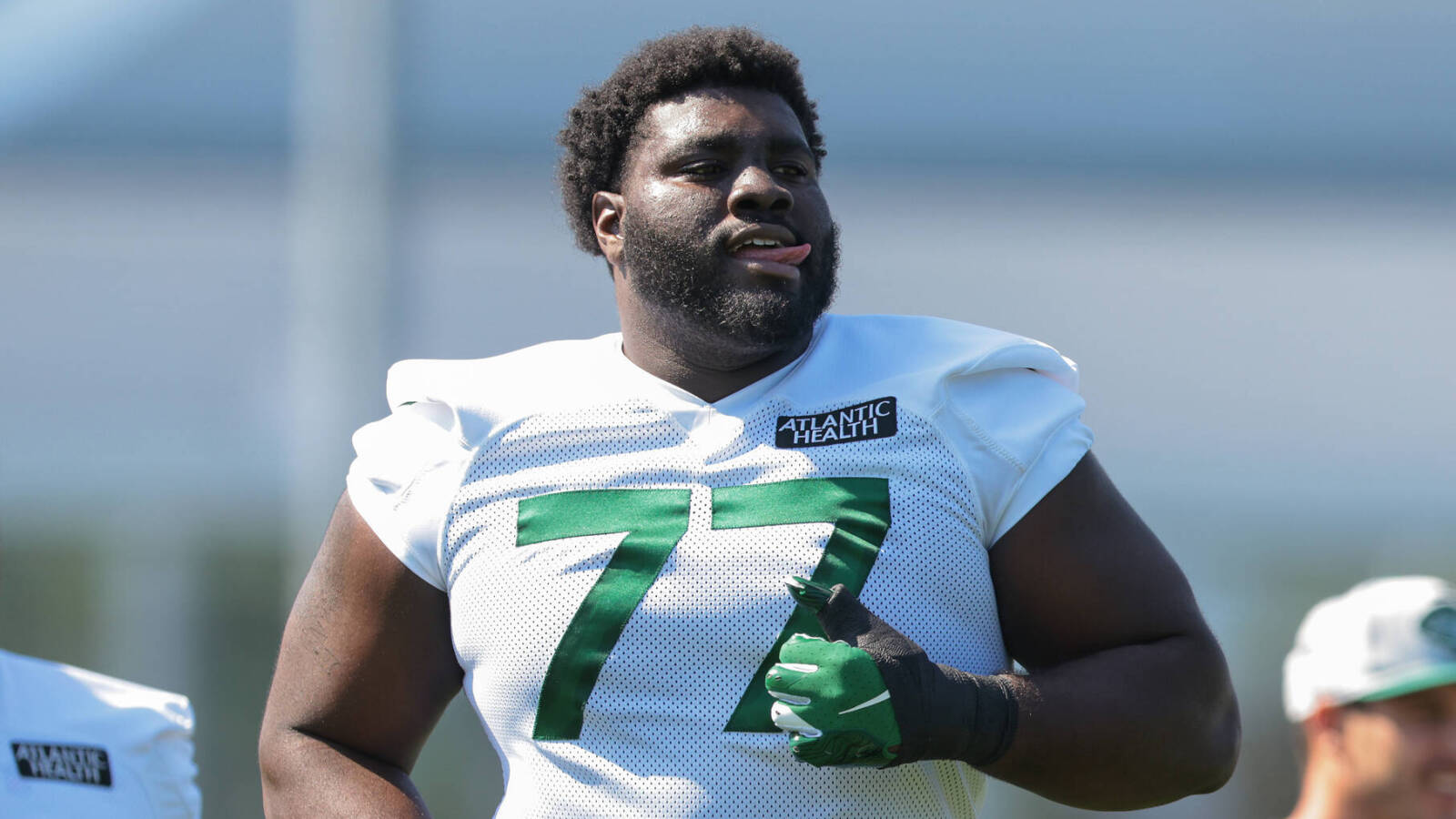 New York Jets offensive tackle Mekhi Becton simply cannot stay healthy.
Vincent Carchietta-USA TODAY Sports
Injuries have derailed him the last two seasons as he's missed 33 combined games. He allowed seven sacks during his rookie season, and with New York likely using the No. 15 pick in the 2023 draft on another tackle, Becton is dangerously close to being out of a job and labeled a bust. 
MISS
12. WR Henry Ruggs III, Las Vegas Raiders

The Raiders have historically made bad decisions in the first round, and drafting Ruggs is right up at the top. He never topped 30 receptions or 500 yards in any of his two seasons, and his career ended after he was accused of killing a woman in an alleged drunken car crash in 2021 — an incident he's facing felony DUI charges for. 
BIG MISS
13. T Tristan Wirfs, Tampa Bay Buccaneers
A two-time Pro Bowler, a first-team All-Pro in 2021, a second-team All-Pro in 2022 and a Super Bowl champion — it's safe to say Wirfs is having the career most offensive linemen dream of. He's unquestionably one of the better picks of the 2020 draft. 
BIG HIT
14. DT Javon Kinlaw, San Francisco 49ers

Kinlaw flashed potential during his rookie year, but he's yet another player hampered by injuries. (He's missed 24 games combined over the past two seasons.) The 49ers signed Javon Hargrave during free agency, so the pressure is on Kinlaw to find a way to make an impact with such fierce competition on San Francisco's defensive line. 
MISS
15. WR Jerry Jeudy, Denver Broncos
Just 28 yards short of his first 1,000-yard season, Jeudy is widely considered one of the better young receivers in the NFL. If he's not traded during the draft, he could make his first Pro Bowl and top 1,000 yards for the first time in his career. 
JURY OUT
16. CB A.J. Terrell, Atlanta Falcons

Terrell has been one of the more underrated defensive backs in the NFL since his rookie year. He's one of the top cover corners in the NFL, allowing a completion percentage of 57 percent or less the past two seasons with 28 career pass breakups. 
HIT
17. WR CeeDee Lamb, Dallas Cowboys
Lamb's been everything the Cowboys could have wanted with 260 receptions for 3,396 yards and 20 touchdowns during his first three seasons. Among wide receivers in the class of 2020, only Justin Jefferson (more on him later) has more receptions, yards and touchdowns than Lamb. 
HIT
18. OL Austin Jackson, Miami Dolphins
Jackson began his career starting at left tackle, played predominantly at left guard in 2021 and transitioned to right tackle in 2022 before an injury forced him to miss 15 games. He hasn't found a perfect spot along the line and is running out of time to find his match. 
MISS
19. CB Damon Arnette, Las Vegas Raiders
Arnette was the Raiders' second pick in the first round, and like Ruggs, is already off the team. In two seasons in Las Vegas, Arnette was targeted 40 times in coverage and allowed receptions on 77.5 perfect of those attempts for 174 yards and a touchdown while being called for five penalties and never recording an interception. 
BIG MISS

20. DE K'Lavon Chaisson, Jacksonville Jaguars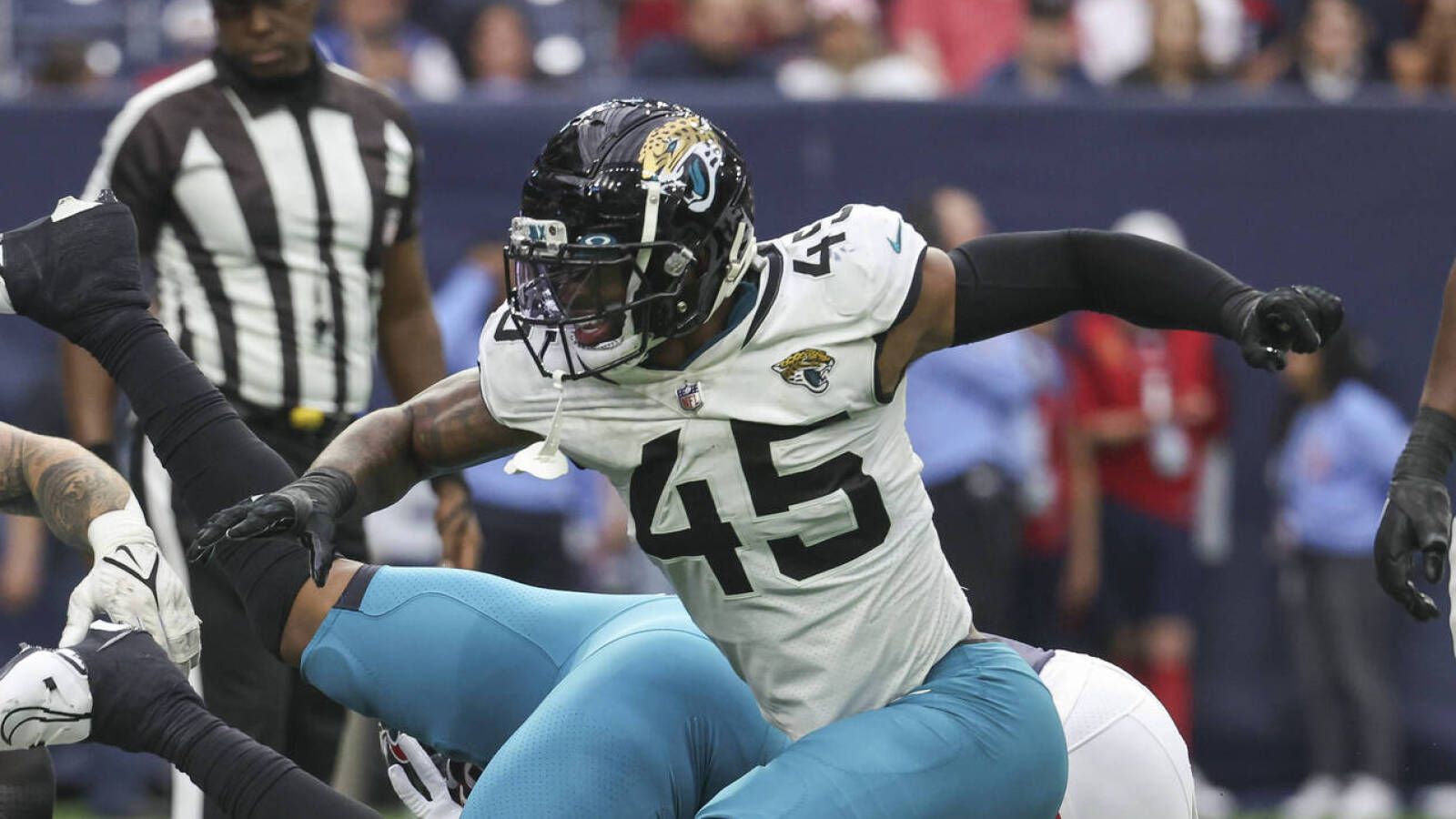 Jacksonville Jaguars linebacker K'Lavon Chaisson has not lived up to the hype.
Troy Taormina-USA TODAY Sports
One of the picks acquired in the Jalen Ramsey trade to the Rams, Chaisson hasn't had nearly the kind of impact Jacksonville was expecting. He has only 60 tackles and three sacks in three seasons and was almost as likely to be seen on special teams as on defense a season ago. 
MISS
21. WR Jalen Reagor, Philadelphia Eagles
Reagor was a non-factor in Philly for two seasons, tallying 64 receptions, 695 yards and three touchdowns before being traded to the Vikings ahead of the 2022 campaign. This was an unfortunate gaffe made even worse considering who was drafted immediately afterward. 
BIG MISS
22. WR Justin Jefferson, Minnesota Vikings
After being part of LSU's incredible 2019 offense alongside 2020 first overall pick Burrow, there hasn't been a better receiver in football. He made the Pro Bowl in each of his first three seasons and has more receiving yards since being drafted (4,825) than any other receiver during that span. 
HUGE HIT

23. LB Kenneth Murray, Los Angeles Chargers
Murray's production has dipped after a promising rookie season in which he played in 93 percent of the Chargers' defensive snaps that year and had 107 tackles. That's the same number of tackles he's had over the past two seasons combined, when he has played no more than 69 percent of the team's defensive downs. 
MISS
24. OL Cesar Ruiz, New Orleans Saints
Ruiz has played the majority of his snaps at right guard to mixed results. He's a better pass-blocker than run-blocker, which he'll need to improve at if the team wants to take advantage of its Jamaal Williams signing earlier this offseason. 
JURY OUT
25. WR Brandon Aiyuk, San Francisco 49ers
Aiyuk is coming off his first 1,000-yard season and being in Kyle Shanahan's doghouse, with his head coach telling him in 2021 he believed Aiyuk was "never really coached" the right way in school. After posting career-highs in yards, receptions and touchdowns in 2022, the pair's 2021 issues appear to be far in the rearview. 
HIT
26. QB Jordan Love, Green Bay Packers
Love hasn't had much to do on the field during his first three seasons. But it's hard to consider this to be a good pick when all it did was alienate the best QB in franchise history. 
JURY OUT 
27. LB Jordyn Brooks, Seattle Seahawks
Brooks has been a crucial cog to the Seahawks defense the past two seasons, leading the team in tackles both years and recording the second-most tackles in the NFL during that span. It isn't all good news for Brooks, however, as Pro Football Focus graded him as the fourth-worst linebacker in coverage in 2022. He's expected to miss the majority of the 2023 season due to an ACL tear he suffered in Week 17.
HIT

28. LB Patrick Queen, Baltimore Ravens
Things began to click for Queen in Year 3 as he set a career high in sacks at eight. But a major concern for Queen has been his subpar tackling; after ranking fourth in missed tackle percentage in 2021 (17.5 percent), he ranked 10th last year at 13.5 percent. 
MISS

29. T Isaiah Wilson, Tennessee Titans
A huge bust, Wilson got off on the wrong foot in Tennessee and was never able to get back on track. He was arrested and charged with a DUI in September 2020, suspended for a violation of team rules in December of that year and then traded along with a seventh-round pick (247th overall) to the Dolphins — who subsequently waived him — for a seventh-round pick (232nd overall). 
BIG MISS
30. CB Noah Igbinoghene, Miami Dolphins
Despite making positive strides last season, Igbinoghene isn't expected to have his fifth-year option picked up by Miami. The organization traded for star corner Jalen Ramsey this offseason and the emergence of 2022 undrafted CB Kader Kohou — who played 88 percent of the team's defensive snaps compared to Igbinoghene's 39 percent — means the Dolphins likely wish they could have this pick back. 
MISS

31. CB Jeff Gladney, Minnesota Vikings

After playing 89 percent of the Vikings' defensive snaps his rookie year, Minnesota cut Gladney when a Dallas grand jury indicted him on two felony assault charges. He was found not guilty on both counts, but in May 2022, he was involved in a fatal car crash at the age of 25. 
BIG MISS
32. RB Clyde Edwards-Helaire, Kansas City Chiefs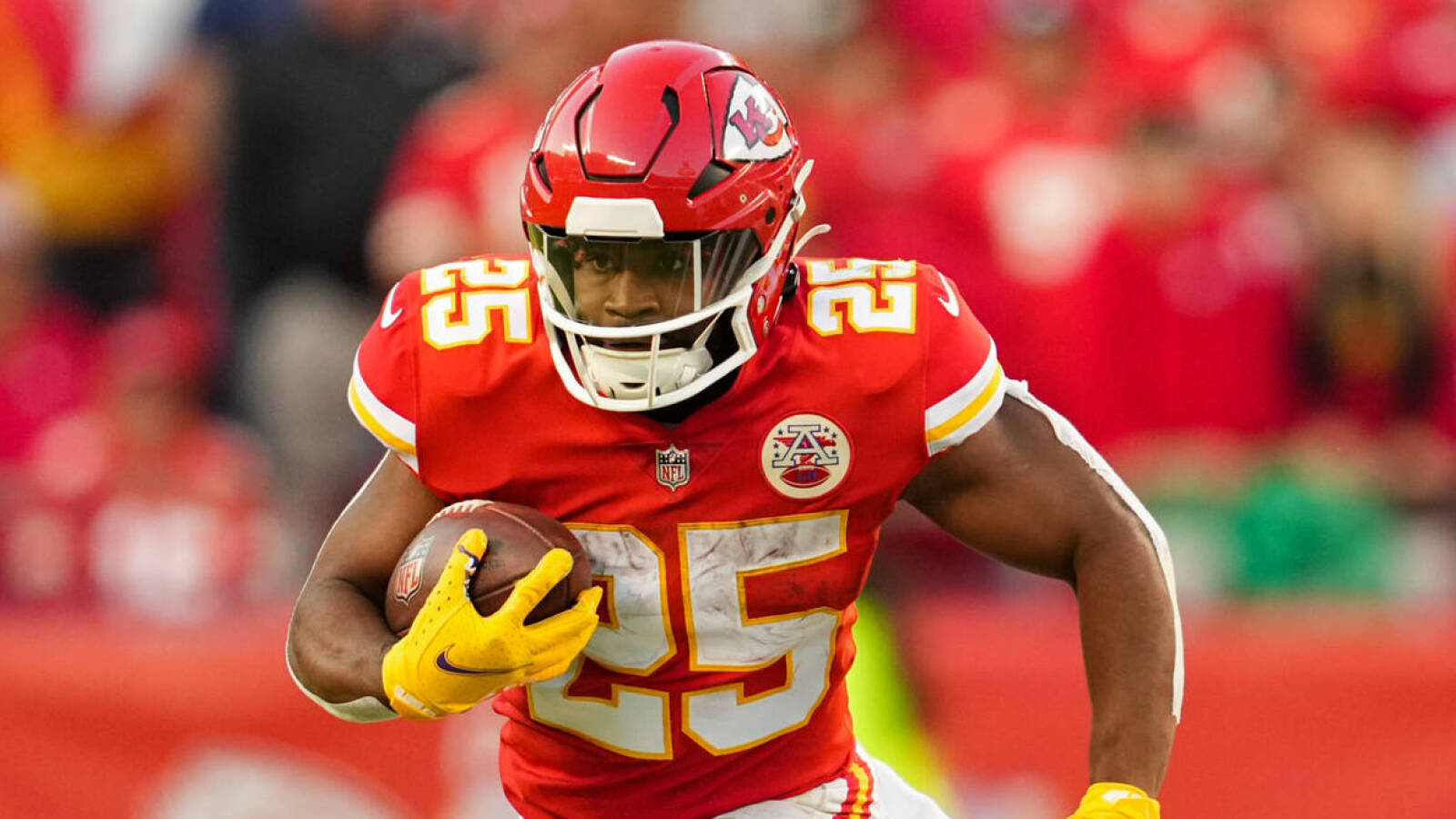 Kansas City Chiefs running back Clyde Edwards-Helaire is a good argument against drafting RBs in the first round.
Jay Biggerstaff-USA TODAY Sports
For those who adamantly believe in not drafting a running back in the first round, Edwards-Helaire might be Exhibit A. He was selected before Cam Akers, J.K. Dobbins, D'Andre Swift and Jonathan Taylor, suffered a high-ankle sprain injury last season and appears to have been supplanted on the team's depth chart by 2022 seventh-round pick Isiah Pacheco. 
MISS
Best NFL Jersey Shop – #Hits #misses #Revisiting #NFL #Draft
Publish Date:2023-04-27 09:11:52