Making the transition from college football to the pros can be a massive challenge for even the best prospects.
Some of the biggest powerhouse programs at the college level can help their players prepare for that huge leap in many different ways, from the ever-present national spotlight, to running a state-of-the-art program with top-level resources and high expectations.
That's been the case for linebacker DeMarvion Overshown and defensive lineman Keondre Coburn, two of the top prospects coming out of the University of Texas in the 2023 NFL Draft class.
"Being at Texas, it's almost like that anyway," Overshown says of making the transition from a college experience to being a full-time professional at the NFL level. "You're the professional team of Austin, basically. There's already a lot of weight on your shoulders, and there are people watching you like you're a professional athlete. And being at Texas, they treat you as such. There's a certain routine you've gotta be on, they've got the fancy facilities and all that stuff."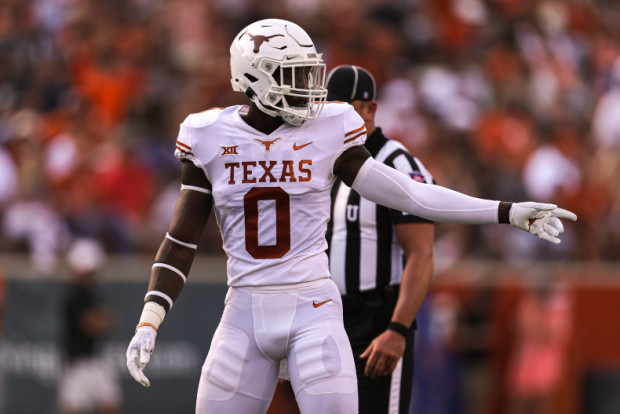 "So, I feel like Texas has not just prepared me, but over-prepared me for for this next stage," Overshown continues. "Yes, it's bigger, and involves more business moves and stuff like that, but I play football. I love football, and Texas has prepared me for this next level."
The Longhorns have some famous fans, and even that helped these players get ready for the attention they'll get in the NFL.
"We've had Matthew McConaughey, we've had all of them standing right beside us," Overshown says of the big spotlight that comes with playing for the Longhorns. "So, like I said, I feel like Texas has an advantage over most schools because we really do end up well-prepared when we graduate."
Overshown could have been a fairly early pick in last year's draft, but he had multiple reasons for returning for the 2022 campaign.
"It all started with going 5-7," Overshown says of the Longhorns' disappointing 2021 season. "Being a senior, I didn't wanna go out like that. And when I got to Texas, I wanted to leave it better than when I got here. I knew I left a lot of meat on the bone, as far as showing my versatility on the field, showing that I can play linebacker. Gaining weight, playing special teams, doing all those things. Showing that I was a guy that can come in and help your team win now."
In continuing that top-level preparation, Overshown and Coburn spent their offseason training at the elite facilities at Exos in Phoenix, keeping that high standard in place as they get ready to make the NFL jump.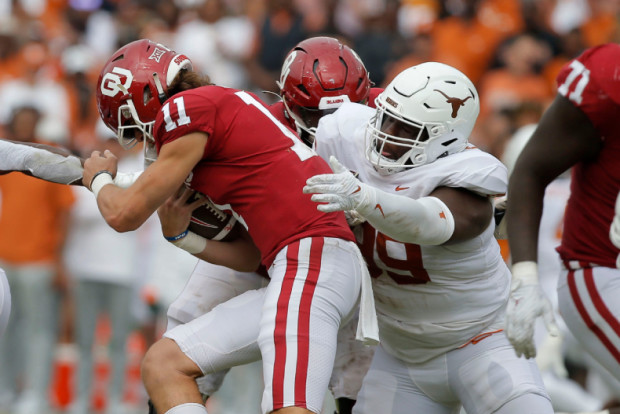 "It taught me a lot of things," Coburn says of his experience at Texas. "It's a prestigious university, both education-wise and football-wise. You have to take everything seriously, because everything at school was just as hard as football. A great university, so much history from the past, great players coming through, so I feel like that helped me a lot."
Coburn says his experience in the Longhorns program even prepared him to be able to roll with some of the more challenging things that players can encounter at the next level.
"A lot of coaches who were brought into this university know something about the NFL," Coburn says. "I also went through two coaching changes, multiple defensive coordinators, multiple position coaches. So, that taught me how it works at the NFL level when things don't work out. You've gotta be able to adjust and take coaching from someone else, and be able to understand their coaching style."
Both experienced, versatile prospects with tons of potential, these now-former Longhorns are ready to make an instant impact for whichever teams call their names on draft weekend.
Best NFL Jersey Shop – #Texas #Prepared #DeMarvion #Overshown #Keondre #Coburn #NFL
Publish Date:2023-04-27 02:43:08