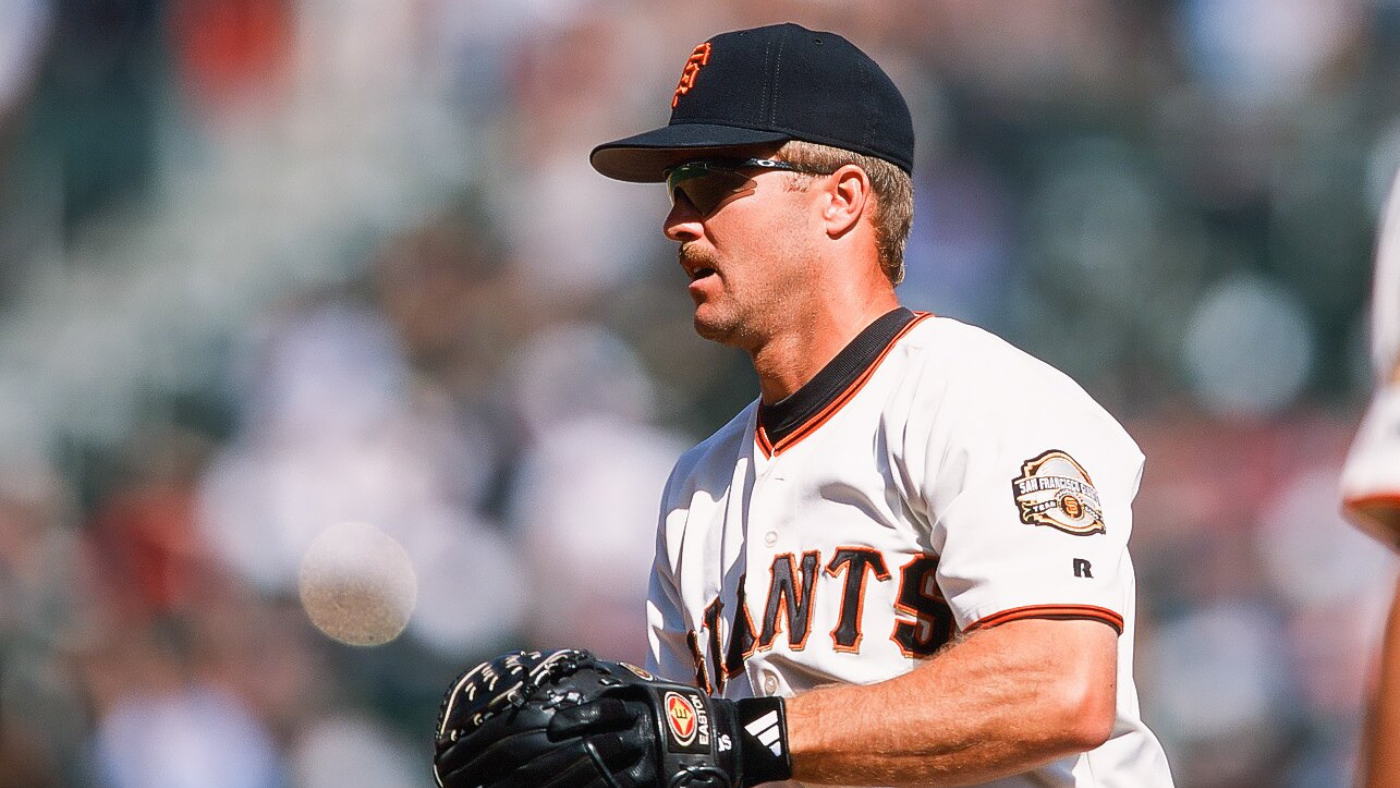 Five-time All-Star and 2000 National League MVP Jeff Kent is on the Hall of Fame ballot for the 10th time this year. As such, it is his last ride on the BBWAA ballot and there isn't really much drama. He's not going to get 75 percent of the vote and he'll fall off the ballot without getting his name enshrined.
It is entirely possible he'll make the Hall down the road via a committee election, though, as Fred McGriff did this year. Should he make it? Should he have gotten more love on BBWAA ballots? To this point, his highest vote percentage came last year at 32.7 and he's likely to top that while still getting less than half the vote. Let's take a look. 
Kent's case is an offensive one. No, not like he's screaming at strangers on the subway, but instead it's his bat. In parts of 17 seasons, he slashed .290/.356/.500, which was good for a 123 OPS+. He racked up 2,461 hits, 560 doubles, 377 home runs, 1,518 RBI and 1,320 runs.
Among primary second basemen who appeared in at least 700 games, Kent and inner-circle great Rogers Hornsby are the only ones who slugged .500 or better. Among primary second basemen, Kent ranks 12th in runs and 13th in hits, but it's the power that was his calling card, especially relative to others at his position. He's fifth in doubles behind Craig Biggio, Nap Lajoie, Charlie Gehringer and Robinson Canó. Only Lajoie and Hornsby had more RBI and Kent is within 100 of both. 
And, of course, among primary second baseman, Kent is the all-time leader in home runs at 377. Canó is second at 335, Hornsby had 301 and then it's Biggio at 291 and Ryne Sandberg at 282. No one else is within 100 of Kent. 
There's a strong pull toward "Hall of Famer" there for me. The home run is the single best thing a hitter can do in any given plate appearance and Kent had more than anyone else who ever played his position by a pretty decent margin. It seems like there should be bonus points for that, right? 
We could have some more fun with the power numbers to illustrate how consistent he was with them for a decade or so, too. 
If I search for players with at least 20 homers and 80 RBIs in a season among those who spent at least half their time at second, Kent did so 10 times. Canó, Hornsby and Joe Gordon did it seven times. Dan Uggla did it six. No one else did it more than five. 
How about 25 homers and 100 RBI among second sackers? Kent did it six times with Canó and Hornsby second at four. Gordon and Chase Utley did it three times and no one else had more than two such seasons. Hell, only Sandberg, Alfonso Soriano, Bret Boone and Bobby Doerr did it twice. That's it. Only nine second basemen had multiple 25-HR, 100-RBI seasons and Kent did it six times. 
It is truly a dominant dossier for his specific skill set.
Kent, generally considered a poor defender due to a lack of range at second base, seems to be hurt by a new-school voting perspective that cares more about the glove than its predecessors. Further, the time period in which he gathered all those pretty counting stats was a huge offensive era in baseball history. For example, when he hit 31 homers and had 128 RBI in 1998, he was tied for 27th in homers and eighth in RBI. 
This drags him down pretty strongly in WAR and JAWS measurements.  
Kent sits 19th in WAR among second basemen, well below the average current Hall of Famer and in the ballpark of Ian Kinsler, Dustin Pedroia and Tony Phillips. In JAWS, he's 21st and actually trails Pedrioa and Kinsler. He's not too far ahead of Ben Zobrist. All very good players, to be clear, but this isn't the company a surefire Hall of Famer would be keeping.
Kent should have much better fortune with an Era Committee, though. Those committees are much smaller voting bodies and discuss the players together before voting. The panel this year was initially comprised of three media members, six executives and seven Hall of Fame players (Chipper Jones had to drop out at the last minute and was replaced with an executive, but we all get the point). This type of smaller group very obviously seems far less inclined to dig into the minutiae of WAR and JAWS rankings and much more likely to look at the counting stats. It's also possible Kent would get an advocate or two in the room, possibly former teammates vouching for how much of a pro he was or just how impressive a hitter he was in person. That can sway a room.
In glancing back at the players close to Kent in second base WAR, we'll also find names like Billy Herman, Joe Gordon, Bid McPhee, and Bobby Doerr while he's pretty decently ahead of Nellie Fox, Johnny Evers, Tony Lazzeri, Red Schoendienst and Bill Mazeroski. All of those players are Hall of Famers and none of them made it via the BBWAA vote. Instead, they waited for committee selections. Can Kent follow in their footsteps? 
The Contemporary Baseball Era committee met this past winter meetings to discuss the player portion of that ballot. It looks like that same committee will meet again in December 2025 for induction with the 2026 Hall of Fame class. Kent will surely be on that ballot and there's a decent chance he'll make it. If not that vote, my hunch is he makes it via committee at some point. 
Jeff Kent isn't a Hall of Famer just yet, but falling off the BBWAA ballot might actually be what is best for his chances. Just based on the power alone from a second baseman, I believe there should be room for him. 
Best NFL Jersey Shop – #Jeff #Kents #ride #big #home #run #numbers #final #Hall #Fame #jump
Publish Date:2023-01-14 22:16:32