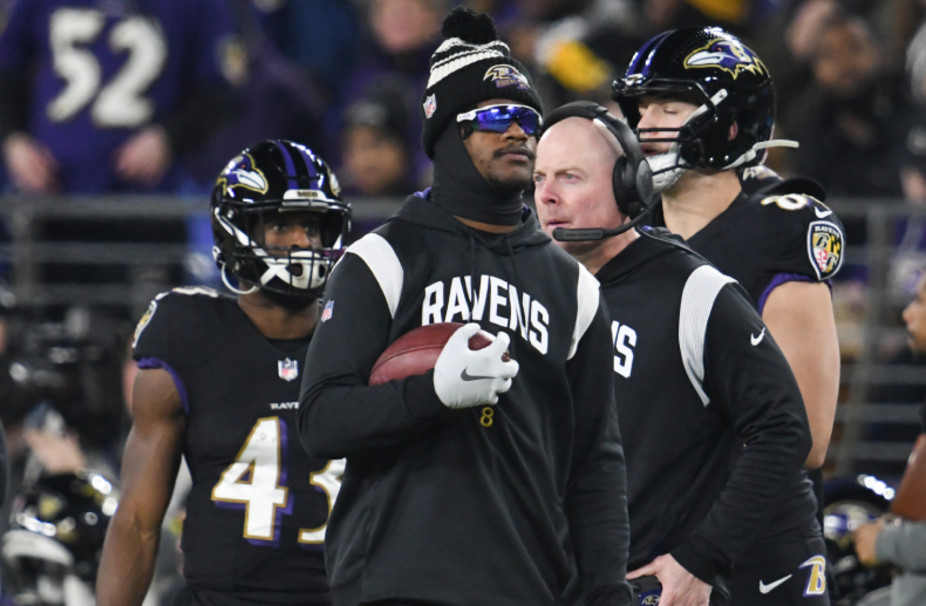 NFL fans were generally surprised last week when news that the Baltimore Ravens had placed the non-exclusive franchise tag on Lamar Jackson, allowing other teams to negotiate with the star quarterback, was met with widespread reports that several franchises weren't interested in pursuing the signal-caller.
The latest reporting from Jeremy Fowler might come as even more of a shock.
During an appearance on the Keyshawn, J-Will and Max show, Fowler said that a new offer from another team for Jackson might never materialize.
Video: "I talked to multiple teams who predict that no team will make an offer, as crazy as it sounds." pic.twitter.com/aS1ww5WKy0

— Dov Kleiman (@NFL_DovKleiman) March 11, 2023
"I don't expect him to sign the tag," Fowler said, via Dov Kleiman on Twitter. "I don't expect teams to make offers here soon. And I've talked to multiple teams who predict that no team will make an offer, as crazy as it sounds."
Fowler went on to explain that, while teams are still enamored with the talent that made Jackson the NFL MVP in 2019, there are some concerns about giving up two first-round draft picks (which would go to the Ravens if they allow Jackson to sign with another team) and paying more than $200 million guaranteed for a player who has missed 11 games due to injury across the past two years.
Plus, if another team makes an offer to Jackson, the Ravens would have five days to respond. Fowler echoed what Ian Rapoport pointed out earlier in the week: no team wants to be in limbo for five days during free agency, waiting on the Ravens to make a decision.
As a result, Fowler believes if another team does try to make a play for Jackson, it might not happen until after the NFL Draft, which will take place April 27-29.
"It behooves no team to make an offer right now where the Ravens would have five days to match and then you're just sitting there waiting in middle March," Fowler said. "There's time here. They could do it after the draft, even."
Another issue is the fact that, even if another team offers Jackson a contract, the Ravens could match it. One report emerged Friday that teams believe Baltimore will match any offer for Jackson, and other front offices don't want to do their negotiating for them.
Ultimately, we will get our first indication on Wednesday, when free agency opens in the NFL and teams are allowed to contact Jackson, how honest the recent leaks have been and what the market for Jackson truly looks like.
Best NFL Jersey Shop – #Lamar #Jackson #Latest #NFL #Insider #Predicts #039No #Team #Offer039
Publish Date:2023-03-12 02:02:20