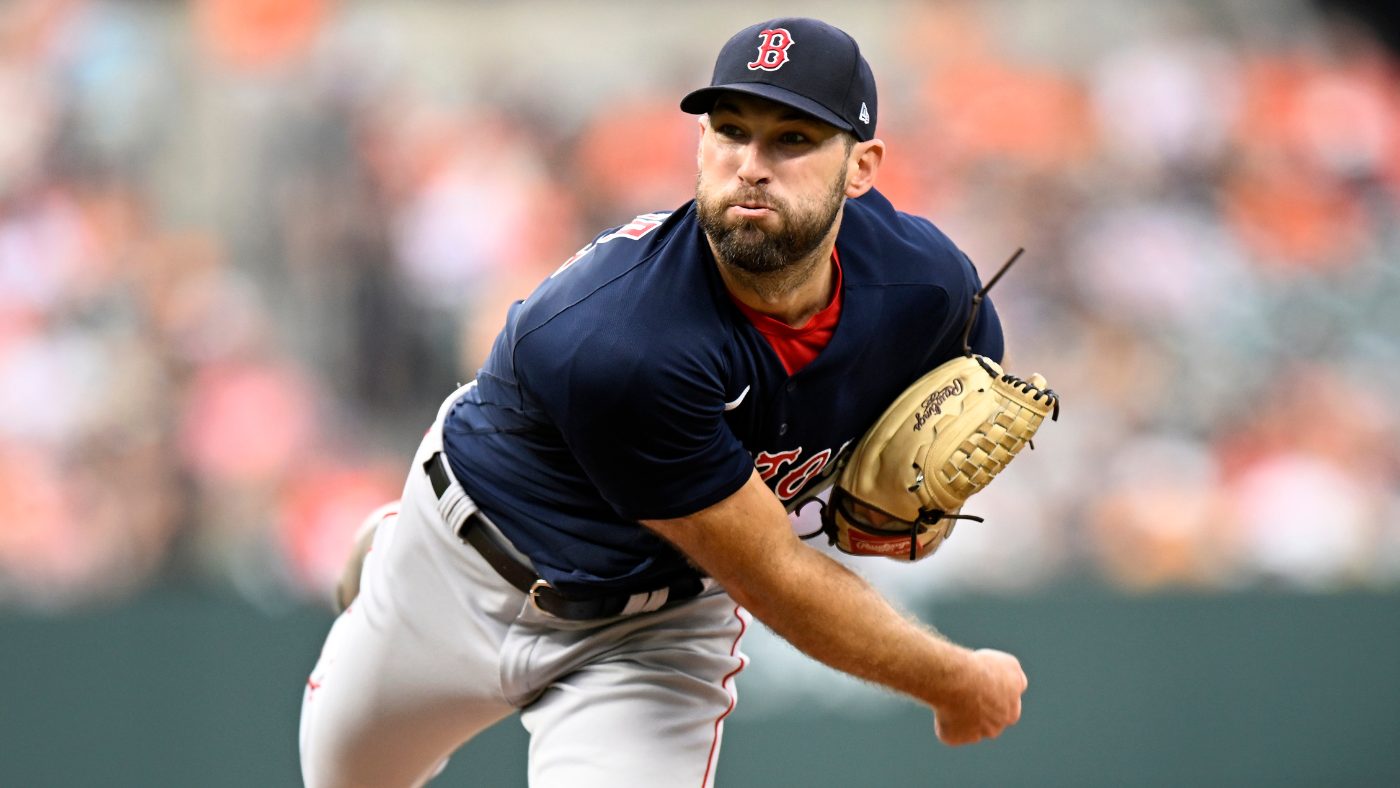 Last week, the Houston Astros hired former Atlanta Braves executive Dana Brown as their new general manager. Brown's appointment completed a lengthy search, one that began shortly after the Astros won the World Series, and served as a good reminder that though the shorelines of spring training are in sight, that doesn't mean all offseason business is complete.
With today being February 1 and all, we here at CBS Sports figured this would be a good time to highlight four dynamics that could play out between now and when pitchers and catchers begin reporting in about two weeks' time.
1. Profar, Wacha top among remaining free agents
Believe it or not, there are still three unsigned players who ranked among CBS Sports' top 50 free agents entering the winter: right-handed starter Michael Wacha and outfielders Jurickson Profar and David Peralta. 
Wacha, who ranked No. 32, is seeking a two-year contract worth $30 million, according to USA Today's Bob Nightengale. That deal would be comparable to the one the Rangers handed to his former teammate Nathan Eovaldi (two years, $34 million with an option year). Wacha had previously been tied to the Orioles and the Twins, but each club has made a recent pitcher acquisition through trade (Cole Irvin and Pablo Lopez, respectively), which would seem to reduce the odds of them splurging to add Wacha at this point in the offseason.
Profar and Peralta, meanwhile, appear to be decent candidates to slot in as some team's left fielder between now and Opening Day. The Athletic reported recently that the Yankees are reluctant to meet Profar's ask, suggesting he might have to find employment elsewhere. The Yankees have shown interest in Peralta, who, it stands to reason, would cost less to sign than Profar likely will.
2. Who's left on the trade block?
At this stage of the offseason, it seems unlikely that the Pirates will abide by star outfielder Bryan Reynolds' trade request. Even so, there's room for other teams to make swaps heading up to the start of camp.
In our estimation, the most obvious candidate to change addresses between now and Opening Day remains Twins outfielder Max Kepler. Minnesota's depth chart is full at this point. Beyond Kepler, the Twins employ star Byron Buxton, youngsters Trevor Larnach and Alex Kirilloff, and offseason additions Joey Gallo and Michael A. Taylor. The Twins could shift Gallo or one of the others to first base, but that would still leave them with more players than available spots. Moving Kepler would also free up additional funds.
Elsewhere, the Red Sox are reportedly interested in obtaining more middle-infield help. That won't necessarily have to come via trade, but it can be easier to find traction at this point in the offseason, when teams are more willing to prune their roster of players no longer in their plans.
3. Arbitration cases to be resolved
You don't have to understand how the arbitration system works in order to know that February is normally full of headlines about arbitration cases being heard or settled. To wit, the Yankees and Gleyber Torres spared themselves the hassle over the weekend by reaching an agreement on a one-year pact.
In total, 33 players were slated for arbitration hearings. Some, like Torres, have since found common ground with their organizations. Might the same prove true for Kyle Tucker, Bo Bichette, Max Fried, and some of the other big names heading for an uncomfortable afternoon in front of an arbitration panel? 
We'll find out soon enough, since parties have until their hearing date — almost always before spring training games start — to resolve matters.
4. Extension season in full swing
We'll wrap up this piece by noting the obvious: it's that time of year when teams pursue extensions with certain players. Unlike with arbitration, there's no official cut-off date for getting these deals done, but most players like to wrap up negotiations ahead of Opening Day so they can focus on the games.
In the last week alone, the Mets locked down reigning National League batting champion Jeff McNeil to a long-term extension; additionally, the Rays have agreed to terms on new pacts with three players: infielder Yandy Diaz, starter Jeffrey Springs, and reliever Pete Fairbanks. If both the most free-spending and the most thrifty organizations are hammering out long-term deals, then you can bet that most of the teams in between those extremes are at least considering them, too.
What team might be the next to strike, and what players could end up being the benefactor? Our own Mike Axisa recently highlighted 10 players he thought could be in line for extensions, including Pete Alonso, Zac Gallen, and Ian Happ. 
Best NFL Jersey Shop – #MLB #offseason #reset #pieces #unfinished #baseball #business #spring #training #approaches
Publish Date:2023-02-01 22:48:40