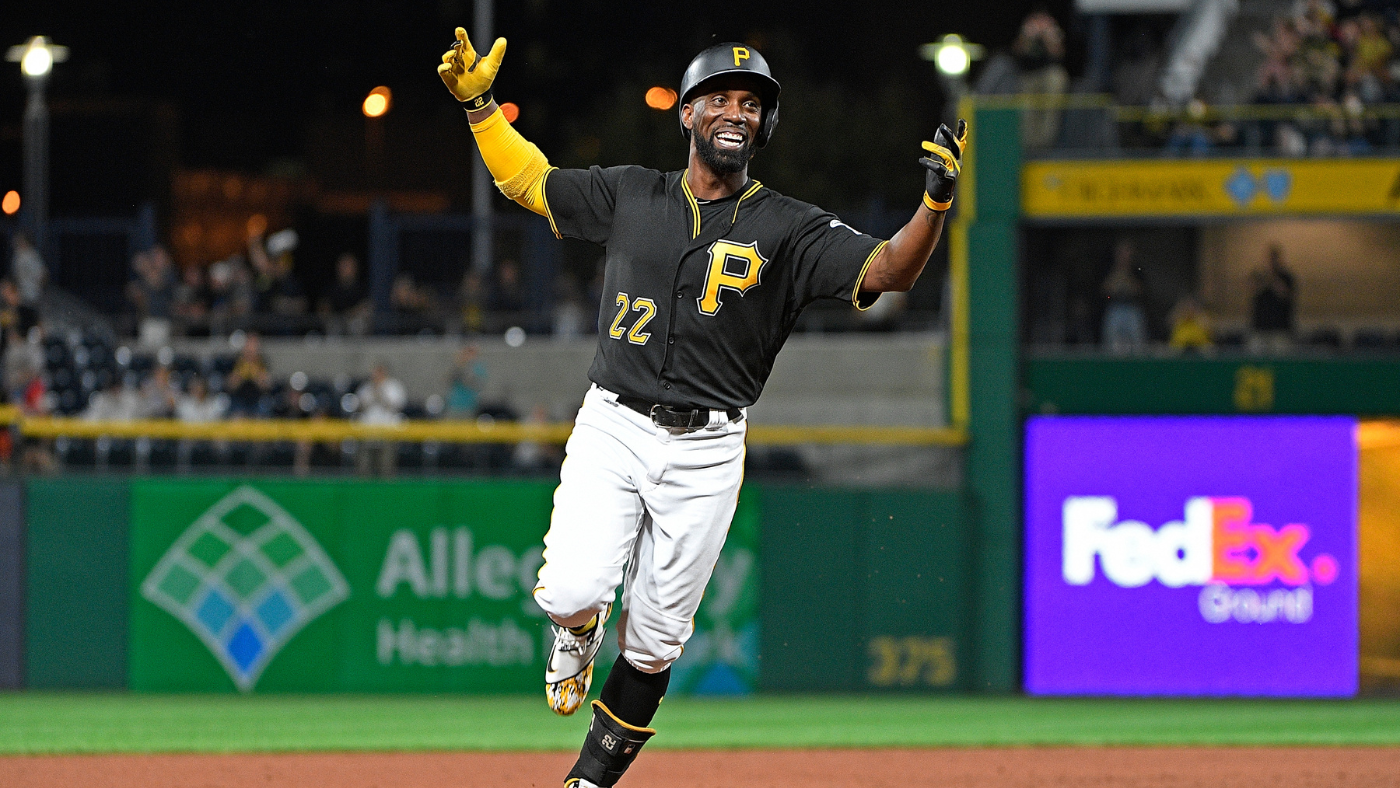 Pitchers and catchers report sooner than you might think, but in the meantime the hot stove season carries on. Speaking of which, below you'll find Friday's supply of MLB rumors. 
Pirates, McCutchen forge reunion
The Pirates and outfielder/franchise legend Andrew McCutchen have agreed to a one-year contract that's pending a physical, Jason Mackey reports. Mackey adds that the deal will be worth $5 million if finalized. 
McCutchen, 36, is coming off a 2022 season with the Brewers in which he slashed .237/.316/.384 with 17 home runs in 134 games as the primary DH. Over the last three seasons, McCutchen has put up an OPS+ of 104 in 335 total games. 
This signing is especially notable because McCutchen spent the first nine seasons of his MLB career with Pittsburgh, who originally drafted him with the 11th-overall pick back in 2005. Over those nine seasons with the Pirates, McCutchen was one of the best players in baseball. He put up a 136 OPS+ as a Pirate with 203 home runs, 292 doubles, and 171 stolen bases. Along the way, he won an NL MVP award, finished in the top five of the MVP balloting on three other occasions, made five All-Star teams, won a Gold Glove, and authored a WAR of 40.4. In related matters, the Pirates enjoyed some of their best seasons in many years, and McCutchen as the beloved star of those teams established himself as a franchise bedrock. 
Pirates owner Bob Nutting has neglected his basic duties as steward of the franchise for years, but this addition will no doubt enliven a fan base with little other cause for it. As Buster Olney notes, McCutchen's Pittsburgh encore could occasion some notable benchmarks along the way: 
Decline-phase McCutchen doesn't move the needle for the Pirates in the NL Central, but on a basic level it's not really about that.
Marlins looking to trade starting pitchers
It's no secret that the Marlins are looking to address their chronically weak offense by trading from their impressive rotation depth. While reigning Cy Young winner Sandy Alcantara is almost certainly off limits, other Miami starters may be on the block. As Jon Heyman reports, Pablo Lopez, Jesus Luzardo, Taylor Rogers, and Edward Cabrera are all viable targets for teams looking to deal for rotation help. The 26-year-ol López in particular is an appealing target, and Heyman notes that the Twins have already had discussions with the Marlins about him. Miami's recent signing of veteran starter Johnny Cueto makes the trade of one of their incumbent rotation pieces even more likely. 
Reds add Weaver to rotation mix
The Reds have signed righty Luke Weaver to a one-year, $2 million contract, reports MLB.com. He will compete for a spot in the back of the rotation behind Hunter Greene, Nick Lodolo, and Graham Ashcraft. Luis Cessa and Justin Dunn are also in the mix. The Reds are Weaver's fourth team in the last six months — he was traded from the Diamondbacks to the Royals in August, claimed on waivers by the Mariners in October, then he became a free agent when he was non-tendered in November — and injuries have limited him to 101 1/3 mostly ineffective innings the last two years. Once a top prospect who was a key piece of the Paul Goldschmidt trade, the 29-year-old Weaver offers the Reds more upside than the typical back-end starter if he can stay healthy.
Twins extend Paddack
The Twins have signed righty Chris Paddack to a three-year contract extension, reports The Athletic. The deal is worth $12.5 million with another $2.5 million in incentives, per the New York Post, and buys out Paddack's final two arbitration years plus one free agent year. The 27-year-old had his second career Tommy John surgery last May and is expected to miss most of 2023. He made five starts with a 4.03 ERA before the injury. Minnesota acquired Paddack from the Padres shortly before Opening Day.
Best NFL Jersey Shop – #MLB #rumors #Andrew #McCutchen #returns #Pirates #Marlins #shopping #starters #Twins #extend #Chris #Paddack
Publish Date:2023-01-14 10:33:08