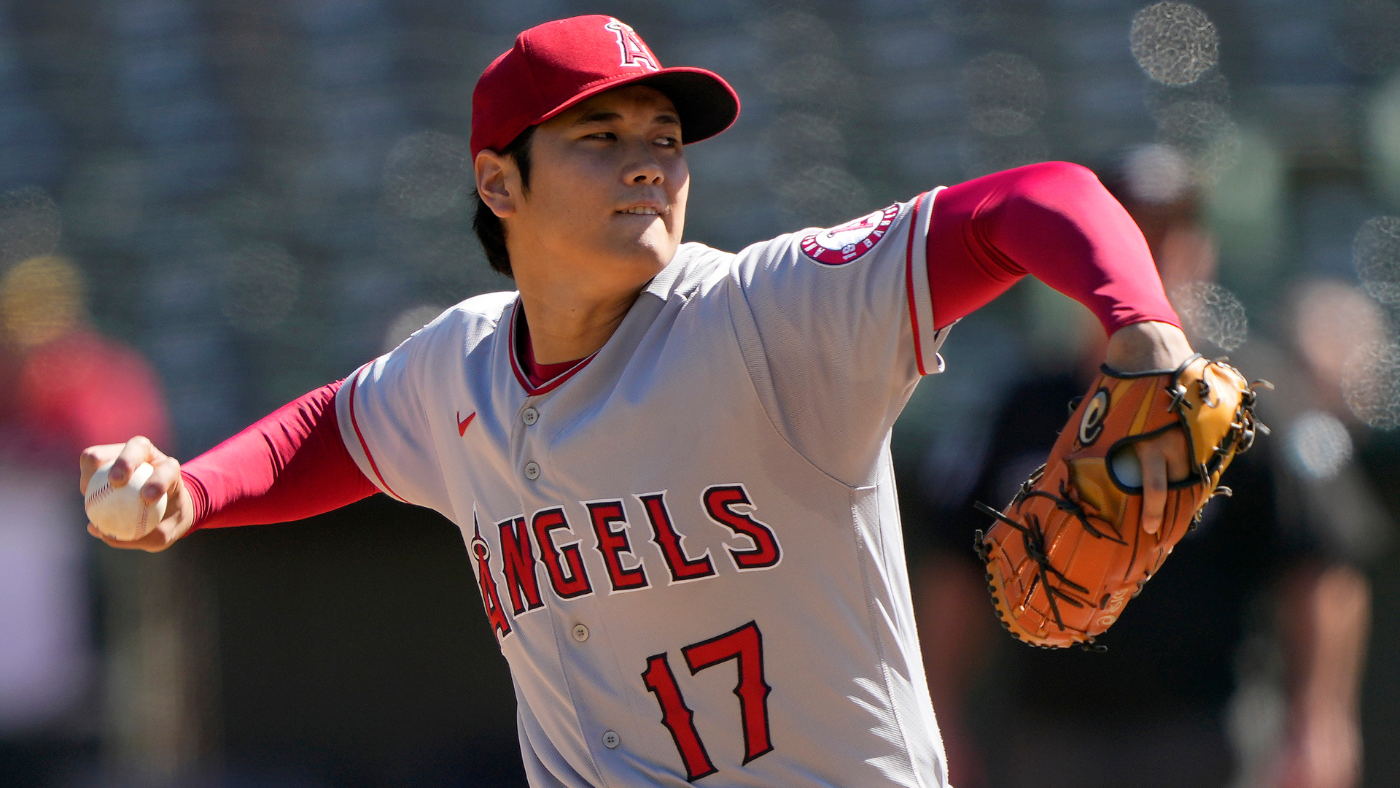 The sports world is just a few days away from the "big game," which would otherwise be known as the Super Bowl. You know what that means here in the baseball pages? Yes, you sure do. Spring training is just about here; less than a week away from the mandatory reporting date for pitchers and catchers, in fact. 
All that remains in the offseason, likely, is supplemental free agent signings, arbitration hearings (or agreements to avoid the hearing) and other housekeeping matters. Oh, and possibly contract extensions for star-level players getting close to free agency. Those are still possible. 
Let's make that our jumping off point for today's rumor/injury roundup. 
Angels owner wants to keep Ohtani
In today's installment of "obvious thing is obvious," Angels owner Arte Moreno said that he would "like to keep" two-way superstar Shohei Ohtani (via nypost.com). 
Why are we talking about it now? Well, Ohtani is set to hit free agency after this season. There hasn't appeared to be much traction on an extension, while Ohtani hasn't made it much of a secret that he wants to play for a winner. If the Angels are to convince Ohtani to stay without hitting free agency, they'll probably need to thread the needle with 2023 contention that looks like it'll continue in the future along with a gargantuan contract offer. 
If not, well, Ohtani-the-trade-candidate will keep Rumor Central afloat for months. 
Ohtani, 28, won the MVP in 2021 and finished second last season. Last year, he hit .273/.356/.519 (145 OPS+) with 30 doubles, six triples, 34 homers, 95 RBI, 90 runs, 11 steals and 3.4 WAR, as a hitter. On the mound, he was 15-9 with a 2.33 ERA (172 ERA+), 1.01 WHIP and 219 strikeouts in 166 innings, good for 6.2 WAR. 
Astros have discussed Tucker extension
The Astros were without a general manager for a decent portion of the offseason following their World Series title, so it's fair to say it's been a weird one. Still, new GM Dana Brown has been on the job for a few weeks now and in a Q&A with Astros.com, he revealed that there have been talks with outfielder Kyle Tucker on a possible contract extension. 
Tucker, 26, made the All-Star team for the first time last season while also winning his first Gold Glove. He hit .257/.330/.478 (128 OPS+) with 28 doubles, 30 homers, 107 RBI, 71 runs, 25 stolen bases and 5.2 WAR. 
Now in his first year of arbitration, Tucker is under Astros' control through the 2025 season. This can be a sweet spot for both teams on an extension. 
Bichette, Jays agree to extension*
Blue Jays shortstop Bo Bichette is also in his first year of arbitration and team-controlled through 2025. No terms are available yet, but reports indicate Bichette has agreed to a three-year deal with the Jays. The reason for the asterisk (*) in the subhead there is that just saying he's agreed to a three-year extension can mislead people. The deal is expected to lock in Bichette's salary for three years, which helps the two sides avoid arbitration, providing cost certainty for both. It does not, however, buy out any free agent years. 
Bichette, 24, hit .290/.333/.469 (127 OPS+) with 43 doubles, 24 homers, 93 RBI, 91 runs, 13 steals and 3.6 WAR last season. He led the AL in hits for the second straight season. 
Ashby enters Brewers camp a bit behind
Lefty Aaron Ashby will be starting spring training a bit behind in his throwing program than others, due to shoulder fatigue, reports MLB.com. He's had shoulder issues in the past, so it's worth taking things slow early in the spring. 
Ashby, 24, is a starter/long reliever who in the past has absorbed a lot of dead innings for the Brewers (they were 8-19 in his appearances last season). In 27 outings (19 starts), he had a 4.44 ERA, 1.43 WHIP and 126 strikeouts last season. 
Best NFL Jersey Shop – #MLB #rumors #Angels #owner #Shohei #Ohtani #Blue #Jays #close #locking #Bichette
Publish Date:2023-02-09 07:21:53