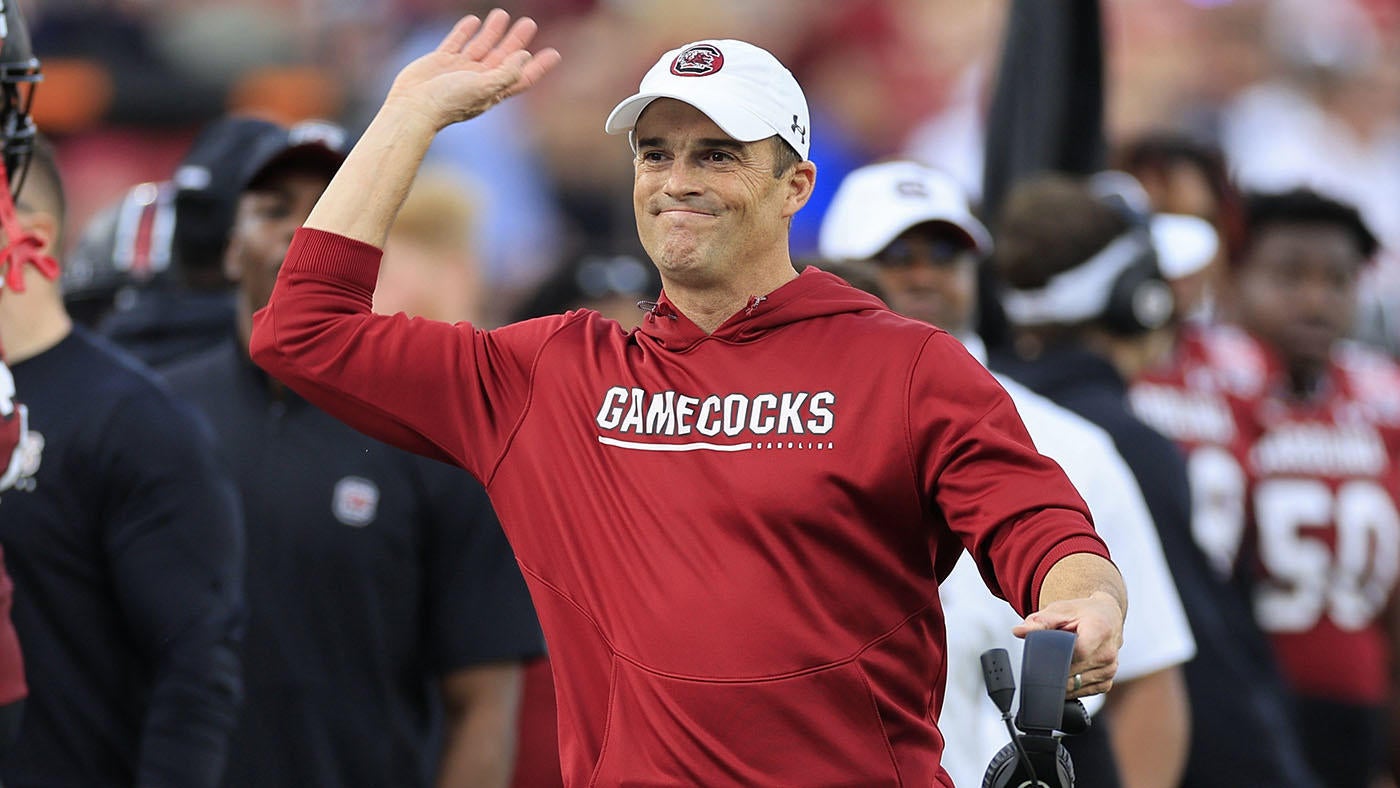 The traditional National Signing Day headlined the college football calendar on Wednesday as some of the top uncommitted prospects in the 2023 recruiting cycle confirmed their destinations. While the heavy lifting largely took place in December when the early signing period opened, there were still a couple programs who had every reason to celebrate on Wednesday and a couple that were left wanting more. 
Two upstart teams with fiery young head coaches in the SEC and Pac-12 were among those making the biggest splashes during the traditional National Signing Day, while two powerhouse programs from out west had uneven results as they targeted some of the top prospects available to help push them over the hump come the 2023 college football season. 
Let's have a look now and the biggest winners and losers from the traditional National Signing Day for the 2023 college football recruiting cycle. 
Winners
Alabama & Georgia: The two teams who have won the last three national titles remained atop the rankings with most of their prospects having already enrolled on campus in early January. The Crimson Tide and Bulldogs were able to merely sit back and celebrate the finality of the cycle — especially Alabama, who signed the third-highest rated class in 247Sports history.
South Carolina: Shane Beamer had some big wins in Year 2, but none were bigger than the one on National Signing Day when Nyckoles Harbor, perhaps the biggest signee for the Gamecocks since Jadeveon Clowney in 2011, announced his commitment. The five-star athlete inked with Beamer amid a late push from Oregon as well heavy interest from Michigan and Maryland.
Arizona State: The long and winding roller coaster ride that was Jaden Rashada's recruitment came full circle as the former Florida signee announced he would play for Arizona State. Rashada immediately becomes the signature recruit for first-year head coach Kenny Dillingham as he heads to play for his father Harlen's alma mater. 
Colorado: Sure, the Buffaloes were confident that five-star cornerback Cormani McClain was heading to Boulder, but remember, Miami believed it had him locked in before he abruptly opted not to sign with the Hurricanes on the day the early signing period opened. So when Deion Sanders and Colorado got the NLI from McClain, fears of history repeating itself were put to rest. 
Mississippi State: There was a dark cloud cast over Mississippi State's early signing period after the unexpected death of head coach Mike Leach. Zach Arnett was bumped to interim head coach before ultimately being elevated to head coach of the Bulldogs.  His first true signing day couldn't have gone any better, adding cornerback Will James and defensive lineman Jonathan Davis to bolster his inaugural class.
Won and lost
Oregon: While the Ducks believed there was a good chance they would land Harbor, South Carolina had always been a dark horse and it wasn't until recently that Oregon made a surge. The same could have been said for four-star cornerback Rodrick Pleasant, with USC long thought to be the favorite. Oregon, however, was able to pluck him out of Southern California — just like they did Matayo Uiagalelei in December — and grabbed a player from a school (Gardena Serra) that has long been good to the Trojans. The California 100m and 200m champ may be the fastest player in high school football, and now the Ducks get him to both play cornerback and run sprints.
USC: USC losing out on Pleasant hurts a little bit, but they also came all the way back to land Top247 tight end Walker Lyons, the one-time Stanford commit. The Trojans beat out Georgia, Utah and the Cardinal for Lyons, who will enroll in Fall 2024 after serving an LDS mission.
Losers
Maryland: At one time, the Terrapins were expected to land Harbor. They didn't. It also looked as if they would get the packaged deal of twin brothers Andrew Harris and Michael Harris, both of whom are four-star linebacker prospects. But even that didn't work out; they secured the commitment from Michael, but Andrew, the defensive MVP of the Polynesian Bowl, opted to sign with UCF.  What looked like a potential banner day turned out to be a bit underwhelming. 
NIL collectives: Those promises you made — you better be keeping them but also ensure your bank account has the right numbers to back them up. Stop promising big numbers only to back away from that and look for outs.  Also, old boosters in the collectives who complain about the next generation — you guys are far worse on social media and your Twitter beefs dwarf those of than any teenager. Get your acts together, or you'll become a national punchline.  
Best NFL Jersey Shop – #National #Signing #Day #South #Carolina #Arizona #State #among #winners #Pac12 #powers #key #targets
Publish Date:2023-02-02 06:01:26