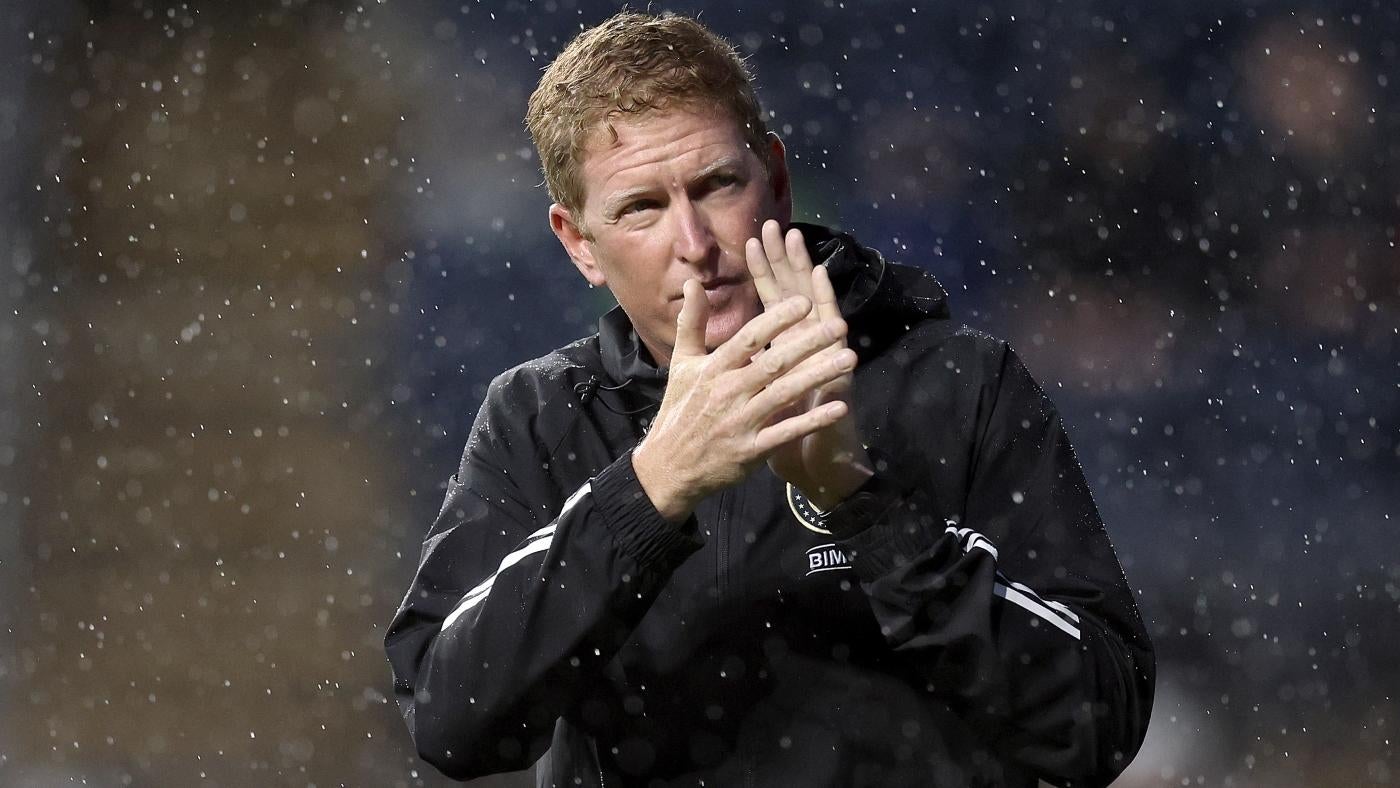 On Wednesday night, the Philadelphia Union and Los Angeles FC will meet at Subaru Park to start the two-legged process of what team will represent Major League Soccer in the Concacaf Champions League final. These teams are becoming cross-coast rivals due to not only playing thrilling matches but also playing meaningful matches. While the revenge factor in this one due to the Union losing MLS Cup to LAFC last season in a penalty kick shootout, they can't be too focused on that aspect or the match could get away from them against one of the favorites to win it again this season.
How to watch and odds
Date: Wednesday, Apr. 26 | Time: 9 p.m. ET
Location: Subaru Park — Chester, Pennsylvania
TV: FS1 | Live stream: fuboTV (Try for free)
Odds: Philadelphia Union +145; Draw +210; LAFC +190 (via Caesars Sportsbook)
While most of the players are the same, it's a new season and a new competition where these teams will look to follow the new standard set by the Seattle Sounders to give MLS back-to-back champions of Concacaf. But two games stand between them to determine who will get the chance. Philadelphia Union head coach Jim Curtin will hope that it's his boys in blue that are the last MLS side standing.
"While it hurts, I think you still can learn and teach from the hardest moments as coaches and players," Curtin said on CBS Sports' Morning Footy on Tuesday. "Now we're really looking forward to this, this chance at getting to another final against the really good team."
His Union side has had mixed form to begin the season but it is somewhat understandable. After already establishing themselves as one of the top teams in MLS and then seeing the playoffs expand during the offseason, what incentive is there to strive for more when they can conserve energy to continue advancing in Concacaf Champions League?
With Kai Wagner back in the fold, the team is healthy at the right time coming off of a 4-2 victory over Toronto FC and you can be assured that extra motivation won't be needed to face LAFC. Captain Alejandro Bedyoa missed the playoff run with injuries, Jack McGlynn wasn't a week-in and week-out starter, and Daniel Gazdag wants to make good on missing his penalty in the final.  The Union can't let revenge sit with them too much during the match but there are plenty of reasons for motivation. 
"You live with it forever," Curtin said referencing how the team lost to LAFC in MLS Cup. "When people say, have you forgotten it or have you gotten over it? You don't. But it's also something, again, you grow and learn from and you try to get better from it. I believe things happen for a reason in this game and we have a new opportunity and a new season, and it's going to be a great matchup versus LAFC."
Keeping the team on that mindset of improvement is what can give the Union the edge versus LAFC. They're one of the teams that can go toe to toe with LAFC but this time last season, they didn't have real championship experience under their belts. Now, entering this one having been there, they can only get better and strive for a good result this time around.
Best NFL Jersey Shop – #Philadelphia #Union #LAFC #Pain #losing #years #MLS #Cup #teaching #moment #Jim #Curtin
Publish Date:2023-04-27 18:43:17