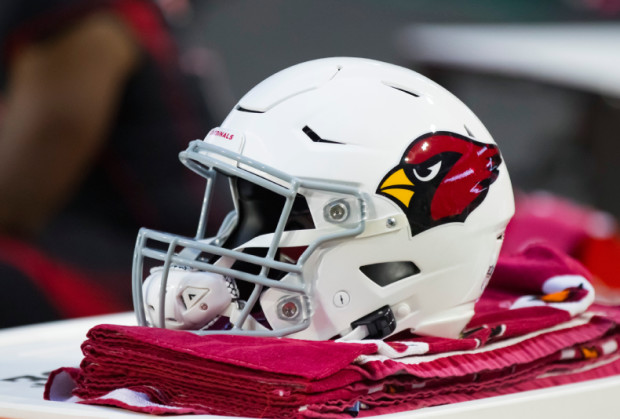 The Arizona Cardinals finally unveiled a uniform redesign Thursday night that was much needed, but the new combos left plenty to be desired.
They updated the logo and helmet, added a giant "ARIZONA" wordmark to the front of the home jerseys, kept the all-black alternate getup, but continued to eschew anything that would indicate a team that plays in the desert.
They're not the first NFL team to fail their uniform redesign, as Twitter users continue to deliver better ideas in this department than the actual teams themselves.
Here's an example of a Cardinals uniform concept that would have blown the real ones out of the water:
[THREAD]:

My NFL Uniform Fantasy Part 2: Arizona Cardinals

Embrace the AZ Flag Colors, ditch black as much as possible, add a nod to the OG Chicago with a tan/sand color that fits the desert well. Of course this assumes the end of the one shell rule.#AZCardinals #UniMockups pic.twitter.com/mP8jhYm1Vy

— UniMockups (@unimockups) September 12, 2021
Blue, not black. Black is overused in the NFL and blue would pop with white or red pants and a red lid. Again, embrace the flag colors. pic.twitter.com/RrTRYpFOQF

— UniMockups (@unimockups) September 12, 2021
Classic Chicago Cardinals colors fit the desert well for a fauxback look (Chicago never wore a tan base with Cardinal red numbers, from what I can find). The darker helmet with tan facemask looks very cool. pic.twitter.com/hkyRCdQi45

— UniMockups (@unimockups) September 12, 2021
A great mix up modern updates, classic elements, homage to their team history and locale, and an iconic look with versatility without gimmicks.
Memo to NFL teams: Just check Twitter next time.
Best NFL Jersey Shop – #Arizona #Cardinals #Concept #Uniforms #Real
Publish Date:2023-04-21 21:42:29