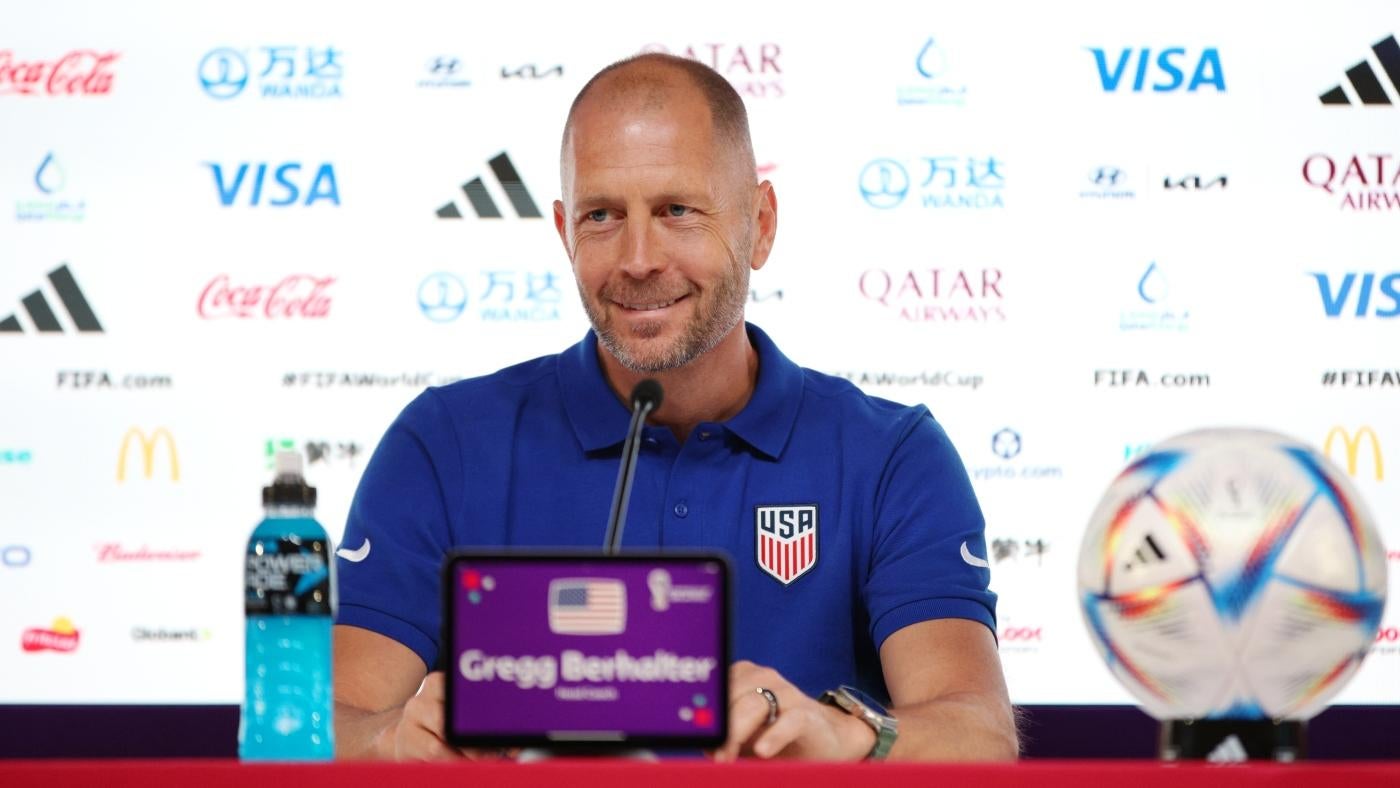 Following the investigation into past misconduct by former U.S. men's national team coach Gregg Berhalter, he remains a candidate to coach the team, U.S Soccer announced on Monday. The federation made the announcement while also declaring the conclusion of the investigation by Alston & Bird, who were also asked to expand the investigation into potential inappropriate behavior toward U.S. Soccer officials and staff in relation to former USMNT midfielder Claudio Reyna, the father of Borussia Dortmund and USMNT midfielder Gio Reyna. 
Berhalter's contract expired at the end of December, and assistant manager Anthony Hudson has been serving as an interim manager since then. The initial investigation was due to a domestic incident between Berhalter and his now wife Rosiland Berhalter in 1992.
"Given the investigators' conclusion that there is no legal impediment to employing him, Gregg Berhalter remains a candidate to serve as head coach of the men's national team," a statement released by U.S. Soccer said.
This doesn't mean that Berhalter will be the coach of the national team as the search to hire a new sporting director is still ongoing. But it does mean that Berhalter can remain a candidate.
According to the statement from U.S. Soccer, the report does also identify a need to revisit policies concerning appropriate parental communication with staff at the national team level. That finding comes after Claudio and Danielle Reyna, Gio Reyna's parents brought the domestic incident to U.S Soccer's attention after their son Gio was struggling for playing time at the World Cup. The conduct around those communications was also looked at and showed that Claudio Reyna had a pattern of reaching out to U.S. Soccer officials over a six-year period about the treatment of his children. 
During the World Cup, both parents suggested that they had damaging information about Berhalter which was in reference to the domestic incident, but apparently things began before that. No criminal laws were violated during their communications nor were any U.S. Soccer or SafeSport rules violated, but, according to the investigation, Reyna may have violated FIFA regulations due to FIFA code applying to all officials and players. During his time as sporting director of New York City FC and Austin FC, Claudio Reyna would have been considered an official.
"Information obtained during the investigation suggests that Mr. Reyna participated in conduct in which he attempted to influence U.S. Soccer officials' decisions related to his children," the report said. "We were informed that Mr. Reyna voiced periodic complaints to U.S. Soccer officials and staff beginning in or around 2016 through the 2022 World Cup. Information obtained during the investigation suggests that Mr. Reyna may have used his status as arguably one of the best soccer players in the United States, while also serving in a position that constitutes an 'official,' as that term is defined under the FIFA Code of Ethics, to attempt to influence decisions by U.S. Soccer officials and staff concerning his children."
One of those contacts in 2018 saw Reyna request a male ref for a game that Gio Reyna was involved in, according to the findings. In an email, he stated that the field, the female ref and more were embarrassing and that male refs need to oversee matches like that one. Former U.S. Soccer sporting director Earnie Stewart informed the investigation team that Reyna began making complaints to him in November of 2019 during the FIFA U-17 World Cup.
Reyna has already stepped down as sporting director at Austin FC.
Best NFL Jersey Shop – #U.S #Soccer #investigation #Gregg #Berhalter #eligible #USMNT #job #meanspirited #texts #Reynas
Publish Date:2023-03-14 05:26:43