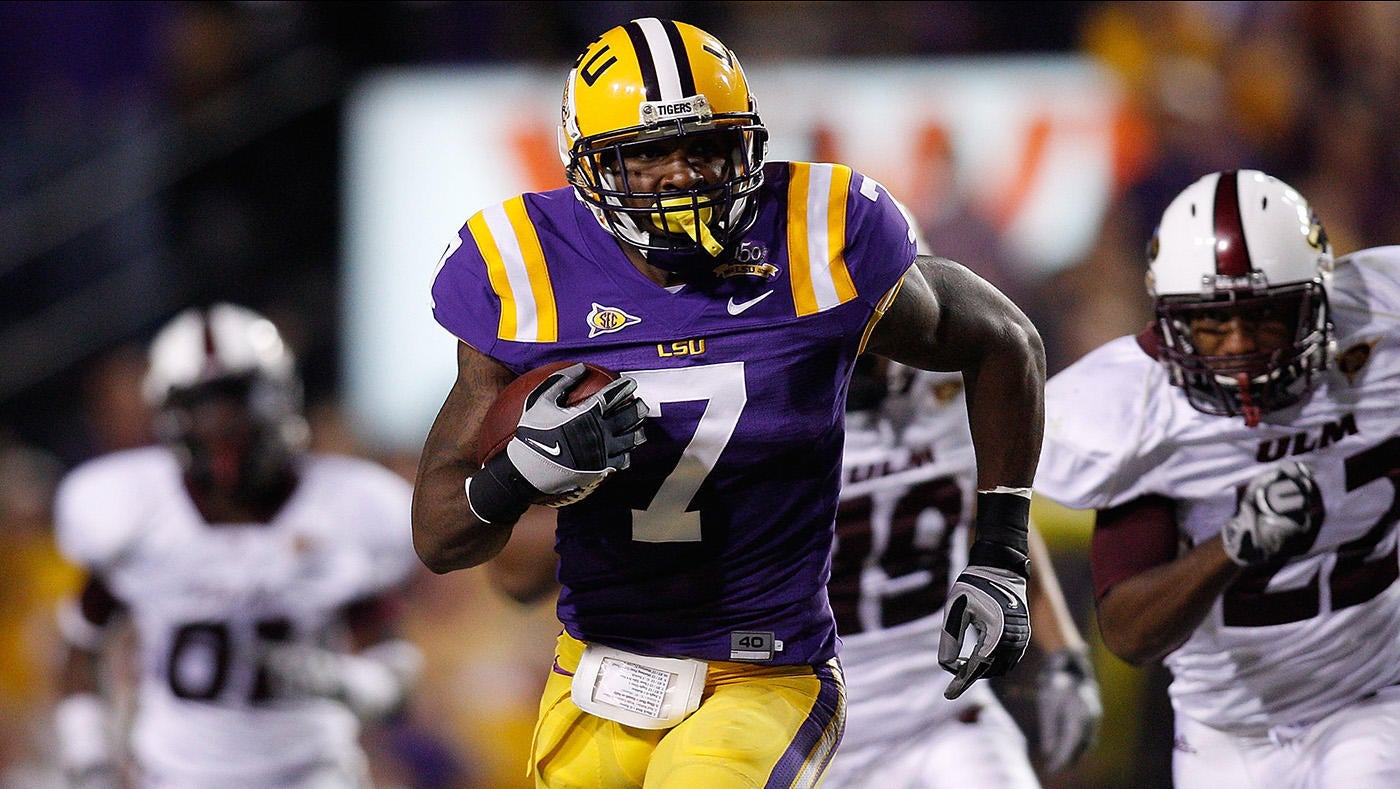 Patrick Peterson was a stud cornerback at LSU from 2008-2010 before becoming a star in the NFL with the Arizona Cardinals and Minnesota Vikings. However, his path to playing at the highest level nearly went through Gainesville, Florida, rather than Baton Rouge, Louisiana. Former Florida coach Urban Meyer joined Peterson and co-host Bryant McFadden on the "All Things Covered" podcast this week to discuss just how close Peterson came to being a Gator.
After visiting Peterson's home in Pompano Beach, Florida, Meyer was confident Peterson wanted to sign with the Gators after finishing up his high school career. "It wasn't only recruiting him, it was a wrap. It was done, I had him," said Meyer. "I went into his home, and he's got a beautiful family with his mom and his dad. I remember sitting in his house, and I look over and on his laptop or personal computer, it's Gator everything on the screen."
It wasn't just a feeling. Peterson, a five-star prospect and the No. 6 overall player in the Class of 2008, confirmed that he was dead set on heading to Gainesville based on the efforts from Meyer and then-recruiting coordinator Doc Holliday. 
"You guys did have me, coach," Peterson said. "I was locked in and, as you said, we had great communications. You guys were coming to the house a bunch of times. I remember the game that you guys came to, you and Doc Holliday, I ran a punt return back and — I think I told Bryant this story — I did the Gator Chomp."
Meyer led the Gators to the 2006 national title in just his second year with the program, but LSU coach Les Miles led the Tigers to the national title the very next year. Essentially, Peterson had the two most prominent programs in the nation vying for his services. 
"As it got closer to signing day … it's a bad sign when you call and you're not hearing anything back," Meyer said. "I called Doc about 30 times per day and asked what was going on. I'm ripping his ass asking what's going on. [Peterson] went to LSU and had a great career, obviously."
In the end, it came down to playing time for Peterson, who had lengthy conversations with his father over where to go.
"He said that he thought that it would be a better opportunity for [me] to go to LSU where there's a clean slate. Where there are no DBs there — all the guys are seniors — where [I] can just go in there, step in and dominate right now'," Peterson said. "When my dad gave me that advice, I thought 'You know what? I can be there and be the first Jim Thorpe winner, be a trend-setter. I can do a lot of things that this program didn't have from a defensive back.'"
In the end, things seemed to work out for both sides. Peterson went on to have seven career interceptions, including four in 2010 when he won the Jim Thorpe Award given to the nation's top defensive back. He was drafted fifth overall in the 2011 NFL Draft and enjoyed a 10-year career with the Cardinals before joining the Vikings prior to the 2021 season.
Meyer went on to lead Florida to the national title in 2008, which was Peterson's first year at LSU. Who knows? If Peterson had made his way to Gainesville, it could have extended the Florida dynasty.
Best NFL Jersey Shop – #Urban #Meyer #Patrick #Peterson #committed #Florida #flipping #LSU #National #Signing #Day
Publish Date:2023-02-02 01:42:56