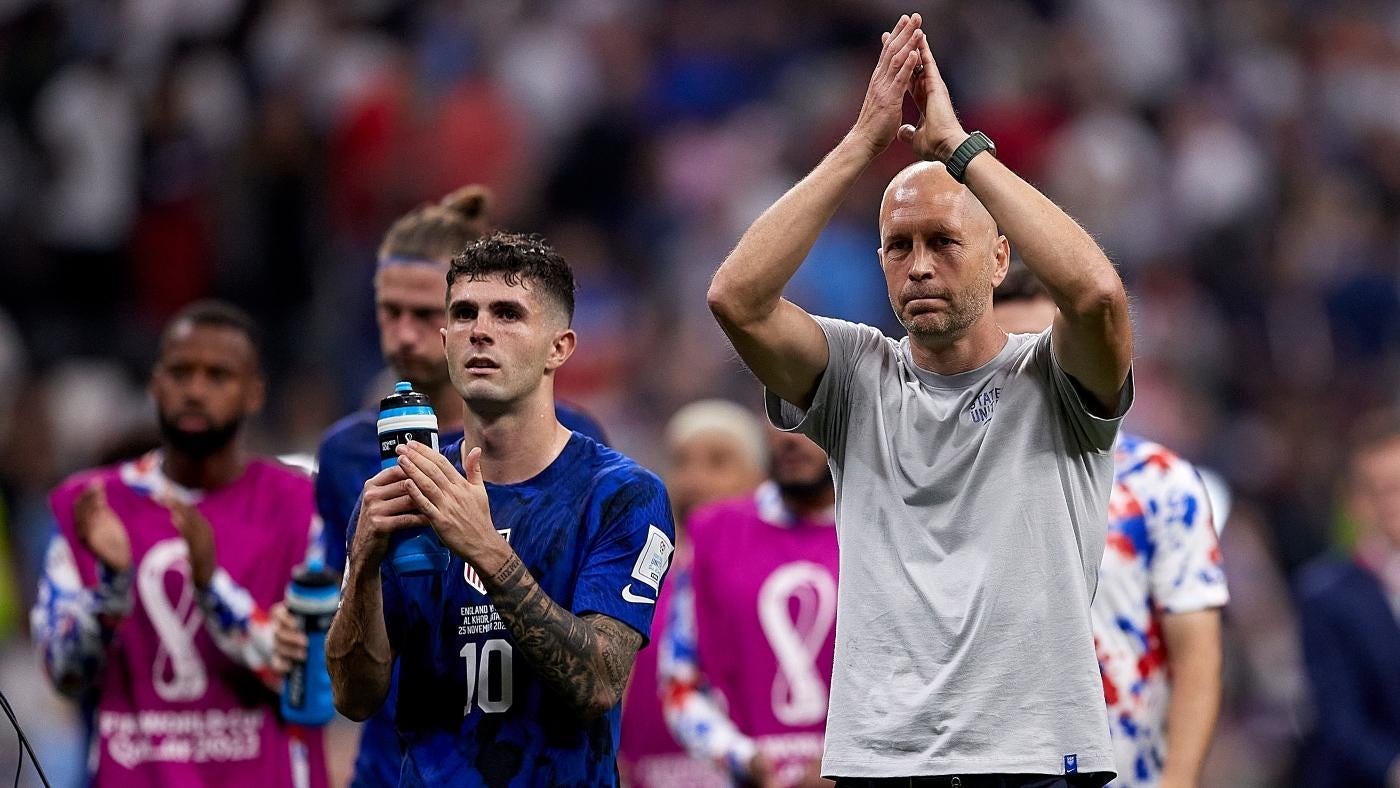 Christian Pulisic has blasted the situation surrounding former U.S. men's national team head coach Gregg Berhalter and the U.S. Soccer Federation's search for a new boss amid the Reyna family feud as "extremely childish." 
Speaking with ESPN, the Chelsea player spoke of how FIFA 2022 World Cup boss Berhalter has been "extremely unfortunate" in his contract expiring post-Qatar although he does remain a candidate for his former role.
A recent independent investigation by U.S. Soccer found that Berhalter and his wife, Rosalind, were involved in a domestic incident between them back in 1992. Berhalter has admitted to kicking his then-girlfriend and issued a public apology for his actions.
The incident was brought to the USSF's attention by the Reyna family when son Gio was heavily criticized by Berhalter, despite the then-coach not naming who the player was. It also found that Claudio Reyna, Gio's father, had a long history of reaching out to USSF to complain about various things from his son's playing time to the use of officials.
"I am not here to appoint the next manager," said Pulisic. "It is not my job and whoever it is, I am going to play and give it 100%. Everything that happened with Gregg, first of all, has been handled in an extremely childish manner.
"I think we have seen what has been going on. I think it is childish — it is youth soccer, people complaining about playing time. I do not want to go too far into that, but I think Gregg has been extremely unfortunate to get into the position he is in now."
Berhalter's assistant Anthony Hudson is the USMNT's current interim boss and has picked Borussia Dortmund's Reyna for the friendlies against Grenada and El Salvador while Pulisic urged the USSF to not waste more time in identifying their new boss given the recent progress made.
"Do I feel like we should just wait and wait? I do not think it is necessary," said the 24-year-old. "Because we are not in a phase like we were after not qualifying [in 2018] where we needed a complete rebuild. We do not need a bunch of new guys coming in.
"We have a strong core in my opinion. People have seen that and we need to carry on with that. It is a tough one for me because we should continue that as soon as we can and build off this World Cup, which I think had a lot of positives in it. We want to get going with that as soon as we can."
The USMNT finished second in World Cup Group B behind England but ahead of Iran and Wales before being knocked out 3-1 by the Netherlands in the round of 16 in Qatar while Berhalter has since admitted publicly that he wants to remain in charge.
Whoever is picked as the next USMNT boss will logically oversee the period leading into the 2026 World Cup which will be held on home soil alongside co-hosts Mexico and Canada.
Best NFL Jersey Shop – #USMNTs #Christian #Pulisic #slams #childish #U.S #Soccer #feud #Gregg #Berhalter #Reyna #family
Publish Date:2023-03-17 01:47:48